Optimizing the images you publish can increase audience engagement, click-through rate, and overall product quality. But image optimization can be time-consuming and technical. So how can you improve the quality of the images without adding days to your production schedule? Will it really deliver ROI? And how does it work with DAM?
At WoodWing, we're understandably a little bit obsessed with publishers' images. After all, our Digital Asset Management system is designed to make managing and using them easier. So here's our take on the benefits of image optimization for publishers. (Plus, great news for those of you considering WoodWing Assets…)
What is image optimization?
When we say image optimization, we're not talking about the now frowned-upon practice of heavily Photoshopping images. (We're all aware of the negative social impact associated with making models look thinner and biceps more bulging.)
We're simply talking about editing image files to make them more suitable - or more attractive - for a particular purpose. For example:
enhancing the hue or saturation of an image to bring out features and natural tones
correcting poor lighting by optimizing image brightness and reducing shadow
applying a standardized brand treatment, so imagery has a consistent look and feel
removing the background from an image to create a cut-out for an editorial layout
creating different crops and aspect ratios for a variety of digital and print uses
optimizing the format, resolution, and color profile for images used online I
mage optimization is about bringing out the best of your visual assets - and serving up the correct formats - to enhance your users' experience. This, in turn, improves your overall product and brand.
Three ways image optimization boosts your bottom line
Humans are very visual creatures and it's no secret that we're naturally drawn to images. In fact, we process images 60,000x faster than text. So including rich and relevant imagery in your content is proven to attract and engage your audience.
This translates into bottom-line financial benefits. Online by increasing click-through rate, conversions, and visit duration. And in print by making your products and brand more desirable to customers.
Increases click-through-rate
In a noisy online environment, getting people to click on your content is a competitive business. Having the right images, optimized to maximize their appeal to your specific audience, is essential.
Many studies have shown that imagery increases click-through rates on a range of media - from ads and emails, to websites and e-commerce. While heatmaps that track user eye movement when viewing webpages show just how much attention we pay to images, especially faces.
Optimizing images to maximize their appeal to your target audience is a sure-fire way to improve your click-through rate.
Those of you with products to sell will also be glad to know that optimizing your images can improve conversion rate too. For example, Microsoft discovered that isolating their products against a white background increased conversion rate by 325%.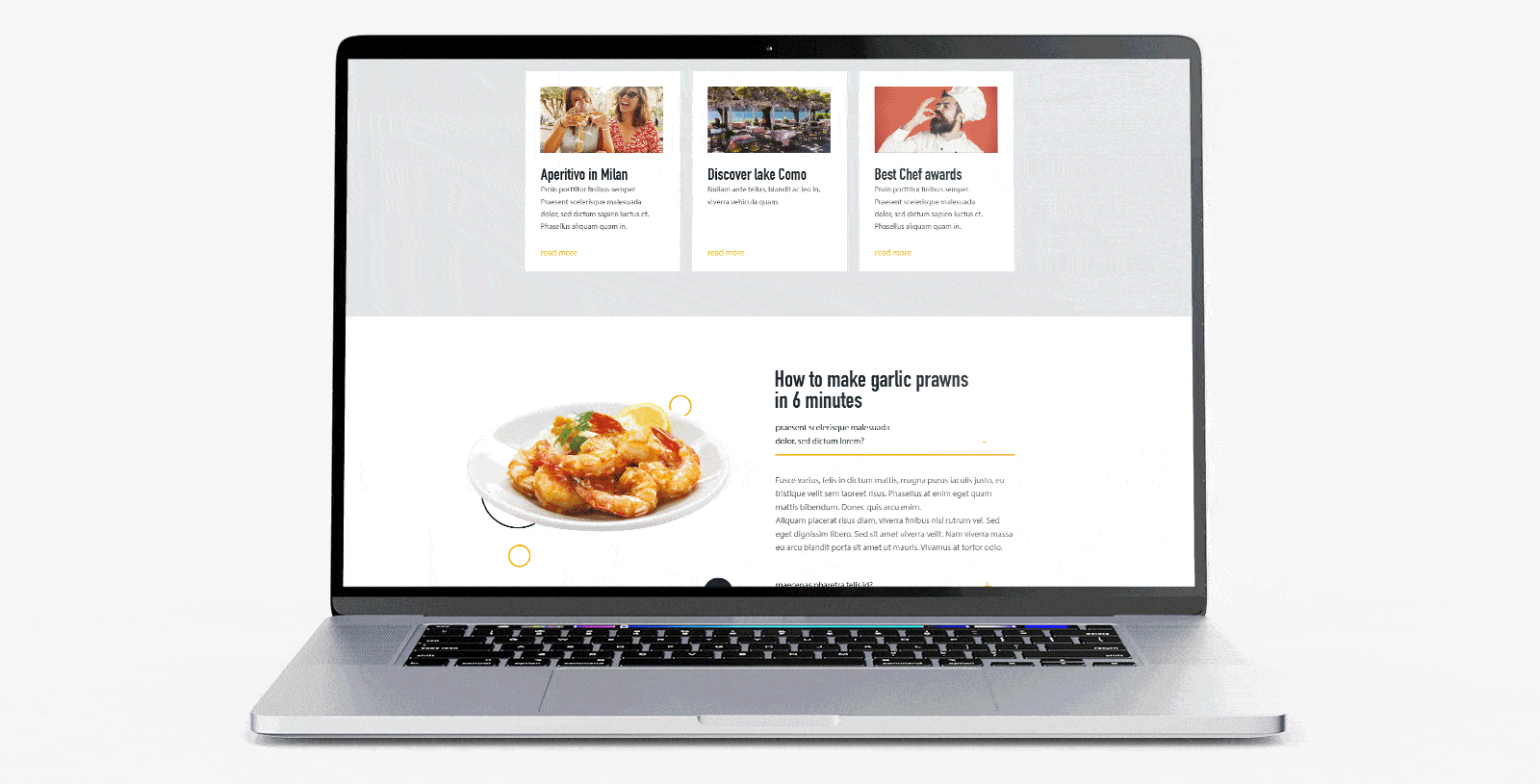 Boosts organic traffic through image SEO
Another reason to optimize your images is for SEO purposes. Image search represents about 22% of all searches on Google, making your pictures a great way to get noticed in organic search. But they can also undermine your SEO efforts.
Large images can cause poor page load speed, which is likely to annoy your audience as well as Google algorithms. Simply reducing the size and resolution of your images may result in poorer quality pictures, impacting user experience.
Optimizing your images to minimize load speed without losing quality is Holy Grail. (Oh, and remember to add alt text for an extra SEO boost).
Builds brand loyalty
So far, so technical. But what about the actual content? You got into publishing because you want to tell stories that matter, move people, and get remembered. Not just get clicks.
The good news is that images help on that score too.
Images are proven to help us understand, process, and recall stories more effectively. This means including the right images in your content is likely to make it a more compelling experience, like:
Having a heartfelt moment over a real-life tearjerker
Getting inspired - and hungry - thanks to your recipe recommendations
Aspiring to own products presented perfectly
If your audience gets what it needs from your content, that helps build their relationship with your brand and makes it more likely they'll come back for more.
Image optimization can also build brand recognition by applying a standardized finish to all of your images. This gives your imagery a recognizable 'look and feel' even when they come from different photographers.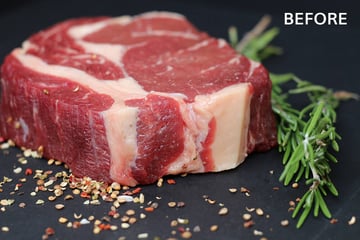 So why don't more publishers optimize their images?
Given the strong business case for image optimization and its positive impact on publishers' KPIs, why isn't it more widespread?
One of the main hurdles is how long it takes.
Traditionally, optimizing can take between 5 and 30 minutes per image for an in-house technician. Outsourcing takes even longer. So optimizing images is currently a balance of creating stronger visuals without sacrificing speed-to-market.
This means many publishers focus on optimizing only priority images, such as the front cover or header images, missing the chance to provide a fully enhanced user experience.
This challenge will only grow in the omnichannel landscape, where publishers need to create - and optimize - content for an ever-growing choice of channels.
For publishers that want to create competitive advantage and brand differentiation, automated image optimization is likely to become a key tool.
Image optimization options
In-house

- Optimizing in-house maintains control and minimizes the risk and disruption of outsourcing. But it is technical, time-consuming, and needs factoring into production schedules

Offshore

- Outsourcing image optimization to a dedicated third-party can be an effective way to process images en masse. However, as with most outsourced tasks, you can only have two out of three when it comes to speed, quality and cost

Automated

- AI is transforming how publishers optimize their images, powering faster and more efficient processes. Read on to discover how.
Pros and cons of different image optimization methods for publishers
PRO
CONS
In-house

Fewer delays compared to outsourcing.
No need to transfer assets to a third party.

Time-consuming for in-house talent.
Needs factoring into the production schedule.
Up to 30 minutes per image.

Offshore

Capacity for bulk processing.
Remote teams can be more cost-effective than in-house staff.

Need to transfer files to third party provider.

Automated

Near-instant optimization - under 20 seconds per image.
Reduced burden on in-house staff.
Faster production processes.
Remains in-house, no risk of external transfer.
Faster image optimization using automation and AI
The table above shows the clear benefits that automated image optimization delivers, compared to in-house manual editing or outsourcing. So what is it, how does it work, and where does AI come into it?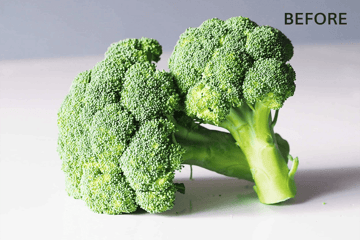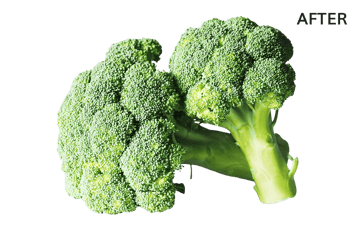 What is automated image optimization?
Automated image optimization uses predetermined criteria to create almost instantaneous optimized images.
Technical tasks that would typically take a designer 30 minutes or more - such as isolating an image subject against a white background - can be created in a click. And large batches of images can be processed to deliver artwork-ready images in seconds.
Not only that but technical renditions can also be created quickly too. This is helpful if you need multiple crops and aspect ratios to promote content using consistent images across different areas of your site - header image, search results preview, in-copy images etc.
Plus, you can sail through your SEO optimizations by instantly creating web and print copies of the same image - optimization for file type, color profile, resolution, and compression. This means you can improve the impact, flexibility, and format of all of your images - and all in a fraction of the time it used to take a designer to touch up a single image.
What is AI-powered image optimization?
AI-powered image optimization takes this idea even further. Pairing image optimization software and a DAM with an AI tool - such as Google Vision, Amazon Image Rekognition and Clarifai- means your software can actually understand the image and what's in it.
This can deliver several benefits. For example:
Adding metadata that describes the image, making it easier to find and use in future
Recognizing the image content and automatically applying the appropriate optimizations (eg, to skin tone if a person is present)
Saving processing time by not applying irrelevant optimizations (eg, skin tone optimizations to a photo of a flower)
And, because AI is astonishingly fast, none of this delays the optimization process.
The business benefits of AI-powered image optimization
The main benefits of AI-powered image optimization are speed and opportunity. Using the right combination of software, you can automatically optimize all of your images.
This means your creatives have immediate access to the images they need - looking fantastic and in the correct format and crop for their needs. No more hours spent optimizing images in-house, no delays as you outsource optimization overseas. The potential time savings are huge.
Not only can it slash time off your production schedule, it also frees up creatives to do what they do best. Instead of spending time manually cropping and cutting out images for a spread, for example, they can spend time working on composition and brainstorming innovative ideas. This all contributes to higher product quality, which, in turn, drives other KPIs like sales and ad revenue.
*/ Standardization Quality Specificity Time & cost ,
DAM and image optimization: a perfect partnership
AI-powered image optimization is a natural fit for organizations that use a DAM system. DAM already eradicates friction from your production processes by providing creatives with lightning-fast, in-app access to your digital assets.
Integrating image optimization software with your DAM doubles down on those benefits:
Unrivaled discoverability for images from within apps like InDesign or your CMS
Multiple crops and versions from a single master image
Instant image optimization for the publication channel
New renditions automatically added to - and cataloged - in your DAM for future use
We're so convinced by the benefits of image optimization for publishers that we've developed an integration between WoodWing Assets - our digital asset management solution for publishers - with Elpical - an automated image optimization app designed for the same sector. Watch our on-demand webinar to see the integration in action.
Time to raise your image game?
Discover seamless image optimization within WoodWing Assets - get in touch for a no-obligation demo today. ,