More than just a way to organize digital files, digital asset management systems bring control to chaos, make processes secure and scalable, save time and money, and help you retain clients and staff.
1. Control the chaos
Agency life is a mix of creativity and chaos, alive with innovation and ideas. Beholden to the changing needs of clients, agencies need to be agile and able to react fast to changing scopes and schedules. Despite the best efforts of your project managers, we know controlling things can be a real challenge.
Much as many of us thrive on creative chaos, it isn't the most productive way to work, or the safest for your clients' assets. To operate or scale effectively, you need to optimize processes and exercise control where you can.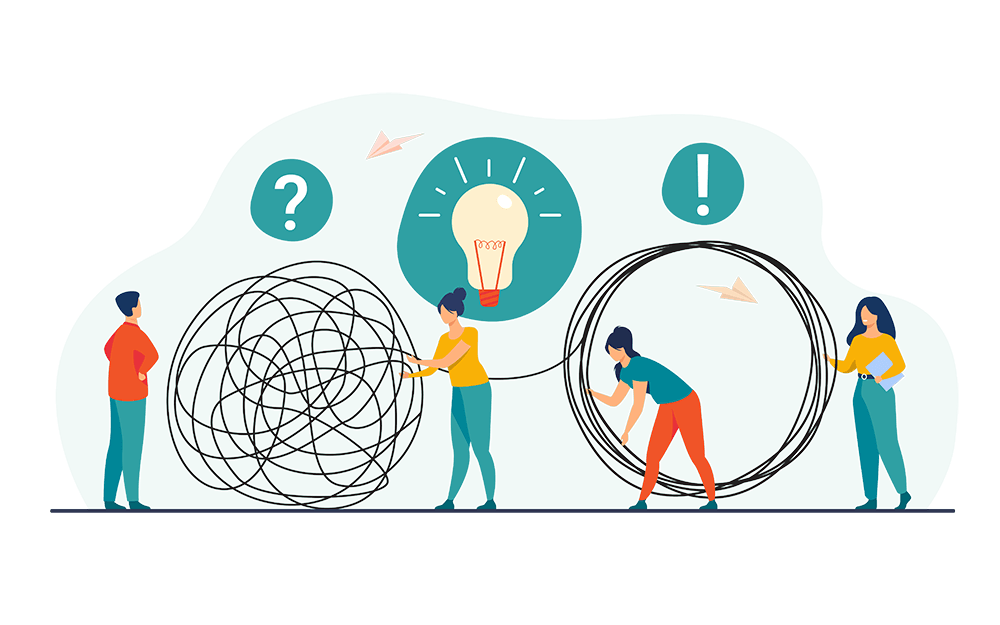 A DAM system will grow with you, providing a safe and scalable way to store, retrieve and collaborate on assets.
24/7 access to assets, no more than three clicks away
Safe storage and transfer of sensitive client files
Integrated sign-off processes, audit trail and version control
Easy collaboration and seamless workflows
2. Maximize your margins
Whether you're surviving or thriving, cost savings are always welcome. And an effective DAM system can deliver just that. By improving the efficiency of agency processes, DAM can make your whole team more productive.
Think about all of the time your design talent spends tracking down assets or working out which versions are suitable for use. What about your client managers, emailing assets to clients, or watching files upload to an FTP site? It can add up to hundreds of hours wasted each month.
By releasing staff from these tedious tasks and frustrating delays, you free them up for what they're great at: adding value with exceptional creativity and customer service.
Whether you use that time to deliver bigger and better projects for existing clients, or preparing pitches to find new ones, your agency can only benefit from more hours in the day.
3. Add a new income stream
WoodWing Assets can also open up a new revenue stream for your agency as a DAM reseller.
Many of our agency clients become administrators and hosts of DAM systems for multiple clients. Our intuitive system and customer support make this an easy way to create cash flow in your business.
All of this maximizes your margins, helps to protect your business during an economic downturn, and releases money for growth when the time is right.
4. Work whenever, wherever
From small agencies working from home during the current crisis, to large agencies with international offices, DAM makes assets accessible whenever and wherever you need them. This creates friction-free collaboration between staff in different locations and time zones.
No more waiting for Washington to wake up and send over the latest version of the artwork. No more trying to track down files across different colleagues' laptops as they WFH. Everything is centrally located, available online 24/7 and never more than three clicks away.
If you are planning to expand your services – perhaps adding a local presence in a new city – DAM should be an integral part of your strategy.
5. Attract top talent
Good agencies know that recruit and retaining clients is key to their success. But great agencies know recruiting and retaining staff is just as important.
To delight clients, you need a team that's going to wow them, from delivering excellent customer service to executing exceptional designs. And to achieve that, you need to have a desirable work environment and a great employer brand.
Creativity is the cornerstone of your business, it makes sense that design talent will be happiest when they're unleashing their artistry, not doing admin. A DAM system frees your designers from tedious tasks and maximizes the time they can spend doing what they love.
Of course, agency life isn't just about design. You need to attract the best managers and, increasingly, IT expertise too. Giving them attractive and effective tools to work with is sure to boost staff satisfaction and employer appeal.
These are just some of the ways DAM can help you increase efficiency and boost your productivity. Ready to discover how WoodWing can help your agency win and wow customers?
Get in touch to find out more