But many businesses aren't aware of the benefits of headless DAM: neither the internal efficiencies it delivers to busy staff, nor the powerful brand experience it drives for customers.
This guide explores the features and benefits of headless DAM for business sectors that process high volumes of digital assets, such as ecommerce, marketing and publishing.​
The omnichannel asset challenge
Marketers, e-retailers and publishers need increasing agility to own the omnichannel landscape. Their sales, success and growth are reliant on delivering exceptional audience experiences across a burgeoning number of touchpoints.
Marketers

need to engage, convert, target and retarget prospects across multiple platforms and media – web, social media, email, print.

E-retailers

have to translate product information into brand experiences across different channels, whether that's via laptop, mobile device or app.

Publishers

need to repurpose assets effortlessly across websites and print media, often across different markets and languages.
Rich and responsive content is key to brand reputation, customer loyalty and conversion. Not only does content need to respond to different platforms and devices, customers increasingly expect personalized and localized content too.
Add into this equation the multiple software solutions that organizations use to produce content – and the staff time required to manage them – and it is no surprise that businesses who oversee their digital assets effectively have a considerable competitive advantage.
Failure to deliver content on-brand, on-time, and on-budget can mean customers defect to rival brands. That's why staff, software, and sites all need efficient access to assets… and they need it at scale.
For businesses with complex use cases – like ecommerce or digital publishing – traditional systems and processes simply aren't set up to cater for this explosion in customer expectations.
These businesses may be processing millions – if not hundreds of millions – of assets annually. Which means ineffective asset management isn't just a challenge, it is a significant business risk.
Many of these businesses will be familiar with digital asset management (DAM) software already. But not everyone has yet realized the benefit of headless DAM.
What is headless software?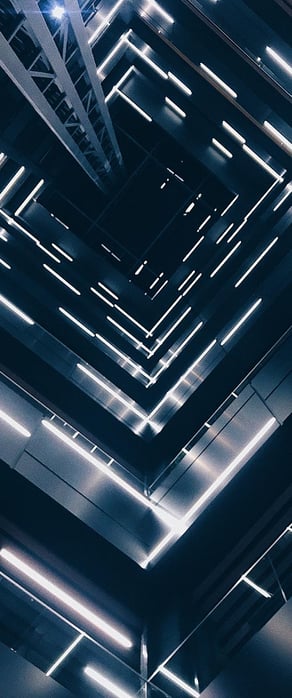 'Headless' software separates the front-end interface from the back-end functionality, allowing applications to integrate more flexibly and effectively. Think of it like a screwdriver with interchangeable heads for different types of screw. The headless software is the screwdriver handle, consistently powering the work, whilst the heads adapt to different usage needs.
Headless software works through APIs (Application Programming Interfaces) that let different software components talk to each other. APIs allow organizations to build interconnected systems where information can be easily exchanged between tools. You can read more about APIs below.
Connectivity is increasingly important because organizations often have a range of different software powering their marketing and publishing activities. For example:
Customer Relationship Management

(CRM) system to plan and push out emails

Content Management System

(CMS) to power their website/e-commerce site

Product Information Management

(PIM) system to manage information about what they sell
(Note, this list is illustrative, not exhaustive.)
Collectively, these different programs are called a software 'stack'. This suggests a neat and orderly set of systems and processes working together. But this isn't always the case. Often, staff continue to work in silos, using disconnected software tools.
Any processes that result in silos create inefficiency, risk, and reduced ROI. This is especially true in environments where software is intended to increase speed and capacity.
That's why APIs and headless architectures are increasingly popular. They help free organizations from restrictive and prescriptive architecture, allowing them to build a bespoke ecosystem that seamlessly integrates different software.
In this context, software described as 'headless' simply indicates a high level of compatibility and integration with other programs, thanks to APIs.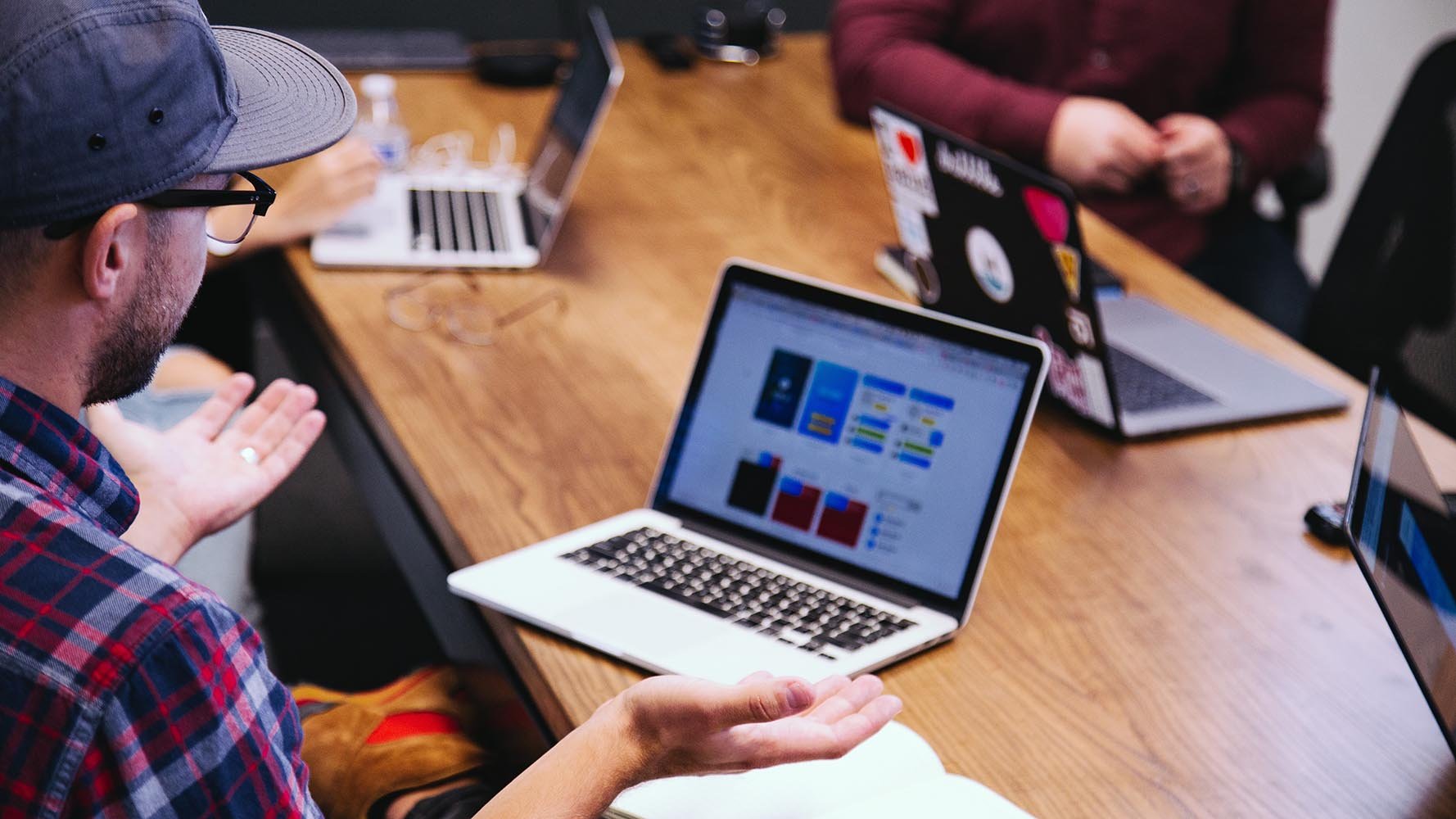 What is headless DAM?
DAM means Digital Asset Management. In a standard DAM set-up, users interact with assets through a front-end interface or dashboard. In a headless DAM set-up, they don't interact with the DAM at all. They simply benefit from enhanced asset processing functionality within their existing software.
So how does that look on a day-to-day basis? And what are the benefits to business of using a headless DAM?
The three systems listed above – CRM, CMS and PIM – are likely to all have their own in-built asset library. This means that images and video will be uploaded to multiple systems, taking up valuable staff time and creating duplicate copies that make it difficult to maintain version and permissions control.
For businesses that process large numbers of assets, this represents a significant risk and drain on resources.
Headless DAM solves this problem by using APIs to integrate seamlessly with all of those systems. So instead of having multiple dislocated asset libraries, you have one master library that serves all of your software.
But because the back-end functionality is decoupled from the front-end interface, staff continue to access assets through the CRM or CMS that they're familiar with.
This means that Mo the marketer, Pam the product manager, Esme the email specialist and Dev the website developer – working in different systems – all have access to the same assets, and can be confident that they're working with the correct and most up-to-date versions available.
Not only that, but they benefit from a wealth of time-saving automations and workflows that let them do more things, with more assets, in less time. For example, automatic resizing of assets, publishing workflows, and collaboration tools.
Who uses headless DAM and why?
Headless DAM is predominantly used in marketing, ecommerce and publishing. But any business that wants to engage customers with media-rich experiences – effortlessly deploying images, video and audio across multiple channels – will benefit from adding a headless DAM to their software stack.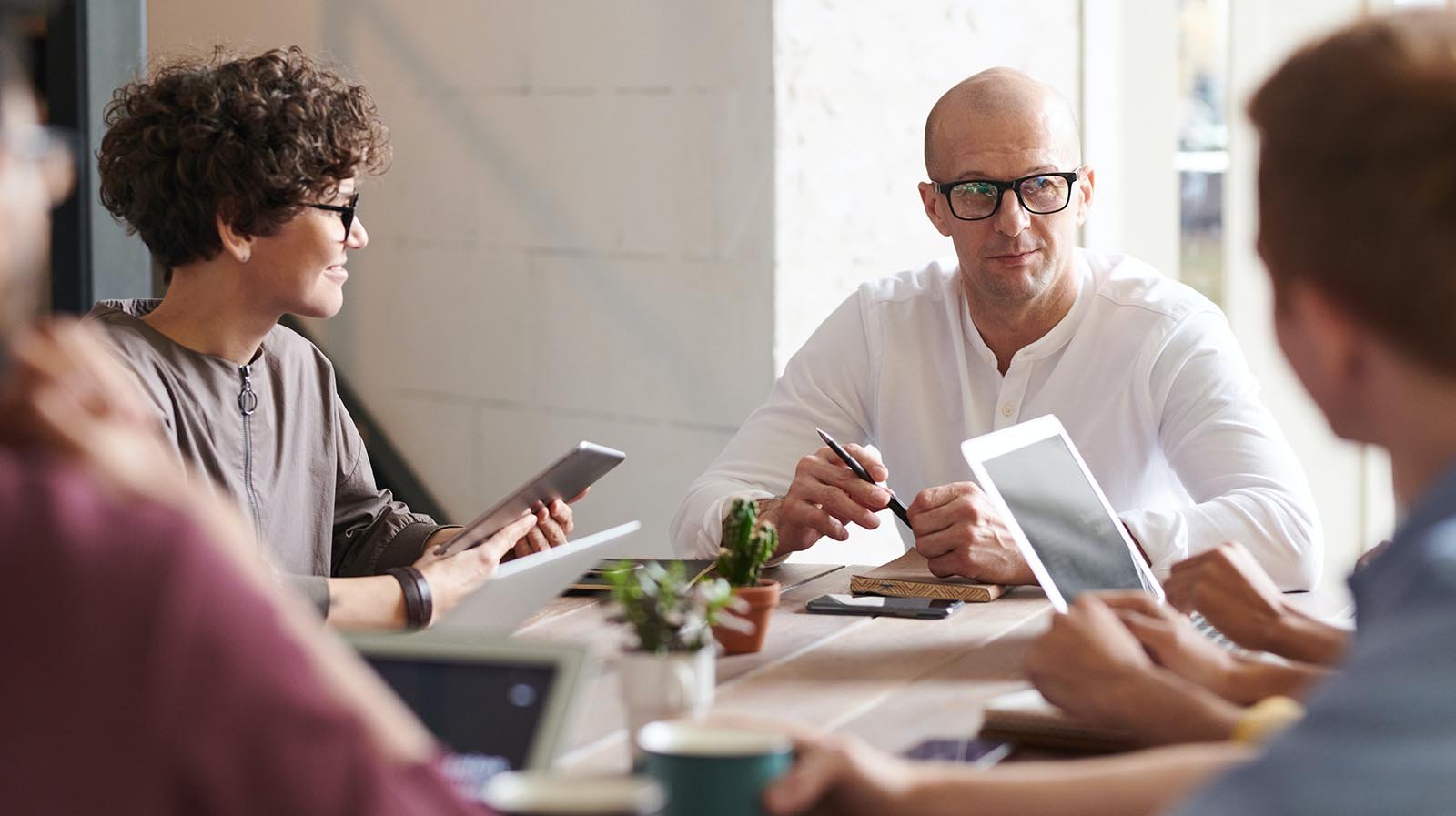 Ecommerce
e-retailers in the FMCG sector need to handle hundreds of millions of assets. These are often uploaded from a variety of sources – including suppliers and individual retailers – and need to be reformatted and deployed to various channels.
Headless DAM can integrate with Product Information Management systems to ensure that every product is accompanied by an appropriate set of images.
Not only that, but automated workflows can produce multiple variants suitable for a wide variety of end uses. For example, a set of larger images for product information pages, a smaller set of cropped images for ads and hero images for email campaigns.
This makes it possible to automate the population of ecommerce sites with quality assured content, suitable for different uses, devices and bandwidths.
Marketing
Marketing agencies and in-house teams use a wide range of software to deliver compelling and engaging campaigns. Creative tools like Adobe, collaborative tools like Wrike, and publishing tools like CRM and CMS need to work together. Otherwise, marketers lose valuable creative time tracking down assets, and even more valuable time-to-market with content.
Headless DAM helps marketers by providing a single-source-of-truth for all their assets, providing unrivalled discoverability and audit trails for version control.
Publishing
Publishers operating across digital and print media can save time with headless DAM through custom integrations with publishing, editorial and design tools.
For example, a newspaper may need instant access to images at different resolutions for print and digital use. For their website, where an image may appear on multiple pages, automatic resizing to fit different header and thumbnail spaces saves manual editing time.
Integrations with proofreading and translation tools provide confidence that assets are accurate for different markets. ,
What are the benefits of headless DAM?
Headless DAM provides omnichannel publishers with the ability to upload, process and publish millions of digital assets, with minimal effort and maximum efficiency. Features like AI image recognition and automated workflows deliver faster time-to-market with media-rich campaigns. Whilst open APIs allow seamless integration with other software.
The key benefit of headless DAM is enhanced and scalable asset processing, with minimal disruption to your existing software stack. This allows you to adopt and adapt to new technology and the latest trends, without disrupting the back-end that powers your content production.
However, it is impossible to describe the benefits of headless DAM without first setting out the benefits of DAM as a whole.
Benefits of DAM
Some of the benefits of DAM include:
Responsive delivery of media assets

– automated processing creates multiple renditions of images, optimised for different media, devices and audience bandwidths

Image ingestion at scale

– automated workflows and AI tagging allow thousands of assets to be uploaded, understood and accessible in minutes

Enhanced discoverability

– assets are no more than three clicks away thanks to AI-enriched metadata, allowing for easy access through search or browse functions

Version

control

– staff can access the right version for their needs, and essential changes made to master assets can be retrospectively applied across all digital usage

Quicker time

-to-market – less time searching for assets means more time developing creative content and amplifying it with your audiences

Enhanced security and protection

– built-in security, granular user permissions and audit trails ensure assets are protected against misuse and you're protected against potential legal action
Benefits of headless DAM
In addition to the benefits of DAM overall, headless DAM offers:
Exceptional asset management, regardless of existing systems

– add enhanced image processing functionality to existing software, with minimal disruption to users

Flexibility to build a bespoke software stack

– headless architecture lets you harness different software to create a best-in-breed stack to suit your needs

Increased efficiency across teams

– break down silos between teams and eradicate costly inefficiencies in asset management and content production

Enhanced outputs for your audience

– use the power of headless DAM to process millions of assets to deliver media-rich, brand-enhancing digital touchpoints

Do more, with more

– designed to be infinitely scale-able, headless DAM can keep up with both business needs and audience demands, however big they get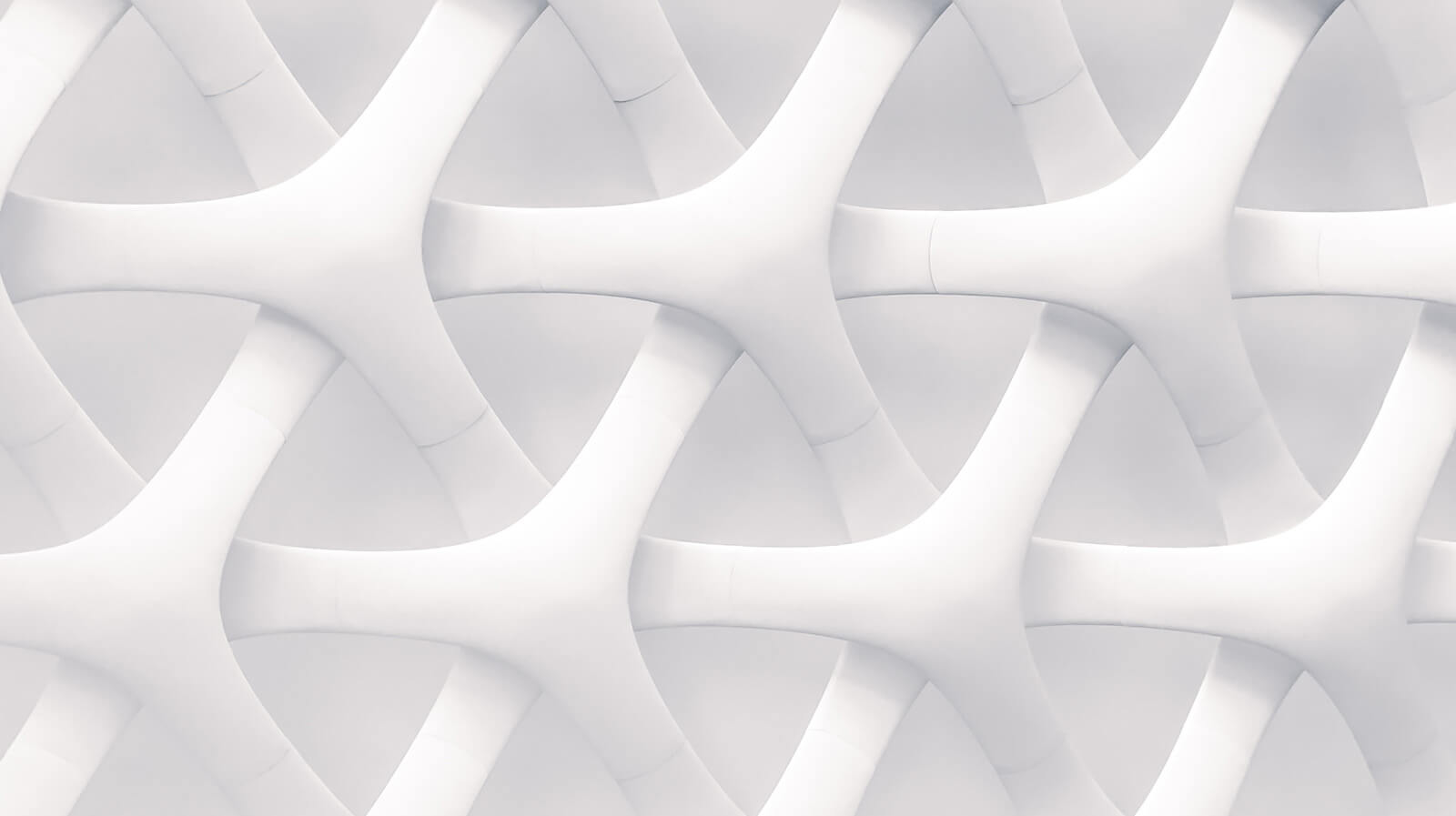 What about hybrid DAM?
A hybrid DAM is somewhere between a standard and a headless DAM set-up. It isn't a separate type of DAM solution. It just reflects the flexibility of the API behind headless DAM, which means that you can create a hybrid to suit your exact needs.
It's all about the freedom to build the right solution for your business. So if you want to use DAM as a purely back-end function with no direct access by users, you can. If you'd like users to have a limited amount of direct access to the DAM, you can do that too.
| | | | |
| --- | --- | --- | --- |
| Headless DAM | DAM | Headless DAM | Hybrid DAM |
| Purpose-built for digital assets | | | |
| User interface for upload | | | |
| Automation | | | |
| Curate content | | | |
| Pull content | | | |
| Sharing content and brand portals | | | |
Adopt, adapt, excel
There's no doubt that a headless DAM system can help publishers to adopt, adapt and excel in an asset-based environment.
Voracious appetites for content and an ever-evolving software landscape mean businesses need agile, scalable, integrated systems to future-proof their content workflows.
Headless architecture offers flexibility to create bespoke software stacks, driven by powerful back-end functionality.
The potential to translate this into creativity, conversions, and competitive advantage should excite any business leveraging assets at scale.
See the potential for headless DAM in your business? Check WoodWing Assets or contact us.