As consumer habits evolve - and accelerate towards hybrid and online shopping - challenges multiply for already-busy CPG marketers. Here's our take on the top five challenges for CPG marketers in 2022 - and how one essential piece of tech can help.
The digital shelf and CPG
Share-of-shelf used to be predictable and manageable. In negotiation with retailers, CPG manufacturers knew how their products would appear in physical stores. CPG marketers now need to secure a high share of the 'digital shelf' too. But that's harder to achieve in the online landscape.
Online marketplaces like Amazon provide additional platforms for CPG marketers to promote goods. Retail media is also growing in popularity. This is where brands advertise on retailers' websites - like sponsored product links and banner ads. With all of these options, competition is high - including against home-brand products - and visibility can be linked to budget for search terms and paid ads.
Direct-to-customer (DTC) e-commerce sites continue to offer CPG retailers a route to market without the middleman. But this is a huge undertaking for marketing, sales, and distribution.
All of which makes the digital shelf a key battleground for CPG marketers in 2022.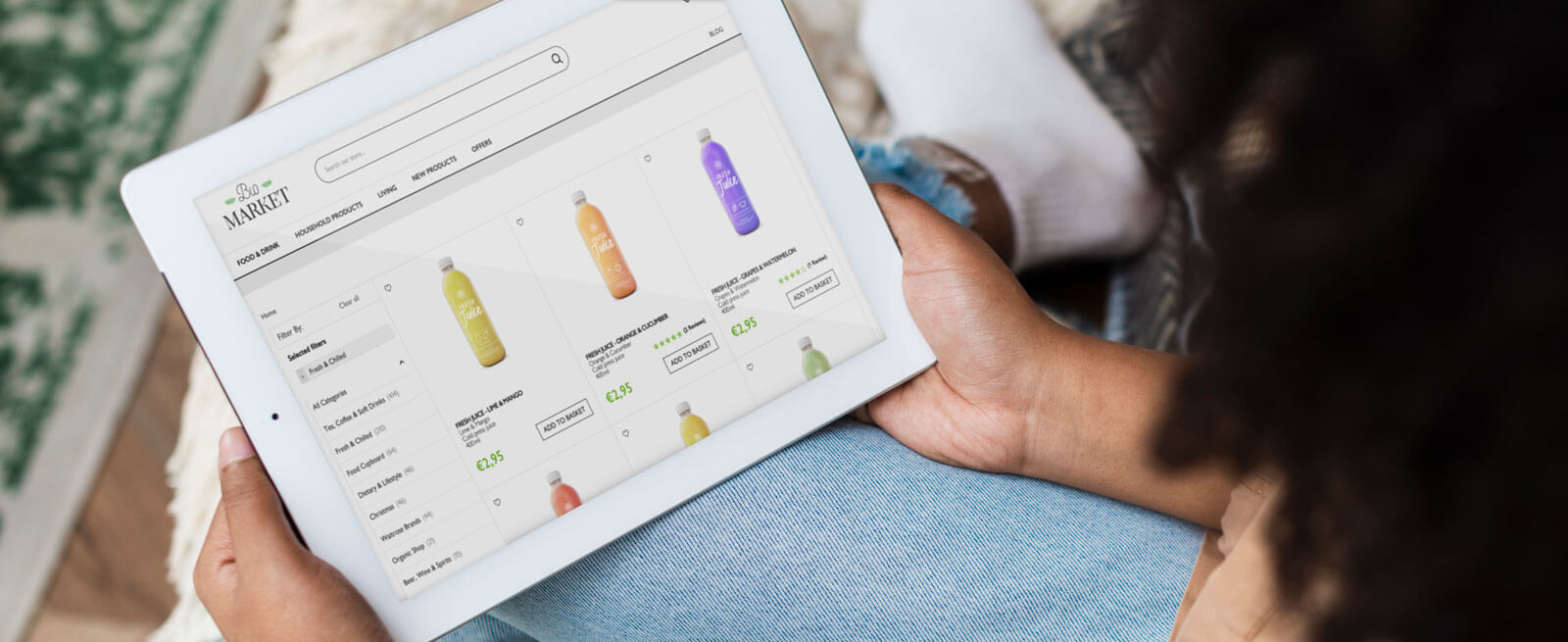 Omnichannel marketing in CPG
Of course, customers don't just shop online OR in-store. And they don't get their ideas and inspiration from a single source either. The buyers' journey is increasingly complex for CPG.
Consumers might see a social media post from a CPG brand in their feed, remember the product thanks to an ambient media advert on their way to the supermarket, and purchase the product due to a special offer advertised on shelf. Or they might read an advertorial featuring a particular product in a magazine, check prices at several online retailers, then set up a subscription via Amazon.
CPG marketers can't afford to choose this channel or that one. They need to be present wherever a customer is ready to make a purchase decision.
Data, personalization, and the post-cookie world
Another challenge for CPG marketers is the changing availability of data.
Marketers have become used to using third-party data from cookies to craft effective campaigns. And personalization is lauded as a critical growth driver for online sales. But Google has sounded the death knell for cookies on their Chrome browser from 2023.
This means marketers are looking for new ways to collect meaningful data about consumer behavior. And - importantly - securing consent. Some predict manufacturers will need to secure more 'zero-party' data - information volunteered by consumers themselves - and first-party data - from direct consumer transactions.
All of which creates another frontier for winning customers' hearts and minds for busy CPG marketers.
Loyalty and competition in CPG
Research from IRI shows that online shoppers are more likely to stick to familiar brands than in-store shoppers. This isn't about brand loyalty so much as convenience.
Online retailers offer the chance to simply re-select past purchases for a speedier shop. And online shoppers are less distracted by busy physical shelves. This is both an opportunity and challenge for CPG marketers - whether seeking to increase sale value or steal share-of-basket from competitors.
Not only that, but where competition in bricks-and-mortar stores is limited by physical space and who gets stocked, there's no limit in the digital world. CPG marketers aren't just competing against the products they sit beside on store shelves, they're competing with every product online too.
Creativity will be increasingly crucial in raising brand awareness and delivering customer-centric campaigns.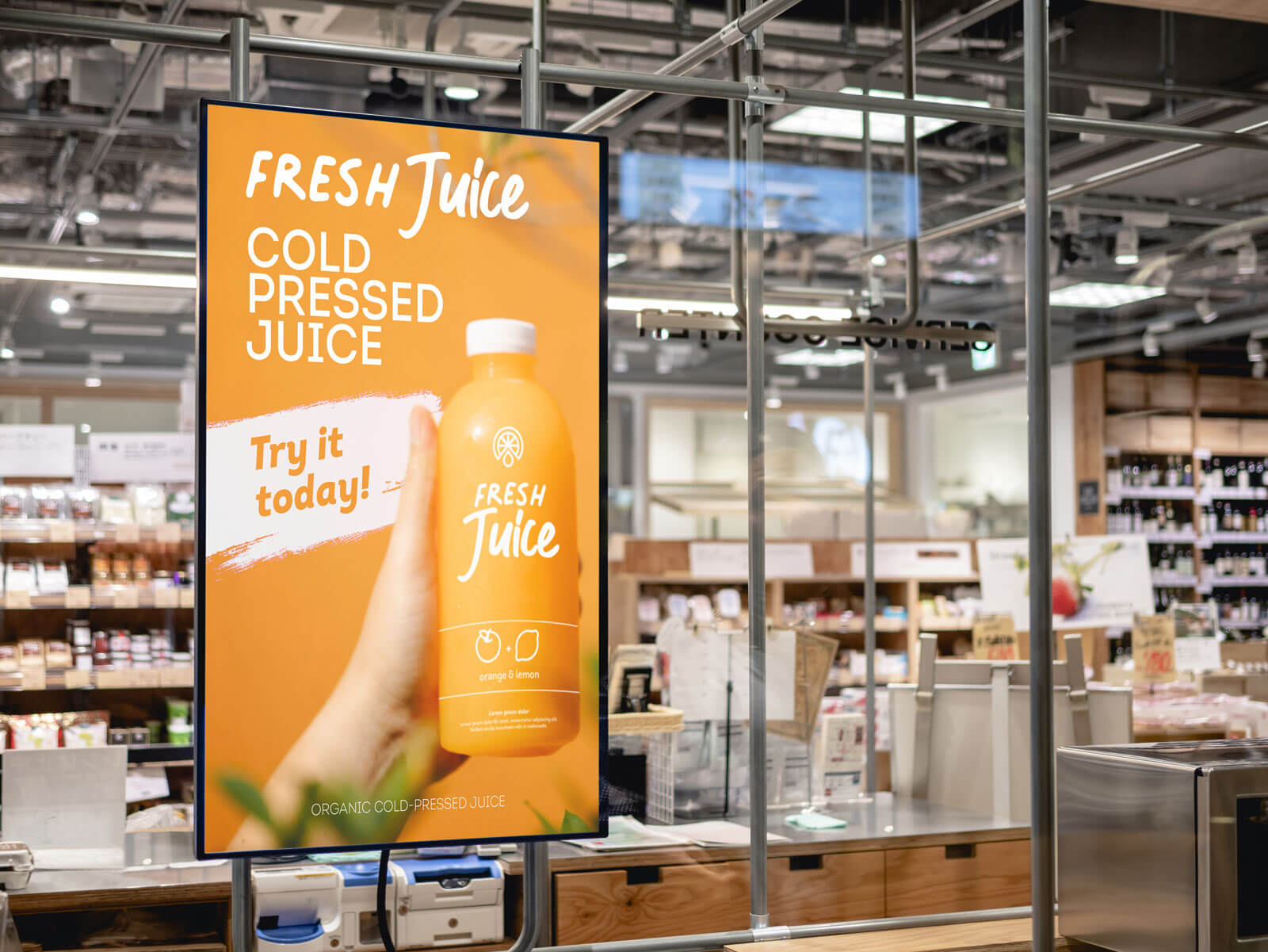 Localization and distribution for CPG
Of course, B2B marketing is only one part of the picture. CPG marketing and creative teams also need to provide collateral to retailers and distributors, to help them sell their products. These could range from signage and printed POS, to video and audio via digital displays.
Managing these can be extremely complex. For example, producing materials in local languages and observing different cultural norms, distributing these to a - sometimes - global sales network, and encouraging the rollout of new brand materials.
This makes it ever-more important for CPG marketers to have tight control of their digital assets - in terms of creation, curation, and distribution.
Reducing complexity in CPG marketing
CPG marketing in 2022 will be characterized by increasing complexity and demands on marketing departments' time.
More channels and higher demand for brand assets
New platforms and retailer partnerships
Personalization within a new data landscape
More brand assets for localization and distribution
With complexity comes the risk of inefficiencies, especially at the touchpoints between different teams and divisions. This is why streamlining and centralizing processes is going to be a key priority in 2022.
A solution to CPG complexity
One solution to the complexity of CPG marketing is Digital Asset Management (DAM). DAM provides a single source of truth for all marketing assets.
Research from McKinsey found that the lack of DAM was one of the two biggest technological barriers for CPG marketers.
A DAM provides logical structure and easy access to everything - from logos and images to packaging artwork and POS material designs - making your creative processes more efficient. It also integrates directly with other software - like PIM - to deliver assets effectively to distributor e-commerce sites at scale and with ease.
The next step after DAM is Content Orchestration. That involves a holistic review of current processes and tools, to streamline them into a single, hyper-efficient system. Content orchestration allows CPG and FMCG marketers to improve their marketing process through streamlined workflows and production automation.