Digital asset management (DAM) is becoming increasingly important for marketers who are tasked with managing large volumes of content.
However, with so many fast-emerging technology trends, it can be hard to determine which ones can effectively be employed in 2023 by your business to enhance the value of your DAM practice. Which technologies are gaining the most momentum? What are the essential trends that business executives should be ready for?
In this blog post, we'll take a look at three of the most influential tech trends in DAM that organizations should watch out for in 2023.
1. Growth of Marketing Operations Strategy
With companies forecast to spend more on marketing technology (Martech) in 2023 than ever before, we need to consider who is managing these platforms and the wider Marketing Operations strategy, which will help to drive technical maturity within organizations.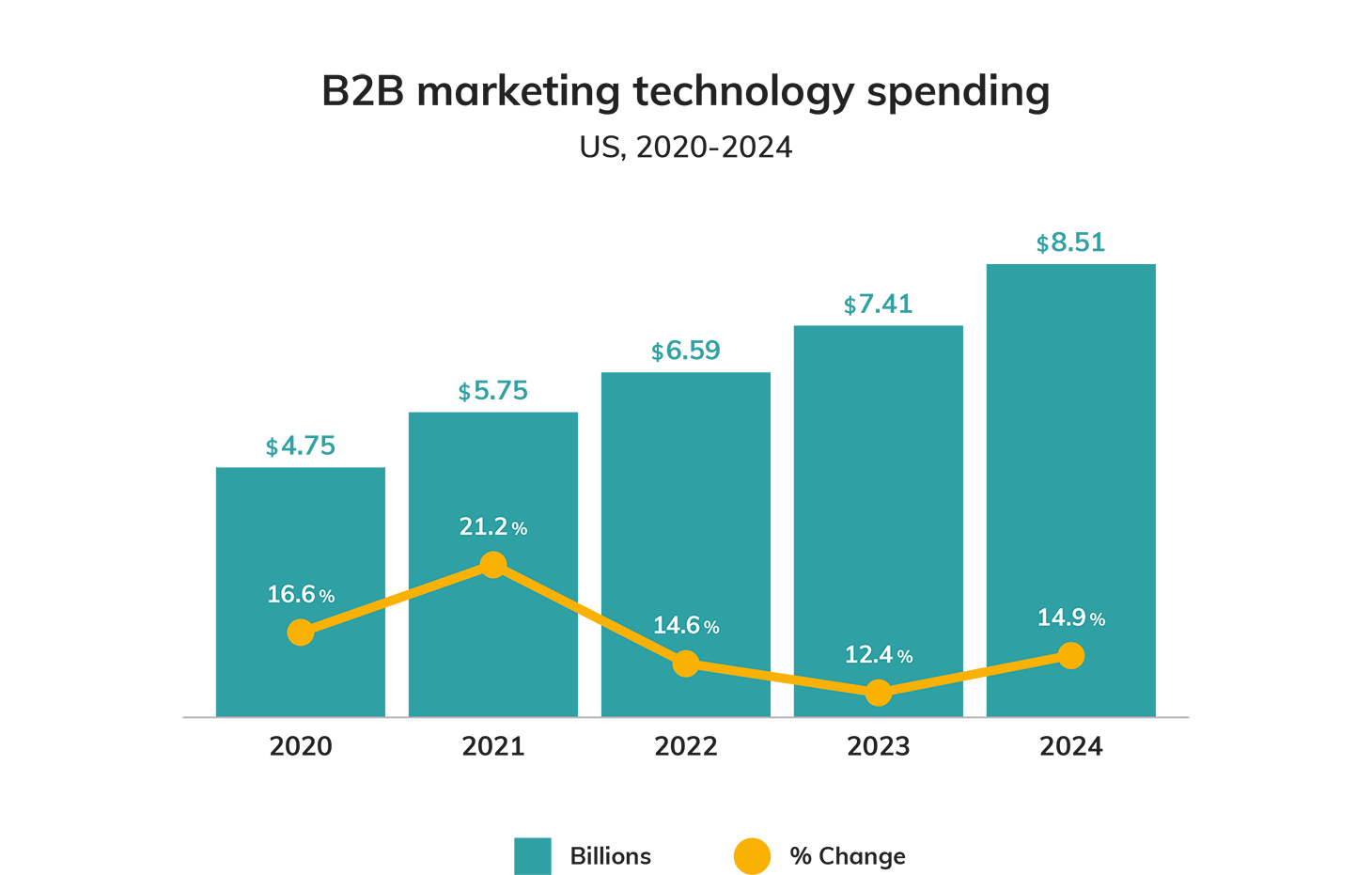 Source: eMarketer - insiderintelligence.com, August 2022
As we look at the growing jumble of MarTech tools we have in our organizations, I see a year in which these tools are harnessed to streamline workflows and increase staff efficiency.
In 2023, I see a centralization of the Marketing Operations strategy, including decommissioning redundant and legacy systems and optimizing the value of a thoughtful, planned marketing technology stack.
Where do we start and what can you do now?
Review your content strategies and the technologies used to deliver these strategies. Align content strategies and the technology stack across teams such as marketing, digital, communications, and sales.
Plan and implement strategic integrations between DAM and other technologies to enable to the automatic flow of content. Consider how you can track assets and measure content effectiveness across an integrated technology stack.
Centralize and harness your content flow through a single DAM system (or integrated DAM ecosystem) to avoid duplication, save on reproduction costs, and increase user adoption to optimize return-on-investment (ROI). Utilize a change management program to empower users to adopt streamlined processes for improved efficiency and greater ROI.
Evaluate the potential of generative and predictive artificial intelligence (AI) capabilities and how these could be utilized through your DAM or wider content lifecycle. Test at least one AI tool to understand the potential impacts on your business. You can find more on the topic of AI and DAM here.
2. Video Management
In 2023, short-form video is set to sweep the marketing world. A survey by HubSpot has shown that nearly 90% of marketers who use short-form videos plan to increase or maintain their investment in video content in 2023, while one in five marketers plan to leverage short-form video formats for the first time.
Short-form video has quickly become a powerful tool for connecting with customers and building brand loyalty. With its convenience, affordability, and accessibility, it will become ever more popular as businesses look for new and innovative ways to reach their audiences.
While video and other time-based content, such as podcasts, are nothing new to most companies, we are still challenged by how to manage the growing volume of large video files and ensure high-quality content is optimized for any device and streaming platform used by our customers.
Additionally, with the increase in influencer marketing and user-generated content, your organization may need to consider how it will ingest, moderate, manage, review, and collaborate on large, user-generated video assets in a streamlined way.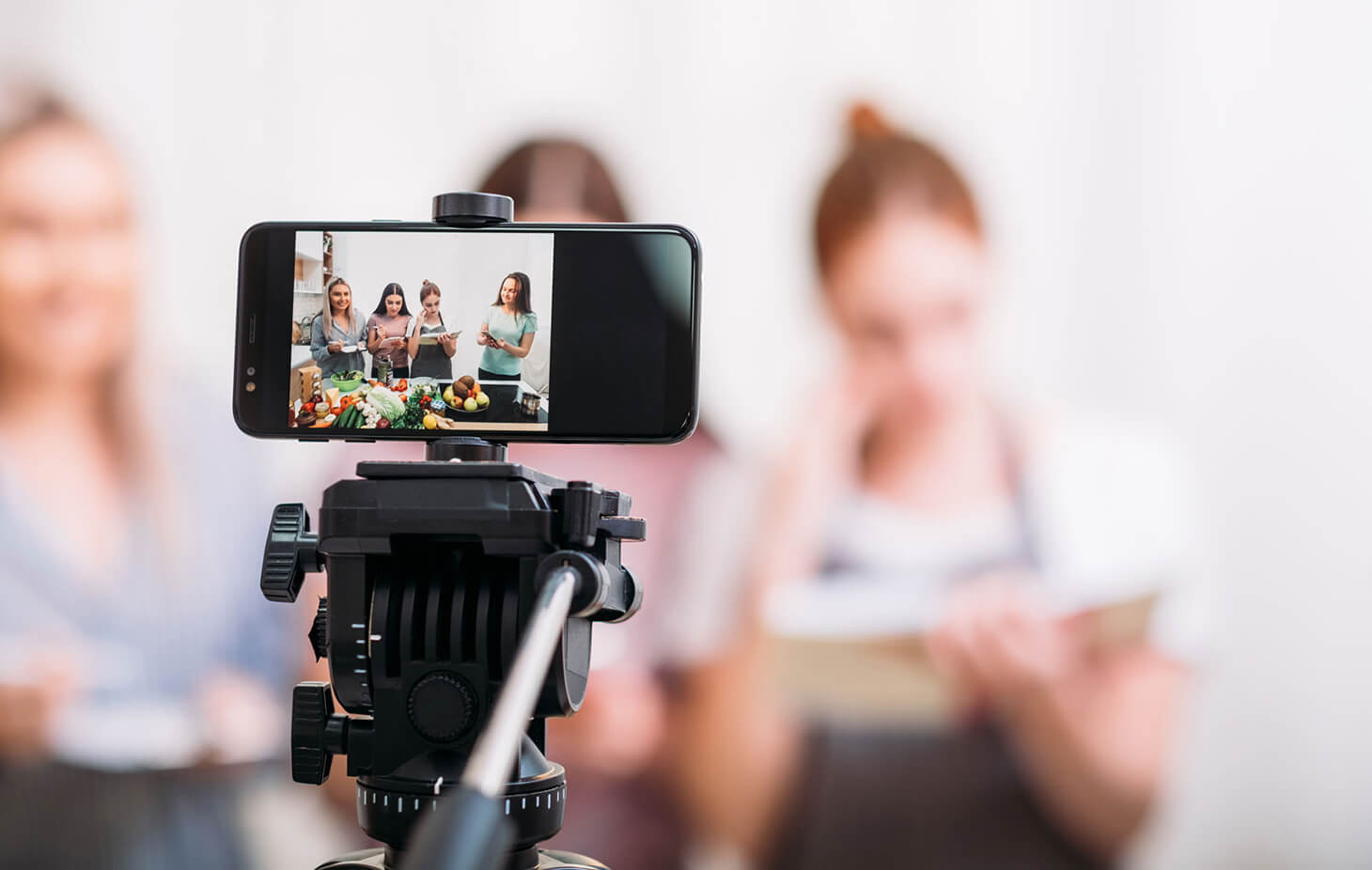 You may have already noticed short-form videos becoming a part of your marketing strategy. Likewise, video management is becoming a primary use case for your DAM system, and thanks to advancements in technology in 2023, managing video assets will become more straightforward.
For example, I expect we'll be seeing AI leveraged within our DAM systems to ensure the search and discovery of speech and time-based content in 2023.
Where do we start and what can you do now?
Work closely with your DAM vendor to understand existing and upcoming video management capabilities. Review the technical capabilities necessary to optimize the delivery of video assets to your customers.
Review and streamline your video management processes, especially any processes with complex rights management (such as influencer and user-generated content). Utilize a change management program to empower users to adopt streamlined processes for improved efficiency and greater ROI.
Start experimenting with AI for time-based assets in your DAM system, which can generate searchable speech-to-text transcripts, automatically identify speakers based on their voice patterns, and streamline captioning and subtitle application.
The right structure
In today's digital-first world, customers expect more from brands than just a typical transaction. They want personalized, curated experiences that speak to their individual needs and preferences. Nearly half (49%) of consumers say they are more likely to become a repeat buyer after having a personalized shopping experience with a retailer.
Meanwhile, an average of 76% of consumers across regions are more likely to be receptive to emails that have been personalized to their interests and needs. These experiences, tailored to the individual needs and preferences of each customer, can lead to increased customer loyalty, higher sales, and improved brand reputation.
Creating these memorable customer experiences requires a 360° understanding of the customer, the ability to create content at scale, and smart technology to deliver the right content to the right customer at the right point in the marketing and sales funnel.
In 2023, we look to technology to help us create content at scale, leverage customer data, and localize content to create truly unique and memorable customer experiences that drive customer connections and build communities.
Where do we start and what can you do now?
Review your omnichannel marketing strategy and processes to ensure that your customer is receiving a high-quality experience across all online and offline touchpoints. Utilize a change management program to empower users to adopt streamlined processes for improved efficiency and greater ROI.
Conduct a content audit to identify gaps in content across the marketing and sales funnel for each of your audience segments. Understand and identify areas to improve diversity, equity, and inclusion (DEI) efforts into the personalization of your content. Examine your DAM system's delivery optimization capabilities to ensure you are able to automatically deliver the right formats and conversions to your customers.
Consider integrating creative automation and predictive AI technologies into your DAM to scale your content and gather insights that can be used to maximize the value of your content budget.
Update your DAM metadata and taxonomy structure to align with customer data and preferences. Orchestrate the flow of data between your customer data platforms and DAM.
As businesses continue to rely heavily on digital platforms and technologies, managing and organizing digital assets has become increasingly important. This year, I predict that the growth of marketing operations, video management, and personalized content will be the top trends in Digital Asset Management.
These trends will help businesses streamline their operations, improve customer engagement, and stay ahead of the competition. Tracking and experimenting with these trends will enable your business to better control your digital assets while also gaining insights into customer preferences and behaviors. By taking advantage of these technologies and improved ways of working, you can ensure that you stay ahead of your competition while delivering a seamless user experience.
Throughout 2023, we will be diving deeper into each trend and discussing how businesses can take advantage of them to improve their digital asset management strategy. So, whether you're a publisher, marketing professional, a brand owner, or someone who's interested in digital asset management, be sure to keep reading and follow along.