Publishers need to be aware of their country's legislation on digital accessibility to ensure compliance. But it's about more than just obeying the letter of the law. It's about creating a level playing field for everyone to enjoy your content.
We've asked our digital design experts for their digital accessibility tips for publishers, so you can create accessible products that are suitable for every reader.
What is digital accessibility?
Digital accessibility means designing digital and online environments that are suitable for people with different levels of ability and disability - such as visual impairment, and cognitive disabilities.
The aim is to make digital content usable for people with disabilities, remove barriers to access, and ensure they aren't excluded due to poor design choices.
Complying with digital accessibility guidelines helps you follow industry best practices and makes sure everyone has equal access to the product or service you offer.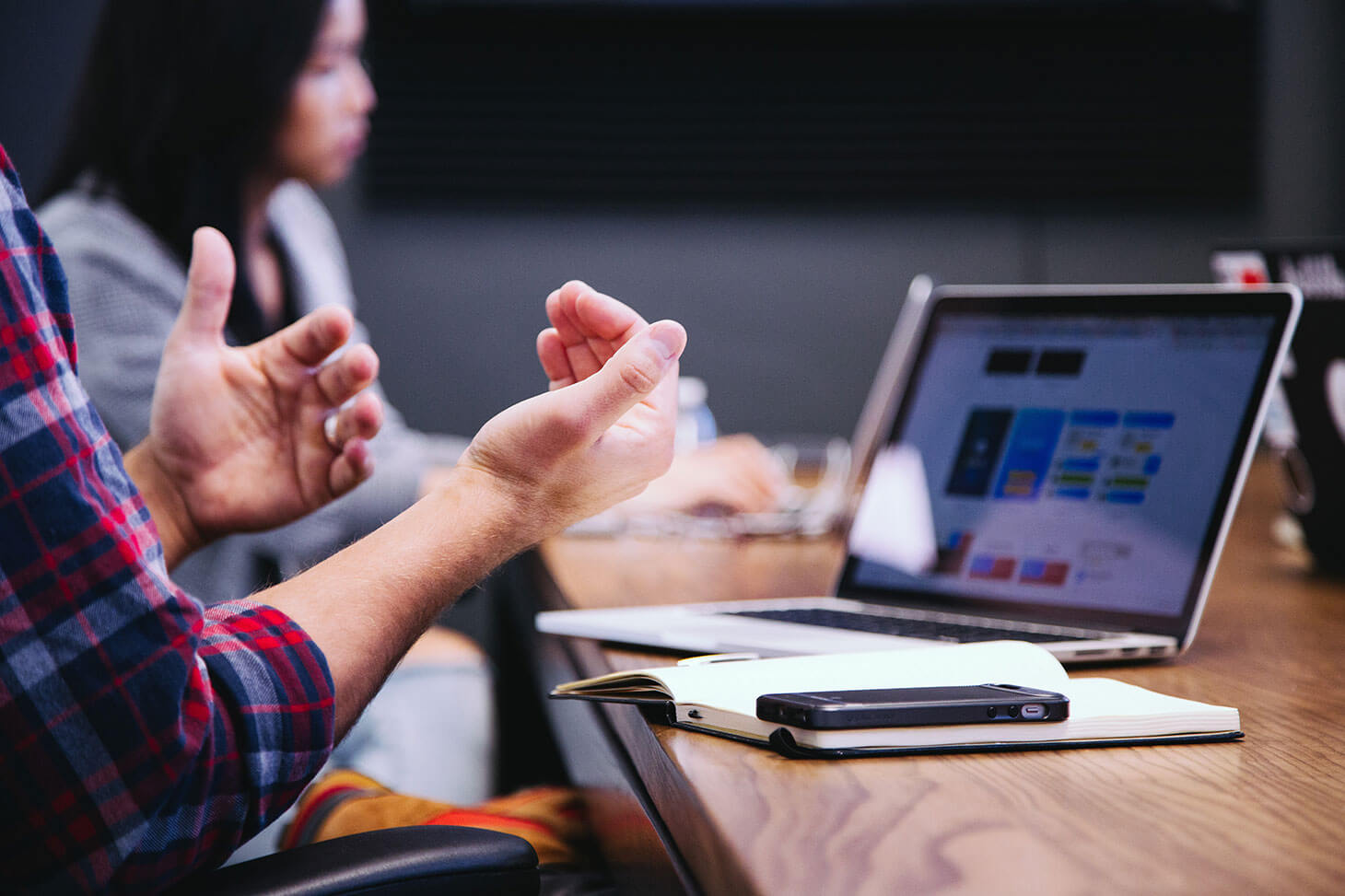 Who is digital accessibility for?
Digital accessibility takes into consideration the needs of people with different cognitive and physical disabilities. These include people with impairments to:
their vision

- like severely sight impaired (blind), sight impaired (partially sighted), or color blind people

their hearing

- like people who are deaf or hard of hearing

their mobility

- like those who find it difficult to use a mouse or keyboard

their thinking and understanding

- like people with dyslexia, autism, or learning difficulties

It isn't just good practice to make your content accessible for people with disabilities. Thoughtful, purposeful design helps all users navigate your content successfully.
Why is digital accessibility important?
Obviously, there is a moral imperative to be inclusive. But there's also a strong business case for complying with digital accessibility guidelines. Better access means more readers/users.
According to the World Health Organization, there are estimated to be 2.2bn people in the world with visual impairment and 1.3 billion with some form of disability.
Making your content accessible to these users makes sense commercially as well as ethically.
What can I do to make digital content accessible?
The best place to start is the Web Content Accessibility Guidelines. Launched in 1999, the WCAG provides recommendations on how to make websites more accessible to people with disabilities. They are based on four principles of digital accessibility (see below).
The WCAG are internationally recognized as good practice and have been adopted by many national governments as the basis for their own digital services. As the WCAG are quite technical, this can be a useful place to start. For example, the UK government has a helpful guide to WCAG.
Examples of WCAG guidelines
Some examples of WCAG guidance include:
Ensuring font sizes are easy to read, a suitable size, and high contrast against the page background
Provide captions for video content - so people with hearing impairment can still understand them
Creating space around buttons and navigation to make them easier to click - for people who struggle with physical controls
After WCAG…
Once you've applied WCAG accessibility standards to your website or digital product, you can check it with a compliance audit - either using compliance software or an accessibility consultant.
What are the four principles of digital accessibility?

The WCAG has four main principles, known by the acronym POUR. Each principle provides guidance on how to achieve them as well as success criteria against which you can measure your progress.
Principle 1: Perceivable
This means users can recognize and use your digital product with the senses that are available to them. Making your site accessible using assistive technology falls under this principle.
For example, if they are visually impaired, they should be able to navigate your product with a screen reader. If they are hard of hearing, they should be able to access a transcript of audio content.
Principle 2: Operable
This means users can find and use your content regardless of how they choose to access it. For example, using a keyboard and voice commands instead of scrolling or using a mouse.
This includes practices such as minimizing your use of dynamic controls that require interaction - like pinching or swiping - to access the content. And using descriptive text to explain where links will take them.
Principle 3: Understandable
This means users must be able to understand your content. For example, using 'human language', avoiding jargon, and writing in a way that most of your readers will be able to comprehend (eg high school level, not PhD level). It isn't just about language, it's about navigation too. Having consistent logical navigation sits under this principle as well.
Principle 4: Robust
This means your content must be accessible on a wide range of 'user agents' - different browsers, assistive technologies, etc. Your content should be interpreted reliably regardless of the device used to access it.
How can publishers make digital products accessible?
At WoodWing, one of our specialisms is helping publishers create digital content from print materials - for example, digital editions of magazines or newspapers. So we asked Ann Tan, Deputy General Manager at WoodWing Digital Publishing Services, for her expert tips on accessible digital products.
Fonts
Consider using different font sizes on different screen sizes. Recommended font sizes vary depending on the design, font, and font rendition by the devices or distribution apps. Don't forget to test them on different devices.
| | | | |
| --- | --- | --- | --- |
| Text Component | Tablet/Desktop | Mobile Phone | Line Height |
| Title | 60px to 80px | 40px to 60px | 1em to 1.5 em |
| Intro | 22px to 24px | 22px to 24px | 1.2em |
| Byline | 14px to 16px | 14px to 16px | 1em |
| Body | 16px to 18px | 16px to 18px | 1.2em to 1.5em |
| Subtitle | 20px to 40px | 20px to 30px | 1em to 1.5em |
| Image Caption | 14px to 16px | 14px to 16px | 1em to 1.5em |
| Credit | 10px to 14px | 10px to 14px | 1em to 1.2em |
| Footer | 16px to 18px | 16px to 18px | 1.2em to 1.5em |
| Pullquote | 30px to 36px | 26px to 34px | 1.2em to 1.5em |
Try not to use too many fonts as this can be visually confusing and make it harder to navigate content.
Avoid decorative or cursive fonts that can be difficult to read in smaller sizes. Whilst serif fonts are suited for print materials, sans-serif fonts are better for digital content. Arial, Helvetica, Lucida Sans, Tahoma, and Verdana are all considered to be accessible. There are also fonts specifically designed for readers with visual impairment, such as Read Regular.
Use WOFF or WOFF2 font formats. These are fonts specifically designed for use on websites.
Avoid justifying text, as this can be difficult for people to read. The artificial spacing between words creates 'rivers' of white space that draw the eye away from the sentences. The regular line length also makes it hard for readers to remember which line they were on.
Use the design hierarchy principle: Use different font sizes, weights, and styles to create a hierarchy and guide the reader's eye through the content.
Avoid using all-caps or underlining text. Reserve underline text styles for hyperlinks.
Further font tips
These tips aren't about accessibility but they're useful to know anyway…
When considering fonts for digital endpoints, make sure you have the font rights to use the font on a digital platform. Just because you use font in print does not guarantee that you have the right to use it in digital.
Also, make sure to pick a font with a full range of glyphs. Unicode glyphs (fractions, subscript, etc.) are commonly used in editing and if you intend to use these glyphs, make sure your font can support them. Most print editors rely on InDesign to "fake" a fraction, but in web format, the font needs to have the glyph available.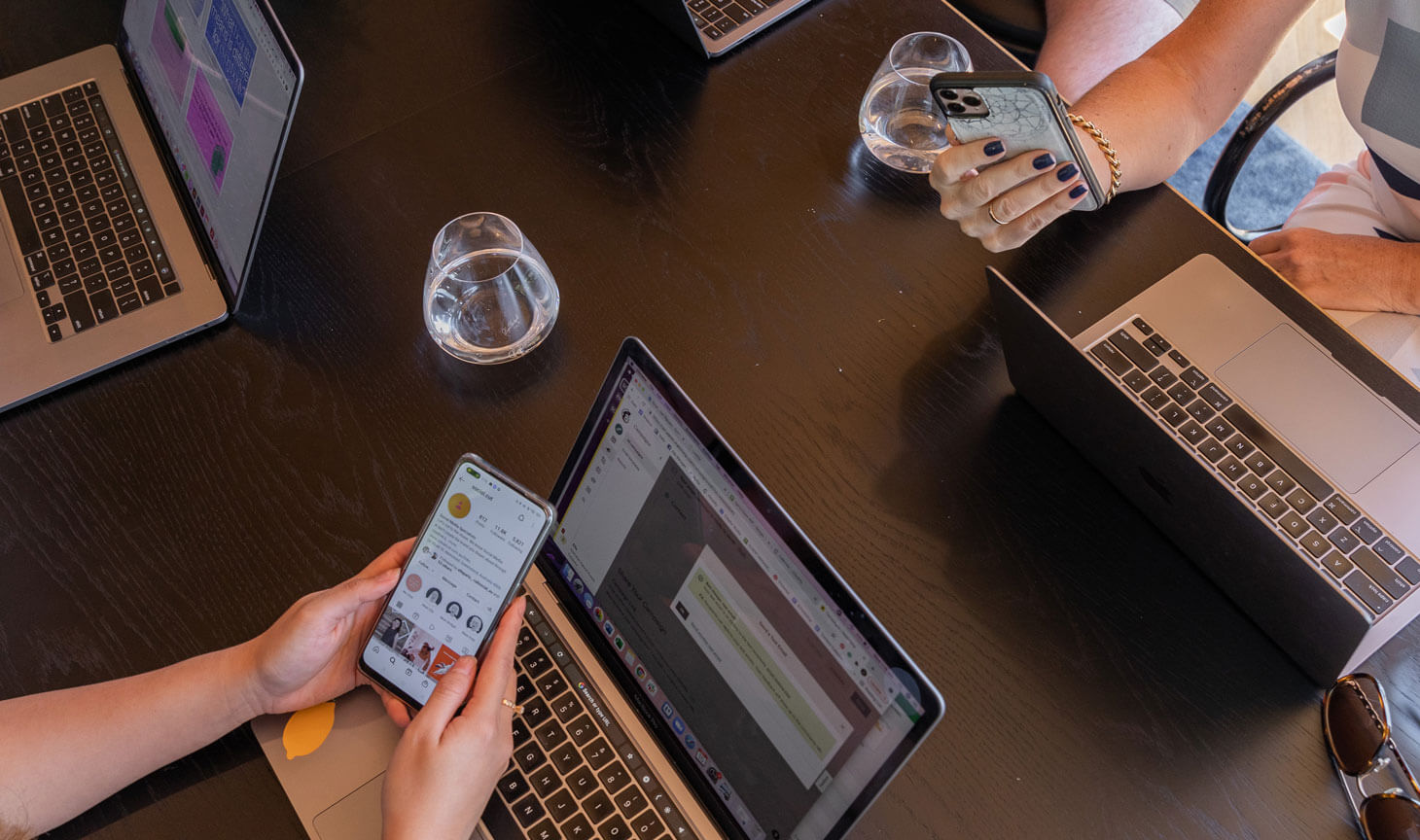 Color selection
Make sure the color selections are accessible to everyone, including those with color vision deficiencies. To help people with color blindness, limit the use of reds and greens, which can be confusing.
Test the color selections on different devices and screens to ensure they look good across all platforms.
Select colors that contrast each other, to ensure the text stands out against the background.
In most digital endpoints, you have the availability to see content in a light or dark mode. Choose colors that will work in both light and dark mode to ensure accessibility in both formats.
Structure
Use consistent spacing throughout the content, including between paragraphs, headings, and images. Consider using different spacing on different screen sizes.
Don't embed text into images. This prevents screen readers from translating them to audio. Use dynamic text that can be read aloud by voiceover apps rather than flattening and rasterizing words into an image.
Structure the digital article with the appropriate text components such as title, intro, byline, and body copy.
Add subheadings to break the content into manageable sections. Use pull quotes to highlight important information.
WoodWing can help
If you are a publisher looking to create digital products from your printed publications, WoodWing can help.
Get in touch to discuss how WoodWing Digital Publishing Services can help you launch digital products to market fast.
Plus, upskill your own team in the digital design expertise they need for attractive, accessible print-to-digital publications.