ABOUT WOODWING
Meet WoodWing
At WoodWing, we are dedicated to create exceptional content and information management solutions that drive results.
Contact Us
Our solutions
What we stand for
We understand that your team's potential knows no bounds. That's why we refuse to let scattered content, outdated files, multiple versions, and inefficient workflows hold them back. It's time to reclaim control of your content and empower your team to focus on what truly matters.

With our intuitive content and information management solutions, you can experience peace of mind, knowing that your critical information, processes, and documents are centralized, secure, up-to-date, and delivered to the right people at the right time.

Trust us to provide you with the tools and expertise to stay one step ahead. Let your team thrive, whether it's unleashing their creativity, delivering uncompromising quality, ensuring robust security, or achieving swift time-to-market. Together, we will take charge of your content and unlock your team's full potential.
The story about who we are
For over 20 years, WoodWing has been a trusted partner to the world's leading publishing brands. Our flagship solutions, WoodWing Studio, and WoodWing Assets, empower publishers to eliminate creative process inefficiencies and focus on strategy, storytelling, and outshining their competition.
We have a proven track record of innovation. In 2010, we were the first to enable publishing on the iPad, supporting Time Magazine. In 2019, we assisted publishers in converting content for the Apple News+ launch. Our commitment to quality and security is reflected in our ISO/IEC 27001:2013 certification.
While our dedication to solving challenges for publishers remains unwavering, our audience and portfolio have expanded. Today, WoodWing offers a comprehensive suite of solutions that digitally transform publishing, content creation, knowledge, and document management processes across all sectors.
Our mission is to liberate organizations from content and information inefficiencies by aligning people, processes, and technology to achieve optimal workflows, automation, and control. From Digital Asset Management and multichannel publishing solutions that enable exceptional content creation at scale to our latest offerings focused on centralizing, securing, sharing, and leveraging documents and processes internally, we provide a range of solutions.
In addition, we offer professional services such as system management, workflow optimization, software integration consultancy, and outsourced publishing and design services.
With over 200 employees worldwide, headquarters in the Netherlands, offices in the US and Malaysia, commercial staff in LATAM, and a global partner network of over 100 partners, WoodWing continues to experience sustained growth. Our partners support customers in more than 60 countries worldwide. WoodWing is a private limited company (BV) committed to driving the success of organizations globally.
Member of
WoodWing through the years
2000: WoodWing was officially founded, introducing the first Adobe InDesign plugin.
2003: The Guardian partners with InDesign and WoodWing.
2004: Launch of Enterprise, our flagship content creation and publishing solution.
2006: Opening of our Kuala Lumpur office, marking our expansion into the Asia-Pacific region.
2009: Introduction of the iPhone Reader app.
2010: WoodWing becomes the first software solution to enable publishing to the new iPad, supporting Time Magazine.
2012: Acquisition of Elvis DAM, a Digital Asset Management solution for publishers and brands.
2015: Launch of Inception, a digital-first content editor.
2017: Introduction of Swivle, a stand-alone SaaS DAM product. Acquisition of "Emerge" in the USA and introducing a direct business model.
2019: WoodWing assists publishers in converting content to Apple News format at Apple News+ launch.
2020: Launch of WoodWing Assets and WoodWing Studio, the next iterations in our solutions for Content Orchestration. Main Capital becomes a strategic investor.
2021: Acquisition of Scienta and Expansion to strengthen our Enterprise Information Management position.
2022: WoodWing is awarded ISO/IEC 27001:2013 certification. Join Us
Our team comprises more than 20 nationalities across our global offices. While we have a mix of people, we have a common goal: to build the future of content production and information management for the world's leading publishers and brands.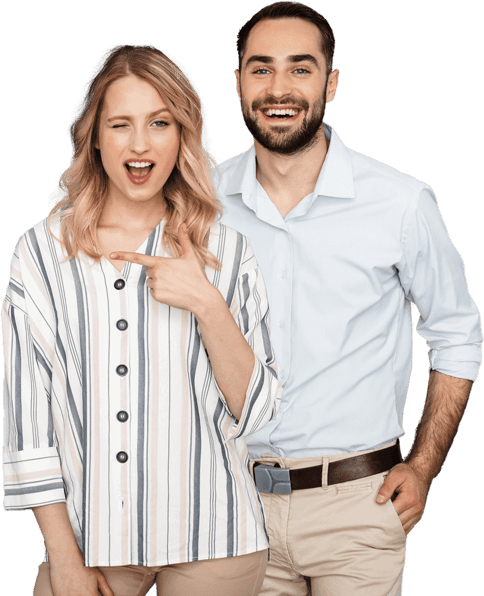 "Imperdiet auctor varius ipsum eros fermentum amet cras."
Yani Björkholm
Product expert at ChannelEngine

We help you to take charge of your content with our world-class content and information management solutions.
Unlock your potential
Why WoodWing
Enterprise Information Management
Unlock your potential
Content Orchestration
Solutions
Content Creation
Digital Asset Management
Multichannel Publishing
Document Management
Information Management
Knowledge Management
Process Management
Quality Management
Products
WoodWing Studio
WoodWing Assets
WoodWing Swivle
WoodWing Scienta
WoodWing Xtendis
WoodWing Connect
WoodWing Smart Styles
Company
Contact
Partners
Become a partner
Careers
Learning Center
© 2023 WoodWing
Privacy & Cookies
Terms & Conditions
Security