Multichannel Publishing
4 Minutes of reading
Success Story -
Der Spiegel
How one of Germany's largest news publications increased editorial and production workflow efficiency using WoodWing's publishing software.
Results
A future-proof system with SPIEGEL's digital production system tightly integrated with WoodWing Studio for print publications.
Faster time-to-market due to process automation and optimization.
A solution that is ready to deal with new customer requirements.
Partner: a&f systems
Used Product(s)
WoodWing Assets
WoodWing Studio

Got any questions?
I'm here to help
About the customer
Der Spiegel is a German news publication published by SPIEGEL Group in Hamburg. Politically independent, unrelated to any economic groups, obliged only to itself and its readers and users – DER SPIEGEL has thus been known for its investigative journalism for over 70 years.
The printed SPIEGEL is Germany's news publication with the largest circulation. SPIEGEL.de is the online publication platform of the SPIEGEL editorial office, where all the SPIEGEL's editorial contents are available.
The SPIEGEL brand has a weekly readership of more than 16 million. DER SPIEGEL is therefore one of the most important news publications in the German-speaking region. According to a reader analysis in 2020, almost two-thirds of the decision-makers in the economic and administrative sectors refer to the magazine.
Challenge
In order to gain efficiencies in their production processes, the previously independent print and online editorial offices were merged into one organization, which was the objective of project "Orange". Key steps have already been completed, as the editorial office now runs under one chief editorial office and with joint unit management. The employees write and produce digital content for the SPIEGEL.de website and the printed SPIEGEL version.
The merger is now being realized at the level of the production processes in the "Workflows + Systems" project. In the future, around 800 employees will work in joint systems. The contents will be produced according to the "story first" principle, which means stories are created in a channel-neutral way, suitable for routing to both digital and print channels. All the editorial systems have been updated as part of the change-over.
For the technical implementation, SPIEGEL worked in close collaboration with Diamond WoodWing partner, a&f systems.
Evaluation
SPIEGEL already used WoodWing Assets as the central image management system for their existing digital content production system - Polygon - using an integration that was built in-house.
Before the first phase of the "Workflows + Systems' project started, the entire WoodWing system landscape was consolidated and established with a new hosting partner in 2019, and a&f systems took over the responsibility for the 24/7 operation.
Although SPIEGEL's digital content production system already provided all the possibilities to fulfill the dynamic requirements of the digital landscape, it now needed to be enhanced for print-related requirements. This demanded a perfectly interlocked workflow between different systems.

a&f systems knew WoodWing Studio provides this as a standard, including numerous connection and integration options. Therefore, WoodWing Studio was a natural choice for SPIEGEL Group.
Implementation
SPIEGEL Tech Lab, a SPIEGEL Group company, was the central unit responsible for developing the existing digital content production system, Polygon.
To develop and expand the functionality of this system, SPIEGEL and a&f systems set up a pilot environment to set up future workflows, presenting them to staff, assessing their effectiveness, and refining them before implementation.
SPIEGEL then developed a new end-to-end process that incorporated every stage of print and online production: from editorial planning and creation to task management, issue planning, and page delivery and printing. WoodWing Studio was used for all print publication creation and was tightly integrated with the existing Polygon system.
We are glad to have a partner such as a&f systems by our side. The project is complex with numerous requirements as a result. A great number of concepts had to be developed. We are very satisfied with the jointly developed workflow.

Alexander Thiel, Head of Editorial Systems and Workflows SPIEGEL-Verlag
Comprehensive training sessions took place in the second quarter of 2021, around 800 employees were instructed in the new workflows and tools. When the new system went live end of summer, staff received intensive support to ease their transition into new ways of working.
The next stage is to migrate all SPIEGEL Group publications to WoodWing Studio.
Results and benefits
A future-proof system with SPIEGEL's digital production system tightly integrated with WoodWing Studio for print publications.
Faster time-to-market due to process automation and optimization.
A solution that is ready to deal with new customer requirements. Discuss your challenges with one of our experts
Looking for a game-changing solution? Reach out to our sales team today and unlock your potential!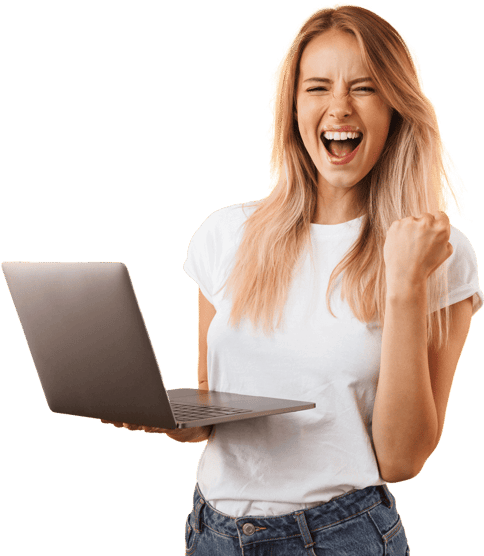 "Among the most appreciated features are the storage space, the simplicity, and the ease with which it can be linked to our custom PIM"
Valentina Bonvini
Marketing Communication Manager

We help you to take charge of your content with our world-class content and information management solutions.
Unlock your potential
Why WoodWing
Enterprise Information Management
Unlock your potential
Content Orchestration
Solutions
Content Creation
Digital Asset Management
Multichannel Publishing
Document Management
Information Management
Knowledge Management
Process Management
Quality Management
Products
WoodWing Studio
WoodWing Assets
WoodWing Swivle
WoodWing Scienta
WoodWing Xtendis
WoodWing Connect
WoodWing Smart Styles
Company
Contact
Partners
Become a partner
Careers
Learning Center
© 2023 WoodWing
Privacy & Cookies
Terms & Conditions
Security