Digital Asset Management
6 Minutes of reading
Success Story -
Detail Result
How WoodWing Assets is a time saver for weekly production of supermarket collaterals.
Results
Significantly improved efficiency relating to production of marketing collateral.
High user adoption leading to fast realization of ROI and business benefits.
Fast search and retrieval of assets for high-volume, time-sensitive campaigns.


Partner: Qonqord
Used Product(s)
WoodWing Assets

Got any questions?
I'm here to help
About the customer
Detailresult is a large Dutch retail chain that owns four supermarket brands. It operates 185 stores across the country, employing 19,000 staff and generating an annual group turnover of more than 2 billion Euros. As part of their commitment to quality, they aim to keep processes in-house where possible. This includes their own food production companies, as well as an in-house design studio for marketing materials.
WoodWing Assets is very easy to use. It always works and never fails. We are very happy with WoodWing Assets.

Saskia Nieuwenhuis, Studio Manager
Challenges
Marketing is an intensive process for the supermarket giant. It produces a variety of weekly catalogs that are distributed to residents living close to their stores. Their internal design studio also creates in-store marketing materials such as POS and promotional items.

Because of the enormous number of products the business sells, the marketing team has to handle tens of thousands of images. They needed to improve their processes to keep up with the rigors of producing accurate, attractive, highly detailed, time-sensitive materials.
Evaluation
To ensure continuous development and support, the company decided to replace its existing DAM solution. They decided a new DAM would allow for continuous system development and ongoing support as their needs evolved. The new solution should enable the team to centralize all images and product materials in one location and to find the required assets very fast. It should be very easy to use and ensure the highest efficiency in the production workflows. The system should be easily scalable to enable implementation at other brands and to meet future requirements. After a presentation done by WoodWing's partner Qonqord, Detailresult selected WoodWing Assets as its new digital asset management system.

Thanks to the outstanding ease of use of WoodWing Assets, the system was quickly adopted by the team, which cannot imagine anymore how the folders could have been produced before WoodWing Assets.

Ronald Leusink, Commercial Director at Qonqord
Implementation / Integration
The implementation carried out by Qonqord went smoothly and was completed in just one day.

Results & benefits
WoodWing Assets is used for managing all weekly campaigns by both the marketing and purchasing departments as well as the studio.
With its excellent performance, sleek interface, and metadata features, WoodWing Assets helps Detailresult to ensure high efficiency in the production of its weekly folders.
Thanks to the outstanding ease of use of WoodWing Assets, the new system was quickly adopted by the users.
Purchasing is able to select different campaigns per week. The correct images and other campaign materials are then easily shared with the studio for the production of the flyer and other sales materials. Discuss your challenges with one of our experts
Looking for a game-changing solution? Reach out to our sales team today and unlock your potential!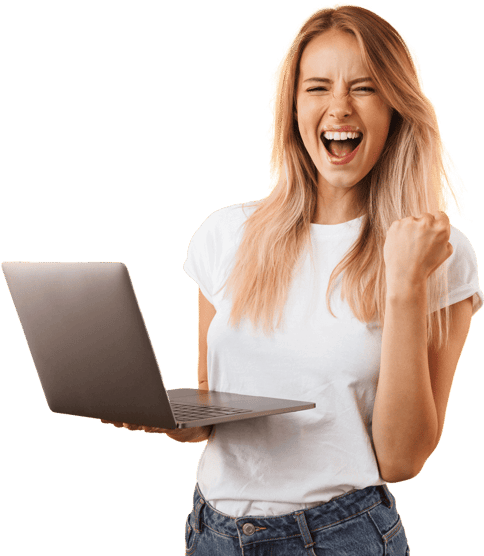 "Among the most appreciated features are the storage space, the simplicity, and the ease with which it can be linked to our custom PIM"
Valentina Bonvini
Marketing Communication Manager

We help you to take charge of your content with our world-class content and information management solutions.
Unlock your potential
Why WoodWing
Enterprise Information Management
Unlock your potential
Content Orchestration
Solutions
Content Creation
Digital Asset Management
Multichannel Publishing
Document Management
Information Management
Knowledge Management
Process Management
Quality Management
Products
WoodWing Studio
WoodWing Assets
WoodWing Swivle
WoodWing Scienta
WoodWing Xtendis
WoodWing Connect
WoodWing Smart Styles
Company
Contact
Partners
Become a partner
Careers
Learning Center
© 2023 WoodWing
Privacy & Cookies
Terms & Conditions
Security