Digital Asset Management
6 Minutes of reading
Success Story - Ivela
How Italian lighting manufacturer Ivela streamlines marketing and collaboration with WoodWing Assets.
Results
Faster access to assets for higher operational efficiency
Automated catalog production, saving a week per month of design time
Improved collaboration and distribution of assets to partners
Partner: GMDE
Used Product(s)
WoodWing Assets

Got any questions?
I'm here to help
About the customer
Ivela is an Italian lighting design and manufacturing company, selling products and services via a network of partners across Italy and beyond. With over 35 years of experience supplying the B2B market, Ivela provides designers and retailers with products, product specification sheets, and technical drawings, so they can elevate client spaces through bespoke architectural lighting solutions.

Founded in 1986, Ivela operates through two brands. Ialux is dedicated to the production, marketing, and sale of lighting products for the high-end cruise ship sector, while Aria focuses on the retail, hospitality, and residential sectors.

Ivela has particular expertise in R&D, engineering, manufacturing, and product management. All of Ivela's products and components are sourced and manufactured in the design capital of Italy, and all products are designed and manufactured in-house at their extensive manufacturing plant on the outskirts of Milan.
Challenge
Ivela needs to manage a significant volume of digital assets across numerous departments. Their design team needs to collaborate on technical drawings in-house, finalizing complex graphics that are critical to customer success. Then they need to share these assets - technical drawings, designs, and concepts - with their customers and extensive installation partner network.
One of the main difficulties encountered in the past has undoubtedly been the findability and usability of corporate assets, both from a research and archival standpoint.



Valentina Bonvini, Marketing Communication Manager
The brand also commissions and undertakes product photography for marketing purposes. It also produces a biannual printed catalog and extensive online listings comprising both product imagery and technical drawings.
Additionally, they contribute to design libraries and maintain their own archive, providing long-term access to designs. 'In recent years the archive has increased quite a bit in terms of volume, so we will certainly continue in this direction,' says Bonvini.
Given the business-critical nature of their digital assets, Ivela's leadership team recognized that improving their digital asset management would improve their overall business performance - from operational efficiency to brand reputation and customer satisfaction.
Up until this point, Ivela had used shared folders on a local server to manage their digital assets. But this posed significant problems and inefficiencies.
Searching for an image or product sheet required staff to search folder by folder until they found it. While sharing assets with clients - technical drawings, photographs, presentations, photometric curves, etc - meant sending them via email, FTP site, or DropBox.
It was very easy to introduce it into business processes as it was very performant and adaptable to our needs.



Valentina Bonvini, Marketing Communication Manager
Evaluation
Ivela engaged GMDE - an Italian software consultancy known for its expertise in publishing solutions - to help them evaluate and implement a new digital asset management solution.
Ivela needed a DAM system that could:
provide plenty of storage space for their growing archive
link to their Product Information Management system to automate marketing processes
improve digital asset discoverability by providing quick and intuitive ways to find files
allow for the easy sharing of digital assets with customers and partners via online links
create a centralized, single source of truth for all departments to use and access
GMDE is a part of WoodWing's approved partner network and immediately identified WoodWing Assets as an ideal solution for Ivela's use case.
Ivela evaluated the recommended tool based on the simplicity of use, explains Ivela's Marketing Communication Manager, Valentia Bonvini. 'Given the pressing need to obtain a useful tool for both design and development, we evaluated a software solution that, in our opinion, was as simple and complete as possible.'
Results
WoodWing Assets performs well against all of Ivela's criteria. Valentina Bonvini explains some of the many benefits the business is leveraging for improved performance.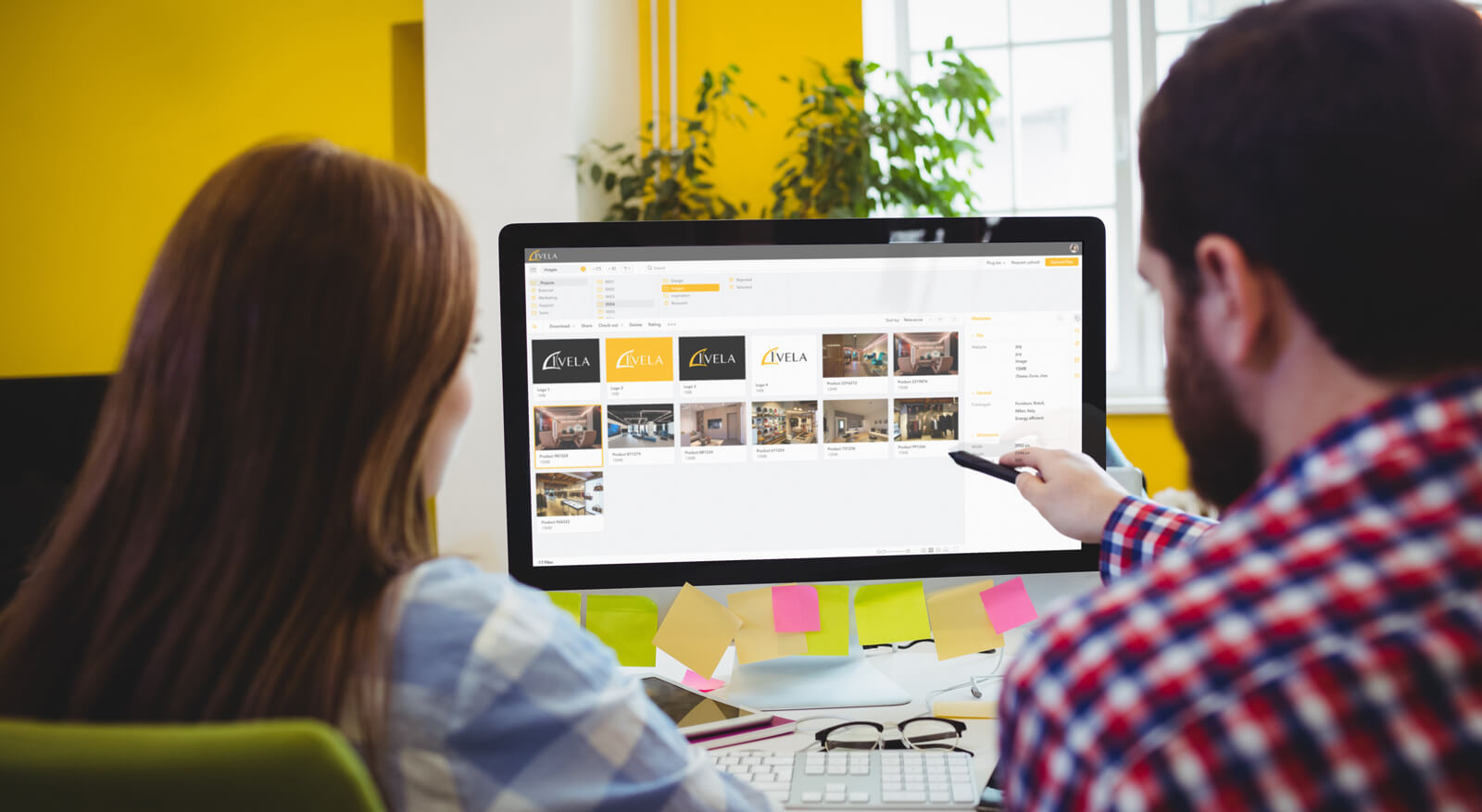 Among the most appreciated features are definitely the storage space, the organizational simplicity, and especially the ease with which it can be linked to our custom PIM.

Valentina Bonvini, Marketing Communication Manager
PIM integration
'The integration of Woodwing Assets with our PIM supports the efficient publication of product information both on websites and in catalogs and brochures typeset with Indesign. It makes all the daily activities of the marketing department easier.'
'The link to our custom PIM has solved as many communication issues as possible while also reducing the error margins related to technical information reported on product sites.'
Improved digital asset discoverability
'The introduction of WoodWing Assets has made it possible to significantly streamline the process of identifying assets dedicated to each need and project.'
'The ability to have a single reference for information retrieval has been of paramount importance in streamlining processes while avoiding waste of time and energy.'
'To date, we can find information more easily for both internal and external stakeholders. The ease with which they can be sent has been a further step forward in the almost extemporaneous processing of requests.'
Easy sharing of digital assets
'The generation of [sharing] links for posting material is one of the levers that allowed us to sponsor it at the time of selection. This enabled us to solve many problems in sending even very data-intensive material.'
Single source of truth
'The real plus is having a single tool to refer to. For each inquiry, information, research, etc, we always know who to turn to. From our point of view, it has been crucial in implementing certain processes and generating procedures to simplify the passage of information internally and externally. That is why we feel we would recommend such a tool to anyone, depending on their business needs.'
Faster access to assets for higher operational efficiency
Automated catalog production, saving a week per month of design time
Improved collaboration and distribution of assets to partners
Single source of truth for all departments and colleagues
Enhanced ability to archive and retrieve assets
Better internal and external communication. Discuss your challenges with one of our experts
Looking for a game-changing solution? Reach out to our sales team today and unlock your potential!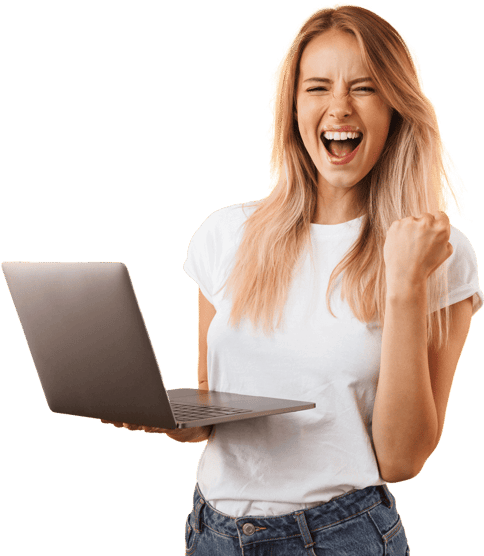 "Among the most appreciated features are the storage space, the simplicity, and the ease with which it can be linked to our custom PIM"
Valentina Bonvini
Marketing Communication Manager

We help you to take charge of your content with our world-class content and information management solutions.
Unlock your potential
Why WoodWing
Enterprise Information Management
Unlock your potential
Content Orchestration
Solutions
Content Creation
Digital Asset Management
Multichannel Publishing
Document Management
Information Management
Knowledge Management
Process Management
Quality Management
Products
WoodWing Studio
WoodWing Assets
WoodWing Swivle
WoodWing Scienta
WoodWing Xtendis
WoodWing Connect
WoodWing Smart Styles
Company
Contact
Partners
Become a partner
Careers
Learning Center
© 2023 WoodWing
Privacy & Cookies
Terms & Conditions
Security