Multichannel Publishing
6 Minutes of reading
Success Story -
Luzerner Zeitung
How the Swiss newspaper Luzerner Zeitung efficiently creates its six editions.
Results
Faster access to assets for higher operational efficiency
Automated catalog production, saving a week per month of design time
Improved collaboration and distribution of assets to partners
Partner: a&f systems
Used Product(s)
WoodWing Studio

Got any questions?
I'm here to help
About the customer
The Swiss daily newspaper Luzerner Zeitung is the leading journalistic voice of Central Switzerland and is highly regarded in the entire country. It focuses on regional, national and worldwide topics in politics, culture, business, finance, sports and lifestyle. Luzerner Zeitung is published in one main and five regional editions. Each regional edition comes with a national part and regional content, each with its own cover page. Every day, about 80 editorial pages are created with up to 250 images, reaching about 270,000 readers in Central Switzerland. The newspaper is available also on the Web, on the iPad, the iPhone, and as ePaper.


A highly available and future-proof publishing system for the production of newspapers and magazines is our stable basis for successful multi-channel and multi-platform production.

Anton Nussbaumer, Production and Engineering Manager
Challenges
The strong regional approach results in complex processes. The regional offices are free to choose topics within their section, which greatly adds to workflow complexity. The Luzerner Zeitung was being produced with an outdated newspaper system. This old system had reached its limits and could not be adapted to modern publication forms. In addition, there was an increasing need to coordinate the regional offices and advertising services more efficiently, and to optimize the prepress process.
Evaluation
The publisher decided to implement a new production environment, in order to lift the editorial technology up to cutting-edge standards. The publisher spent four months on the specification, devising elaborate requirements for the new editorial system. Key aspects were optimal flexibility, open architecture and the use of open standards, high availability and comprehensive editorial process management. Special emphasis was put on the future readiness and sustainability of the system. The publisher evaluated four systems including WoodWing Studio (former WoodWing Enterprise), which finally came out on top.
Multiple content sources can be searched directly from within WoodWing Studio and published across all media channels, without switching applications.

Erich Hunkeler, Project Manager at a&f systems ag
Implementation / Integration
The new environment was introduced gradually. The implementation was executed by WoodWing's partner in Switzerland, a&f systems ag. Everything went well without any deadline issues.
WoodWing Studio serves as the central workflow cockpit in which all steps can be carried out. It is tightly integrated with the planning and production solution of DIG, which automatically stores the pages in Studio according to the planning. And also advertisement pages are automatically included in the page planning. For story planning, the editors use the Web-based platform Desknet, which has been integrated with Studio, and lastly, press releases from news agencies stream directly into Studio.
On the output side, WoodWing Studio is connected to fidion, the web CMS used by Luzerner Zeitung – content can be published comfortably and efficiently on the paper's Web site. Integrated into the overall workflow, Pixometry (formerly Elpical's Claro) manages the image workflow.
Results & benefits
Today the system runs in three instances and comprises 150 internal seats.
There are also about 50 external seats in regional offices using InCopy or the Web editor to access the central system.
The Luzerner Zeitung now reaches unprecedented levels of automation and production reliability.
Planning and production of all titles can be managed centrally and transparently. Discuss your challenges with one of our experts
Looking for a game-changing solution? Reach out to our sales team today and unlock your potential!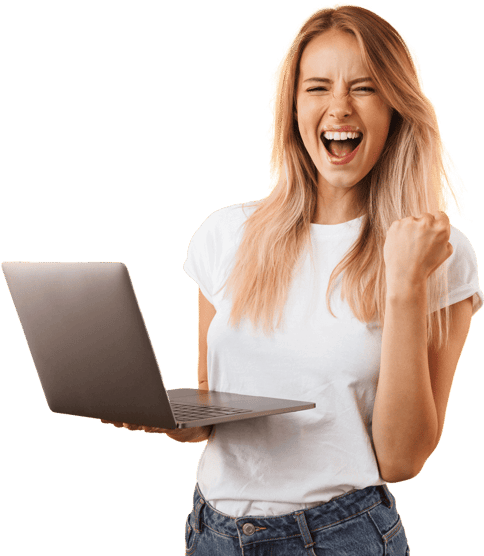 "Among the most appreciated features are the storage space, the simplicity, and the ease with which it can be linked to our custom PIM"
Valentina Bonvini
Marketing Communication Manager

We help you to take charge of your content with our world-class content and information management solutions.
Unlock your potential
Why WoodWing
Enterprise Information Management
Unlock your potential
Content Orchestration
Solutions
Content Creation
Digital Asset Management
Multichannel Publishing
Document Management
Information Management
Knowledge Management
Process Management
Quality Management
Products
WoodWing Studio
WoodWing Assets
WoodWing Swivle
WoodWing Scienta
WoodWing Xtendis
WoodWing Connect
WoodWing Smart Styles
Company
Contact
Partners
Become a partner
Careers
Learning Center
© 2023 WoodWing
Privacy & Cookies
Terms & Conditions
Security