Multichannel Publishing
6 Minutes of reading
Success Story - NTvG
How medical journal NTvG leverages structured content with WoodWing Studio.
Results
Long-term production costs reduced by redundancy of external parties
Medical articles in Word are automatically turned into digital articles
NTvG has full control of their design- and production process
Freedom to publish content to different channels at any time
Overall improvement of internal communication, planning and efficienc
Partner: Qonqord
Used Product(s)
WoodWing Studio

Got any questions?
I'm here to help
About the customer
Nederlands Tijdschrift voor Geneeskunde (NTvG) is the Dutch national journal for medicine, which publishes scientific research articles. Since its first issue in 1857, the journal has been published every week without fail. The NTvG is produced by a fully independent and non-profit organization existing of doctors called the 'Union NTvG'. The NTvG now offers a weekly print journal, a website and an online newsletter.
The weekly print issue of NTvG has over 17,000 subscribers, the website has almost 300,000 unique visitors per month, and the weekly newsletter is sent to over 12,000 subscribers.
Challenge
Like many publishers, NTvG traditionally focused on complete print issues first. Around eight to ten years ago this changed, when NTvG decided to make the shift from being a print-first organization to an online-first organization.
The process was lengthy due to the fact that the external contributors – medical experts – were delivering content in the form of Word doc files via Editorial Manager, a de facto system for manuscript submission for scholarly journals, books and other publications. To transfer these articles from the Word docs to the NTvG journals, two external companies had to be involved in styling, tagging and converting the Word content into a channel-neutral XML format.
Only then, this XML content could be used to publish the articles onto NTvG's Drupal website, and to start the actual print content production in Adobe InDesign. The process was labor-intensive and production could not be managed centrally. Also, due to an outdated setup, it was not possible to extend the XML styling.
To be able to publish and repurpose content across multiple channels easily, NTvG clearly needed a tool that would automate the process of ingesting Word content, and at the same time provide ultimate flexibility in publishing that content to print and digital channels.
Nowadays differentiation of your communication channels is crucial to reach your target group. WoodWing Studio (former Enterprise Aurora) made this process ten times easier.



Marcel Adriaanse, Projectmanager at NTvG
Evaluation
NTvG had already been introduced to WoodWing solutions through an external design party and started to talk to Qonqord, implementation partner of WoodWing. The need for a workflow-enhancing solution was evident, so a few different systems were compared. It was Enterprise Aurora's flexibility, scalability and seamless integration with Adobe InDesign that convinced NTvG. Along with Qonqord's tailored approach, enthusiasm and long-term vision, NTvG was confident in their choice of WoodWing Studio and started implementation.Implementation
The implementation process started in November 2017 when Qonqord provided NTvG with a proof of concept. Based on the proof of concept, Qonqord helped NTvG to implement WoodWing Studio with all of their desired integrations. NTvG chose to use Studio in a private cloud setup, which means that IT support can be outsourced to Qonqord. NTvG also directly benefits from any updates or innovations that Qonqord implements, without having to actively purchase and install these updates themselves.
There were various aspects that needed to be considered for implementation. One being how to convert Word content from the Editorial Manager into a structured digital article automatically. This hurdle was overcome by developing Word templates for content creators to use and have WoodWing Studio automatically convert the Word files into structured digital articles. These digital articles contain many components that make up the story – title, body, images, literature lists and so on – and can easily be published to any offline or online channel at the click of a button.
For the print issues, NTvG's design team and Qonqord joined forces to develop and implement a number of new InDesign templates with different layouts, depending on the type of content or story to be published. The overhaul of the workflow offered a perfect opportunity to implement a completely new design too.
WoodWing Studio went live with NTvG in April 2018. Adriaanse, who was in charge of the implementation process at NTvG, described it as an "intense, but smooth process".
The biggest challenge during the implementation process was how to continue to publish NTvG's weekly print journal, while completely overhauling the existing workflow.

Jeroen Goemans, CEO at Qonqord
Results
Prior to the implementation of WoodWing Studio, the production workflows required a lot of manual work and involved multiple external parties. It was a challenge to stick to the deadline of publishing one print issue per week meanwhile ensuring a continuous flow of digital content. Now NTvG can now meet the production deadline with ease and publish digital articles to multiple channels on the fly.
The implementation of WoodWing Studio has largely automated the previously lengthy and inefficient process. In a snap, Word files are ingested and converted into digital articles in the Studio editor, taking costly external parties out of the equation.
After a quick content review, NTvG can directly publish a digital article onto its Drupal website, keeping their readers engaged on a daily basis. Having the article in a structured digital format allows them to also publish to other digital channels, such as PubMed, increasing their digital audience reach.
Working with an article-based approach enables NTvG to make a selection from the available digital articles and convert them onto a print layout. NTvG can 'pour' the article into the relevant InDesign template. Because the article's content is structured, each piece has its own place on the layout. This way, about 80-90% of the layout process has been automated. The main manual task now is to tweak and beautify the resulting layout, placing images or adding infographics if required.
WoodWing Studio enables all people involved in the production process to access the tools they need to create on- and offline content. It also offers the means for internal communication and planning, and the entire production process is managed and overseen.
The design team can develop additional creative templates and lay-outs, while the production team can focus on quality control. This has improved the collaboration between the editing and design teams drastically.
Within less than a year, the old workflow has been completely overhauled, and NTvG has been able to say goodbye to most external parties that were involved in production. As a result, production times have been cut down drastically and considerable long-term cost savings are realized. Altogether, around eight to ten people work with WoodWing Studio at NTvG and the reactions are all very positive.
The interface is incredibly user-friendly, so all of our team members get along with the new system very well. WoodWing Studio has had a positive effect on communication between different departments; everything comes together in an organized and structured, mostly automated workflow.

Marcel Adriaanse, Projectmanager at NTvG
This incredible increase of efficiency also enables NTvG to look into new opportunities and extend their audience reach. Although it might not seem obvious for a medical publication, their next target is to expand on social media. With structured content at the core of NTvG's process, new products and additional digital channels can easily be explored and added.
Results & benefits
Long-term production costs reduced by redundancy of external parties
Medical articles in Word are automatically turned into digital articles
NTvG has full control of their design- and production process
Freedom to publish content to different channels at any time
Overall improvement of internal communication, planning and efficiency Discuss your challenges with one of our experts
Looking for a game-changing solution? Reach out to our sales team today and unlock your potential!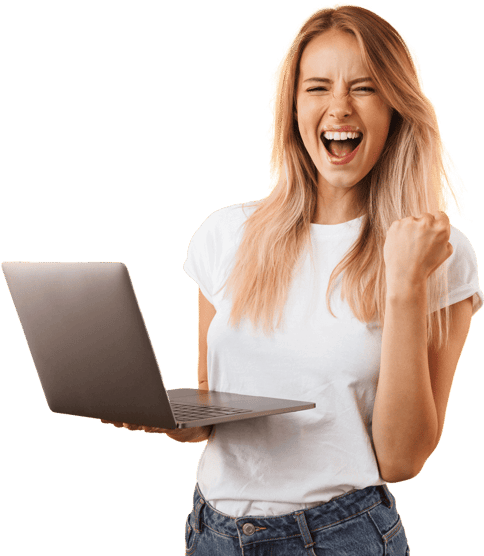 "Among the most appreciated features are the storage space, the simplicity, and the ease with which it can be linked to our custom PIM"
Valentina Bonvini
Marketing Communication Manager

We help you to take charge of your content with our world-class content and information management solutions.
Unlock your potential
Why WoodWing
Enterprise Information Management
Unlock your potential
Content Orchestration
Solutions
Content Creation
Digital Asset Management
Multichannel Publishing
Document Management
Information Management
Knowledge Management
Process Management
Quality Management
Products
WoodWing Studio
WoodWing Assets
WoodWing Swivle
WoodWing Scienta
WoodWing Xtendis
WoodWing Connect
WoodWing Smart Styles
Company
Contact
Partners
Become a partner
Careers
Learning Center
© 2023 WoodWing
Privacy & Cookies
Terms & Conditions
Security