Digital Asset Management
Multichannel Publishing
6 Minutes of reading
Success Story - Yamaha
How Yamaha Motor Europe optimized its content creation workflows.
Results
Significantly reduced time to market
Full control of distribution of mission-critical assets
Easy sharing of content in a self-service approach


Partner: Qonqord
Used Product(s)
WoodWing Assets
WoodWing Studio

Got any questions?
I'm here to help
About the customer
Founded in 1968, Yamaha Motor Europe N.V. (YME) is the regional headquarters of the Yamaha Motor Company in Europe. YME markets motorcycles and scooters, marine outboard engines, water vehicles, 4-wheel all terrain vehicles (ATVs), and more in Europe. YME is responsible for the visibility of Yamaha in Europe and provides marketing support for 3,000 distributors and dealers in 26 countries.
WoodWing has rescued us - before the most important motorcycle show in Europe, the system has ensured the embargo on press images of the new models. Using the old system, we would never have made it.

Marketing and Communications Manager at Yamaha Motor Europe
Challenges
The Yamaha team was managing the production of brochures and promotional material for 26 languages and multiple products, with a large number of stakeholders; product managers, distributors, dealers, design agencies, photographers, copywriters, translation agencies, and printers. In addition, they had a number of sensitive assets of new products that could not be made public, and their photos, design, copy, and other collaterals were stored or worked on in different, unconnected systems. This led to lost time in finding assets and creating content.
Evaluation and implementation
Working together, YME and Qonqord ran a detailed analysis of the interest groups, working methods, and marketing materials involved in its content processes. Based on this, Qonqord designed an integrated solution that included:
WoodWing Assets (formerly known as Elvis) - WoodWing's digital asset management product, and WoodWing Studio, (formerly known as Enterprise) - WoodWing's workflow management product.
A page planning module.
A content exchange module.
EasyCatalog Server for pagination.
In addition, integrations with two key solutions used by YME also helped the organization take another step towards orchestrating their content:
InRiver PIM: The solution is integrated with the InRiver PIM system, in which multilingual product content is managed. This integration means that users of the WoodWing editorial system have access to all the content they need for both online and offline channels.
Adobe InDesign: With Adobe InDesign automation, the brochures are created automatically, and previews are shown in the web browser. If changes in the layout are required, they can be requested from the designer and approved by the marketing team via the workflow in WoodWing Studio.
Brands like Yamaha are always consistent with their messages across channels. Qonqord and WoodWing can help streamline and speed up the content creation process, giving internal and external teams more time to focus on creating amazing localized content.

Ronald Leusink, Commercial Director at Qonqord
Results & benefits
Within the system designed and assembled by Qonqord, YME users work in a single, central environment in WoodWing Studio, where they know exactly what is expected from them and when, based on their role and workflow. Via the platform, YME arranges the automatic production of 26 different language versions of the brochures. These are sent via the workflow to over 3,000 distributors, who are able to:
Adjust copy and images online.
Choose pre-selected images per page based on the online editor.
Automatically send to head office for approval, or otherwise, of the 'localized brochures.'
WoodWing Assets significantly improved collaboration both internally as well as with creative agencies. From shooting to final use, the metadata now travels with the image files, enabling the team to find all pictures immediately, and the system ensures 24/7 availability of press materials for PR agencies across Europe.
Just a month after the launch of the system, the team was able to provide all images across Europe exactly at the specified embargo time for EICMA - the world's most important trade fair for two-wheel vehicles - with the last images came in from photographers just one hour before deadline. Discuss your challenges with one of our experts
Looking for a game-changing solution? Reach out to our sales team today and unlock your potential!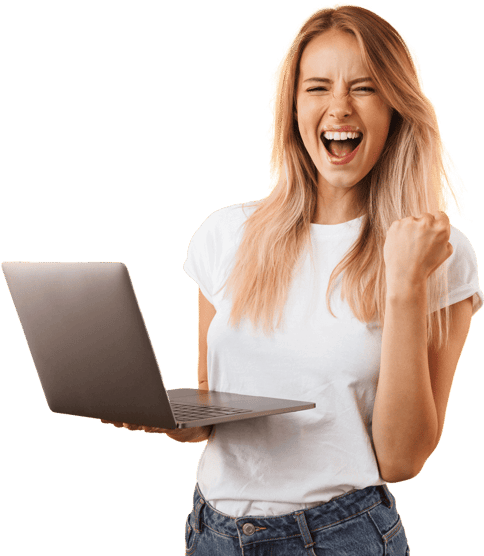 "Among the most appreciated features are the storage space, the simplicity, and the ease with which it can be linked to our custom PIM"
Valentina Bonvini
Marketing Communication Manager

We help you to take charge of your content with our world-class content and information management solutions.
Unlock your potential
Why WoodWing
Enterprise Information Management
Unlock your potential
Content Orchestration
Solutions
Content Creation
Digital Asset Management
Multichannel Publishing
Document Management
Information Management
Knowledge Management
Process Management
Quality Management
Products
WoodWing Studio
WoodWing Assets
WoodWing Swivle
WoodWing Scienta
WoodWing Xtendis
WoodWing Connect
WoodWing Smart Styles
Company
Contact
Partners
Become a partner
Careers
Learning Center
© 2023 WoodWing
Privacy & Cookies
Terms & Conditions
Security