WOODWING CLOUD
Your creative workflows in
the cloud
Experience stress-free cloud hosting, software maintenance, regular upgrades, expert support, and unlimited scalability.
Contact us
The sky's the limit with
WoodWing Cloud
WoodWing Cloud is the cloud-hosted home of WoodWing Assets and WoodWing Studio. It's the easiest way to deploy WoodWing software.

We know in-house IT teams are overstretched and under-resourced for the growing demands of their time. This means your software priorities might have to wait…

Instead of installing on-premise or hosting your WoodWing solutions in-house, choose WoodWing Cloud and let us look after everything from hosting to system maintenance and security.
Online hosting:

Scalable cloud storage

24/7 support

Done-for-you system maintenance

Regular system updates

On-premise installation:

Storage limitations

Waiting for in-house support

Managing maintenance in-house

Missing updates
Fly further
and faster with WoodWing Cloud
Scalability
An infinitely scalable solution to meet your growing needs.
Lower IT costs
Accelerated launch and lower costs for new IT initiatives.
Software updates
Regular updates to the latest version of WoodWing software.
Expertise
A secure environment managed by experts (AWS partnership).
Access anywhere
Online access optimized for the new world of remote work.
Security
Protection against ransomware, downtime, and data leaks.
Backups
Automated backups and data recovery for complete peace of mind.
Support
24/7 access to fully managed support should anything go wrong.
Faster functionality
Your in-house IT team is overstretched, so development requests can take time. With WoodWing Cloud, you're always our top priority, meaning you can add new functionality fast.
Software development to suit your timeframe and terms
Accelerate new functionality with dedicated account support
No more delays waiting for in-house IT teams
Complete peace of mind
Your cloud environment is secure by design thanks to our AWS partnership. Plus regular backups and disaster recovery mean your data is safer than ever.
A secure environment managed by AWS
Protection against ransomware, downtime, and data leaks
Automated backups and data recovery
Flexible and futureproof
You need agility to cope with changing demand and more flexible work. Scale up and down as your needs change. More storage? Fewer seats? It's easier to manage.
Fully remote access for a global workforce and productivity anywhere
Only pay for the users you need - add and remove seats as your business flexes
Storage according to your needs - instant access, unlimited scalability
Home to WoodWing's flagship solutions
WoodWing Assets
Our digital asset management solution creates a 'single source of truth' for images, audio, video and more, making it easier for teams to find, share and use valuable assets in your creative projects. (Note: WoodWing Assets was formerly known as Elvis DAM.)
Learn more about WoodWing Assets
WoodWing Studio
Our editorial workflow solution empowers publishers, content agencies, and marketing teams of all sizes to create and publish content for digital and print channels. Integrates seamlessly with Adobe InDesign, InCopy and more. (Note: WoodWing Studio was formerly known as Enterprise Aurora.)
Learn more about WoodWing Studio Take your technology higher with WoodWing Cloud
Stress-free cloud hosting, software maintenance, regular upgrades, support, and unlimited scalability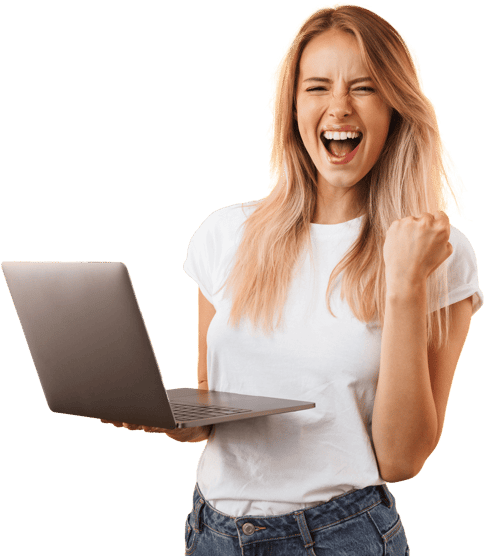 "Imperdiet auctor varius ipsum eros fermentum amet cras."
Yani Björkholm
Product expert at ChannelEngine
LEARN MORE
Keep exploring
Keep up the momentum and delve into expert insights, hot topics and the latest trends in our learning center.
More insights
What is Enterprise Content Management and why does it matter?
Contents of this article: Introducing Enterprise Content Management Content: What does the C in ECM...
November 29, 2023
How to master your digital content with DAM (webinar recap)
DAM technology, when used well, allows you to:
November 23, 2023

We help you to take charge of your content with our world-class content and information management solutions.
Unlock your potential
Why WoodWing
Enterprise Information Management
Unlock your potential
Content Orchestration
Solutions
Content Creation
Digital Asset Management
Multichannel Publishing
Document Management
Information Management
Knowledge Management
Process Management
Quality Management
Products
WoodWing Studio
WoodWing Assets
WoodWing Swivle
WoodWing Scienta
WoodWing Xtendis
WoodWing Connect
WoodWing Smart Styles
Company
Contact
Partners
Become a partner
Careers
Learning Center
© 2023 WoodWing
Privacy & Cookies
Terms & Conditions
Security