Curious about Part 1 of this series? Here you go!
The tools
We've been testing the functionality of the three key players in image-recognition AI - Google Vision, Amazon Image Rekognition and Clarifai.
Each tool has its own merits and provides different sources of data that can enhance the usability of your DAM. AI and WoodWing Assets were practically built for each other - not only were these integrations simple, but they've also been incredibly effective very quickly. See it for yourself in the demo below.
The key features
Object Recognition
This is the core functionality that Image Recognition AI provides DAM users. As you see in the video, we upload files within WoodWing Assets and the API automatically includes the metadata in the returned assets within Assets.
At this point, it's always important to validate the metadata - and build on it with additional information your users might need. From here users can either search or filter by the tags you approve - providing multiple options to find exactly what they're looking for. This could save thousands of hours (and a lot of frustration) for DAM administrators everywhere!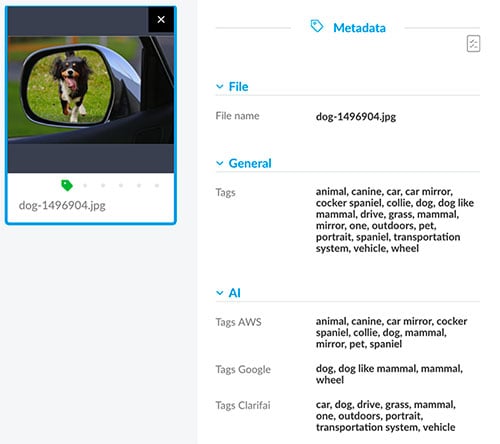 Clarifai has consistently delivered the richest, most varied metadata throughout testing, but the other tools are catching up quickly.
In our demo, we've created specific fields for the different tools so you can see what each provides. You see already that there is a big difference between the type of metadata that is retrieved so when evaluating the different tools, it's important to relate this back to your requirements checklist.
Image searching
Imagine you've come across the perfect image you need online and you need to find something similar in your own database. Simply drag and drop that image to the plugin search function and WoodWing Assets will automatically deliver a bank of images with the same tags. The image you searched with will not even added to Assets, meaning you keep a clean database of your own assets.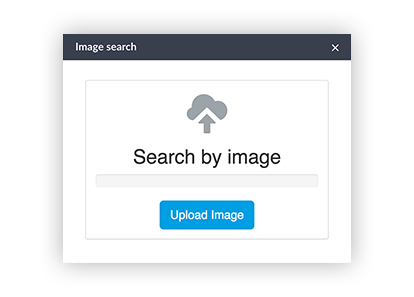 Facial analysis
Here, we can filter by characteristics like mustaches to find the exact image we need.
If your image library features a lot of people, being able to break it down by searching for things like emotion, or personal characteristics can save significant amounts of time.
Amazon shines in this area, and with a simple integration within WoodWing Assets, it's easy to keep this metadata as a separate field. By doing this it makes it very easy to refine searches by filtering, as you might with taxonomies.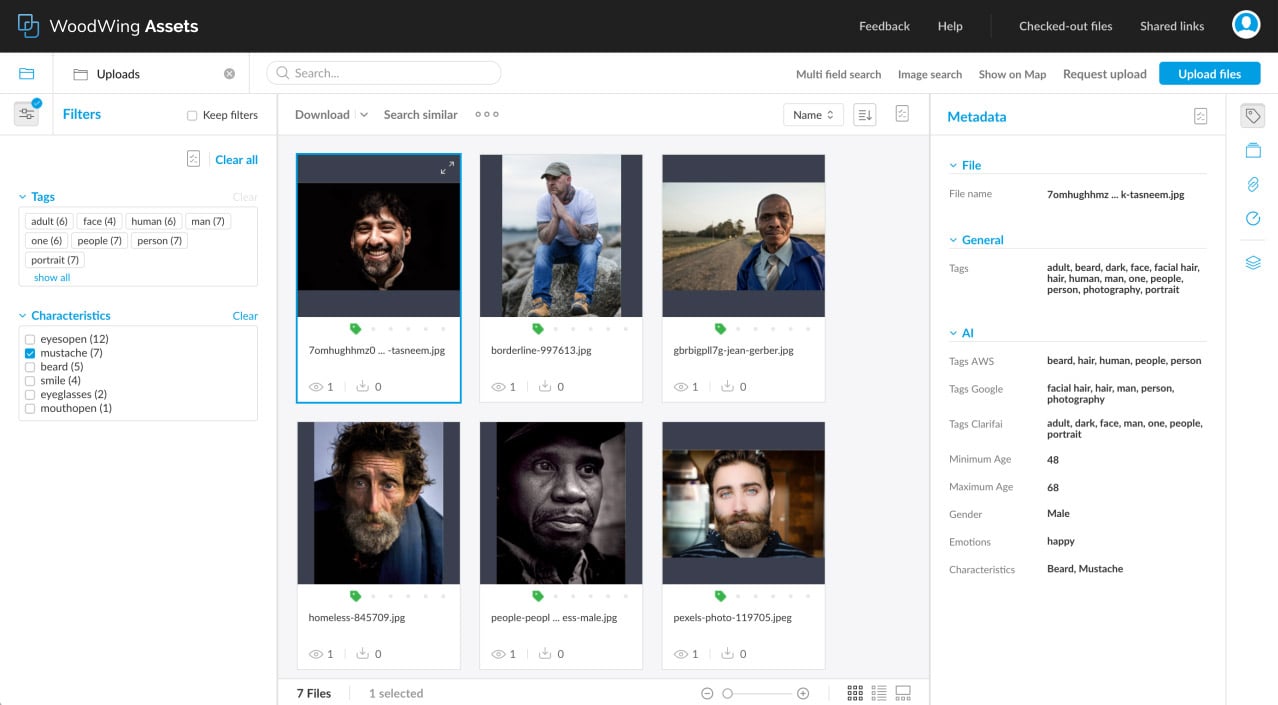 Geo-searching landmarks
Today's AI software is powerful enough to identify major landmarks - and Google Vision will even append this with their exact coordinates. The benefits of this are twofold:
1. Users can search for the landmark by name without administrators having to manually add it
2. The asset can automatically be added to the Maps integration that already exists as standard within Assets' sample plugins.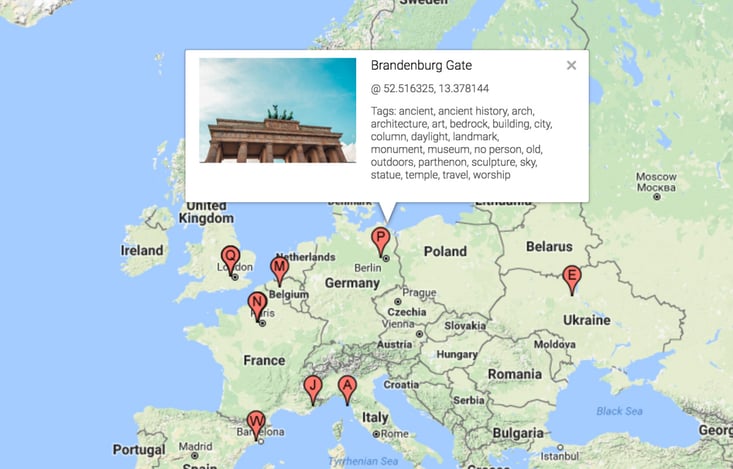 Search similar
In a similar way to the image-search feature, if you've already found a great image within Elvis but need more options, you can just right-click and search similar by installing a simple plugin. The extensive tags provided by AI will help ensure users return the greatest volume of relevant results.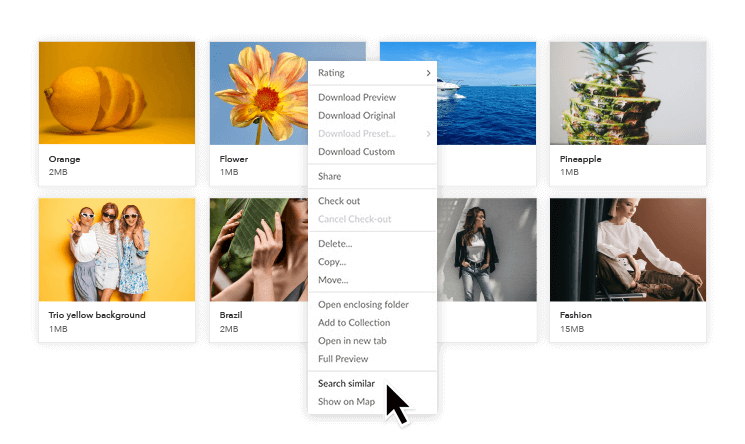 Image recognition and WoodWing Assets
These are just some of our favorite ways that AI may enhance DAM usability, but there will be plenty more to come as the technology evolves. Assets is evolving just as quickly, and these integrations will be publicly available very soon.
Ready to take your content to the next level?
Let's talk about what Woodwing can do for you. Contact us