EFFICIENTLY DELIVER WHAT YOUR CUSTOMER EXPECTS. NO EXCEPTION
Quality management
Plan, organize, control and improve all aspects that affect the quality of your products and services.
Get in touch
High customer satisfaction
Offer your customers products and services of a consistently high quality. That way, they will be happy to come back to you and to recommend you to others.
Certain to be compliant
Quality management is about staying in control of the quality of processes and products. But also about compliancy with rules, standards and (industry) regulations.
Proactive risk management
Boost the reliability and safety of your offer. Identify and manage the risks that might affect the quality of your products and services.
We've collaborated with companies small, large and global
Insight into quality
Quality is not a destination, it can always be improved. Even the smallest change can make a difference, catalyzing commitment and innovation.
Inefficiency and waste
Standardized processes and continuous improvement. They eliminate inefficient workflows, double work, delays and waste of time, material and money.
Defective products and mediocre services
Quality management and controls stop unnecessary errors and defects. Investing in quality, innovation and customer focus pays off double and then some.
Missed opportunities
Working systematically on improving quality means that you discover potential problems in time, are able to exploit trends, and are mindful of improvements. It is the driving force behind any forward-looking company.
Frequently Asked Questions about quality management
Learn more about quality management
What is quality management?
Quality management is a systematic approach aimed at planning, controlling, and improving the quality of products, processes, and services within an organization. It encompasses all activities, processes, and procedures designed to meet customer expectations, ensure regulatory compliance, and strive for continuous improvement.
What benefits does quality management offer my organization?
Customer satisfaction - Quality management enables organizations to deliver products, processes, and services that meet customer expectations. This leads to higher customer satisfaction, loyalty, and positive word-of-mouth referrals.
Improved product quality - By implementing quality management practices, organizations can increase the consistency and reliability of their products. This results in fewer defects, recalls, and complaints, and enhances brand value and reputation.
Better supplier relationships - Quality management also takes into account supplier performance. By collaborating with high-quality suppliers and assessing them based on quality standards, organizations can improve the quality of acquired materials and services.
Compliance with regulations and standards - Quality management helps organizations comply with regulations and standards related to quality and safety. This can lead to certifications that enhance customer and stakeholder confidence and provide new business opportunities.
Continuous improvement process - Quality management fosters a culture of continuous improvement within the organization. By regularly evaluating performance, addressing issues, and optimizing processes, organizations can enhance their competitiveness and adapt to changing circumstances.
What challenges does a quality management system (QMS) help with?
Poor product quality - A QMS enables organizations to monitor, control, and improve the quality of their products or services. It helps identify bottlenecks, resolve issues, and implement measures to enhance product quality, thereby reducing complaints, returns, and negative feedback.
Operational inefficiency - Quality management focuses on identifying and eliminating waste, errors, and inefficiencies in processes. By implementing standardized procedures, optimizing workflows, and utilizing continuous improvement methods, organizations can improve their operational efficiency and save costs.
Challenging regulatory compliance - Quality management systems are designed to assist organizations in complying with regulations and standards in their industry. Establishing quality standards, following procedures, and documenting and providing evidence, help ensure regulatory compliance and reduce the risks of fines, legal issues, or reputational damage.
Cultural change and employee engagement - Implementing a QMS can lead to a shift in the company culture, emphasizing quality, continuous improvement, and employee engagement. This can address challenges such as lack of awareness, resistance to change, and lack of engagement, fostering a culture of quality and accountability.
What are important functionalities to look for in a quality management system (QMS)?
Document management - A QMS should provide a robust document management system that allows you to create, store, manage, and share documents.
Process management - A QMS should enable you to define, document, and manage your quality processes. It should provide functionalities for creating process descriptions, capturing process steps, assigning responsibilities, monitoring process performance, and identifying process improvements.
Non-conformities and corrective actions - A QMS should have the capability to report non-conformities, create action plans, implement corrective actions, and track progress to resolve issues and prevent recurrence.
Audits and inspections - The QMS should provide the ability to conduct and manage internal audits and inspections. Functionalities such as audit planning, conducting audits, recording findings, tracking corrective actions, and generating audit reports are important.
Integration and scalability - It is important for the QMS to integrate with other systems and software you already use, such as ERP or CRM systems. Additionally, the QMS should be scalable and able to accommodate the growing needs of your organization.
Powerful quality management solution
Our quality management solution simplifies complex processes and situations
WoodWing Scienta
Knowledge management platform for regulated industries that makes compliance, knowledge sharing and collaboration easier.
Learn more
WoodWing Scienta
Knowledge management platform for regulated industries that makes compliance, knowledge sharing and collaboration easier.
Learn more
Success Stories
Cambridge Weight Plan
Quality management
How Cambridge Weight Plan boosts engagement among its employees and self-employed individuals
Curess
Quality management
How Curess integrates their work processes into Scienta.
Barentskrans
Quality management
An accessible intranet for BarentsKrans






100 + stories of happy customers Discuss your challenges with one or our experts
Looking for a game-changing solution? Reach out to our sales team today and unlock your potential!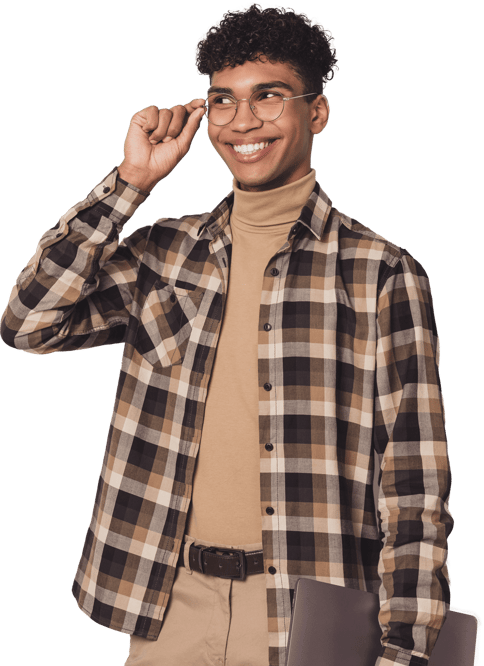 "Imperdiet auctor varius ipsum eros fermentum amet cras."
Yani Björkholm
Product expert at ChannelEngine
RELATED CONTENT
Keep exploring
Keep up the momentum and delve into expert insights, hot topics and the latest trends in our learning center.
​​More insights
Deep dive into what's new: WoodWing product updates
In the dynamic world of content management, staying updated is paramount. That's why we're thrilled...
September 28, 2023
Unleash the hidden power of metadata and taxonomy
The executives in your business have started talking about the need to provide better customer...
July 19, 2023

We help you to take charge of your content with our world-class content and information management solutions.
Unlock your potential
Why WoodWing
Enterprise Information Management
Unlock your potential
Content Orchestration
Solutions
Content Creation
Digital Asset Management
Multichannel Publishing
Document Management
Information Management
Knowledge Management
Process Management
Quality Management
Products
WoodWing Studio
WoodWing Assets
WoodWing Swivle
WoodWing Scienta
WoodWing Xtendis
WoodWing Connect
WoodWing Smart Styles
Company
Contact
Partners
Become a partner
Careers
Learning Center
© 2023 WoodWing
Privacy & Cookies
Terms & Conditions
Security