CREATE, ORGANIZE, ENRICH AND SHARE KNOWLEDGE
Knowledge management
Actively managing knowledge leads to better performance and makes work more fun.
Get in touch
Benefit from the available knowledge
Actively engage with knowledge management and take advantage of all the latest and relevant knowledge in your organization.
Improve efficiency
Applying and enriching the knowledge already available means you can work smarter, minimize repetitive tasks without having to reinvent the wheel over and over again.
Enhanced decision making
Up-to-date, full and accurate information gives you a clear picture of the current situation, trends and potential risks. Based on which you can make better informed-decisions.
We've collaborated with companies small, large and global
Invest in knowledge management
Knowledge management increases the levels of innovation, it makes you work smarter and outpace the competition.
Loss of valuable knowledge
With well-organized knowledge management you won't overlook important information, best practices and expertise ever again. Just as you will preserve valuable knowledge for your company when employees leave.
Duplication of effort and inefficiency
A central knowledge base and active knowledge sharing prevents employees from doing things twice, making the same mistakes and trying to solve identical problems.
Losing ground to the competition
Want to identify opportunities ahead of the competition? Make sure you and your employees have access to up-to-date and relevant information before the competition does.
Frequently Asked Questions about knowledge management
This is how we help you to implement knowledge management in your organization.
What is knowledge management?
Knowledge management is the process of managing, organizing, sharing, and leveraging the knowledge and expertise within an organization with the aim of creating value, improving decision-making, and stimulating innovation. It involves identifying, capturing, storing, sharing, and updating knowledge resources, both in the form of information and human expertise.

The goal of knowledge management is to ensure that the right knowledge is available to the right person at the right time, enabling more effective decision-making, problem-solving, and generation of new ideas. It is not just about collecting knowledge but also about creating a culture that encourages and values knowledge sharing.
What are the benefits of knowledge management for my organization?
Improved decision-making - Knowledge management provides an organization with access to relevant and up-to-date knowledge and expertise. This enables employees to make better-informed decisions based on factual information and experiences. It promotes a data-driven approach to decision-making, leading to better outcomes and reduced risks.
Increased productivity - Knowledge management allows employees to easily access relevant knowledge, best practices, and solutions to common problems. This reduces the time spent searching for information and reinventing the wheel. It enables employees to work more efficiently, increase their productivity, and perform their tasks more effectively.
Boost innovation - Knowledge management creates an environment where new ideas and innovation can emerge. By having access to diverse knowledge sources, employees can gain new insights and perspectives. This stimulates creativity, supports the generation of new ideas, and promotes innovative solutions to challenges and opportunities.
Improved customer service - Knowledge management provides employees with access to relevant and up-to-date knowledge about products, services, and customers. This enables them to effectively address customer inquiries and issues, respond faster and more accurately, and provide better customer service. This leads to higher customer satisfaction and loyalty.


What challenges does a knowledge management system (KMS) help with?
Knowledge loss due to employee turnover - Organizations face the risk of losing knowledge when experienced employees leave the organization, particularly through retirement or transitioning to other roles. A KMS can help capture and share the expertise and knowledge of departing employees, ensuring it remains available to the company's workforce.
Lack of access to or fragmented knowledge - Employees may struggle to access relevant knowledge and expertise within the organization. A KMS provides centralized storage and easy accessibility of knowledge resources, enabling employees to quickly and efficiently find the information they need.
Lack of knowledge sharing and collaboration - An organization may experience a lack of knowledge sharing and collaboration among teams and departments. A KMS encourages and facilitates the exchange of knowledge and experience, promoting collaboration and increasing organizational efficiency.
What are important functionalities to look for in a KMS?
Knowledge storage and organization - The KMS should provide the capability to store knowledge in a structured and organized manner. This includes features like creating categories and tags, and using a consistent metadata structure.
Knowledge sharing and collaboration - The KMS should offer tools for knowledge sharing and collaboration among employees. For example, the ability to add comments and annotations to knowledge files, facilitating discussion forums, sharing knowledge articles within the system, and supporting collaboration features such as co-creation of content.
Search capabilities - The KMS should provide powerful search functionality, enabling employees to quickly and easily find relevant knowledge. Examples of this include an advanced search bar, filters based on categories or tags, and features for automatic suggestions and related search results.
Integration with other systems - It is important for the KMS to integrate with other systems and tools used within the organization, such as intranets, project management tools, CRM systems, chat platforms, etc. This facilitates seamless exchange of information and knowledge between different systems.
Powerful knowledge management solutions
Our knowledge management solutions simplify complex processes and situations
WoodWing Scienta
Platform for efficient knowledge, quality and process management, for industries with strict laws and regulations.
Learn more
WoodWing Scienta
Platform for efficient knowledge, quality and process management, for industries with strict laws and regulations.
Learn more
Success stories
Cambridge Weight Plan
Knowledge management
How Cambridge Weight Plan boosts engagement among its employees and self-employed individuals
Bea zorg
Knowledge management
Encouraging employee participation in quality management: the launch of Scienta at Bea Zorg
Barentskrans
Knowledge management
An accessible intranet for BarentsKrans






100 + stories of happy customers Discuss your challenges with one or our experts
Looking for a game-changing solution? Reach out to our sales team today and unlock your potential!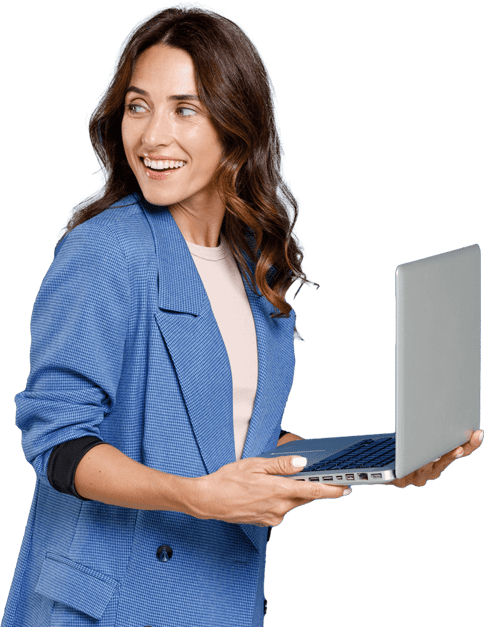 "Imperdiet auctor varius ipsum eros fermentum amet cras."
Yani Björkholm
Product expert at ChannelEngine
RELATED CONTENT
Keep exploring
Keep up the momentum and delve into expert insights, hot topics and the latest trends in our learning center.
​​More insights
Deep dive into what's new: WoodWing product updates
In the dynamic world of content management, staying updated is paramount. That's why we're thrilled...
September 28, 2023
Unleash the hidden power of metadata and taxonomy
The executives in your business have started talking about the need to provide better customer...
July 19, 2023

We help you to take charge of your content with our world-class content and information management solutions.
Unlock your potential
Why WoodWing
Enterprise Information Management
Unlock your potential
Content Orchestration
Solutions
Content Creation
Digital Asset Management
Multichannel Publishing
Document Management
Information Management
Knowledge Management
Process Management
Quality Management
Products
WoodWing Studio
WoodWing Assets
WoodWing Swivle
WoodWing Scienta
WoodWing Xtendis
WoodWing Connect
WoodWing Smart Styles
Company
Contact
Partners
Become a partner
Careers
Learning Center
© 2023 WoodWing
Privacy & Cookies
Terms & Conditions
Security