WOODWING SCIENTA FORMS
Forms: a crucial ingredient of quality management
Forms are essential for standardizing processes, collecting data, identifying opportunities for improvement and adhering to quality standards.
Plan free demo
Start with WoodWing Scienta
The driving force behind quality management
Online registrations, inspections, incidents, deviations and more
Self-created or standard customizable forms make your quality management more efficient, accurate and transparent.
Customize the sequence, dependencies, and follow-up for each form
Adaptable forms allow you to collect, register and follow-up data in a way that fits your company whilst adhering to the legal and regulatory requirements of your industry.
Smart and adjustable workflow
You gather data with a specific objective in mind that can only be achieved with proper follow-up. A smart workflow efficiently directs each form to the appropriate person for proper handling.
Unstructured and inconsistent
Standard forms help you systematically collect, enrich and handle data. Transparent information avoids miscommunication.
Risks and fines for non-compliance
When you collect relevant information in a structured and consistent way, you effortlessly achieve compliance, and have the necessary documents to prove it.
Inefficient, prone to error and outdated
Using digital forms means you and your employees work efficiently, prevent unnecessary errors and have access to up-to-date information needed to do a proper job.
Start with WoodWing Scienta
Get instant free access to all of WoodWing Scienta's features.
Frequently Asked Questions about forms
Everything you need to know about the WoodWing Scienta App. Is your question not listed?
Get in touch
Do the WoodWing Scienta digital forms support different field types, validation rules, and dependencies to ensure data consistency?
Yes, with WoodWing Scienta, users can create forms with various field types, such as text fields, dropdown lists, date fields, numeric fields, and more. Additionally, it provides various validation rules to ensure that entered data meets specific criteria. This includes checking the validity of email addresses, making certain fields mandatory, validating numeric values within a range, and other custom validation rules.

Furthermore, WoodWing Scienta forms also support dependencies between fields. This means that the visibility or availability of certain fields can be influenced by choices made in other fields. This allows you to create forms that dynamically respond to user input, enhancing the user experience.
Can you integrate WoodWing Scienta digital forms with other systems or data sources?
Yes, you can integrate WoodWing Scienta digital forms with other systems or data sources. The platform supports integrations through APIs (Application Programming Interfaces), allowing data from the digital forms to be exchanged with other systems.
How can we ensure that the collected data is stored both secure and confidential?
The data from WoodWing Scienta forms is securely stored and protected through measures such as data encryption, user authentication, and access control. By setting permissions on the form and the data it contains, you can restrict access to individuals and groups, preventing unauthorized access to the data.

Furthermore, it is important for your organization to implement proper user rights management, regular backups, monitoring of system activities, and raising awareness about security risks.
Are the digital forms automatically saved and backed up to prevent data loss?
Yes, WoodWing Scienta ensures automatic storage and backups of digital forms to prevent data loss. The platform utilizes a reliable infrastructure and implements regular backup procedures to ensure that the collected data is securely stored and protected against any potential loss.
Is there any functionality to generate reports and dashboards based on the data gathered?
Yes, the reporting and dashboard functionality of WoodWing Scienta provides you with the ability to analyze the collected data, identify trends, measure performance, and gain valuable insights for your organization. This functionality allows you to generate reports and create dashboards based on the collected data, enabling you to make data-driven decisions and monitor the progress and outcomes of your processes and activities.
Learn more
Does the solution support the use of digital signatures and approval workflows to verify and authorize forms?
Yes, with WoodWing Scienta, you can integrate digital signatures into your forms to ensure the authenticity and validity of the data submitted.

In addition, WoodWing Scienta forms provide functionality for approval workflows, allowing you to define customized approval processes for the submitted forms.

Furthermore, a detailed audit trail is maintained for the approval processes and associated activities. This allows you to track and audit the complete history of approval transactions, including the users involved, dates, and timestamps.
Learn more
Can the digital forms be used on mobile devices, for example, through an app?
Yes, WoodWing Scienta provides a mobile application that enables users to use and interact with the digital forms on their mobile devices, such as smartphones and tablets.
Leer meer over de WoodWing Scienta App
WoodWing Scienta: The digital colleague that knows everything
Do you want your employees and managers to work systematically and motivated on the quality of your products and services? With WoodWing Scienta's modern, user-friendly quality management system, your company can also easily record processes to control and optimize them.
Get your copy
17 pages of quality content Discuss your challenges with one or our experts
Looking for a game-changing solution? Reach out to our sales team today and unlock your potential!
Plan free demo
Start with WoodWing Scienta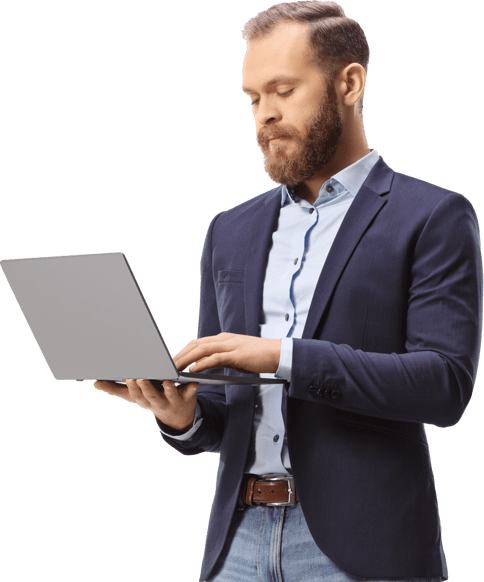 "Imperdiet auctor varius ipsum eros fermentum amet cras."
Yani Björkholm
Product expert at ChannelEngine

We help you to take charge of your content with our world-class content and information management solutions.
Unlock your potential
Why WoodWing
Enterprise Information Management
Unlock your potential
Content Orchestration
Solutions
Content Creation
Digital Asset Management
Multichannel Publishing
Document Management
Information Management
Knowledge Management
Process Management
Quality Management
Products
WoodWing Studio
WoodWing Assets
WoodWing Swivle
WoodWing Scienta
WoodWing Xtendis
WoodWing Connect
WoodWing Smart Styles
Company
Contact
Partners
Become a partner
Careers
Learning Center
© 2023 WoodWing
Privacy & Cookies
Terms & Conditions
Security