Smartimage, a DAM Lite cloud service by Widen, will be ending May 25th, 2018. The news was publicly posted on their blog in early March, without a clear explanation of the reasons behind the decision. Ralph Windsor, a well-known DAM analyst and columnist, shares his thoughts on the matter, backed by some basic ROI calculations — an interesting read if you want to have a better understanding of the economics of the DAM software industry.

The current customers face the tough choice of whether to migrate to Widen's enterprise-scale (and obviously more expensive) DAM solution, or to look for a Smartimage alternative. If you are one of these unfortunate customers, the good news is that there are plenty of similar services that can help you store and share images in the cloud. Think Bynder, Brandfolder, or WoodWing Swivle — to name a few. All of them are affordable, offer a free trial, and have their pros and cons. You can compare them on Capterra.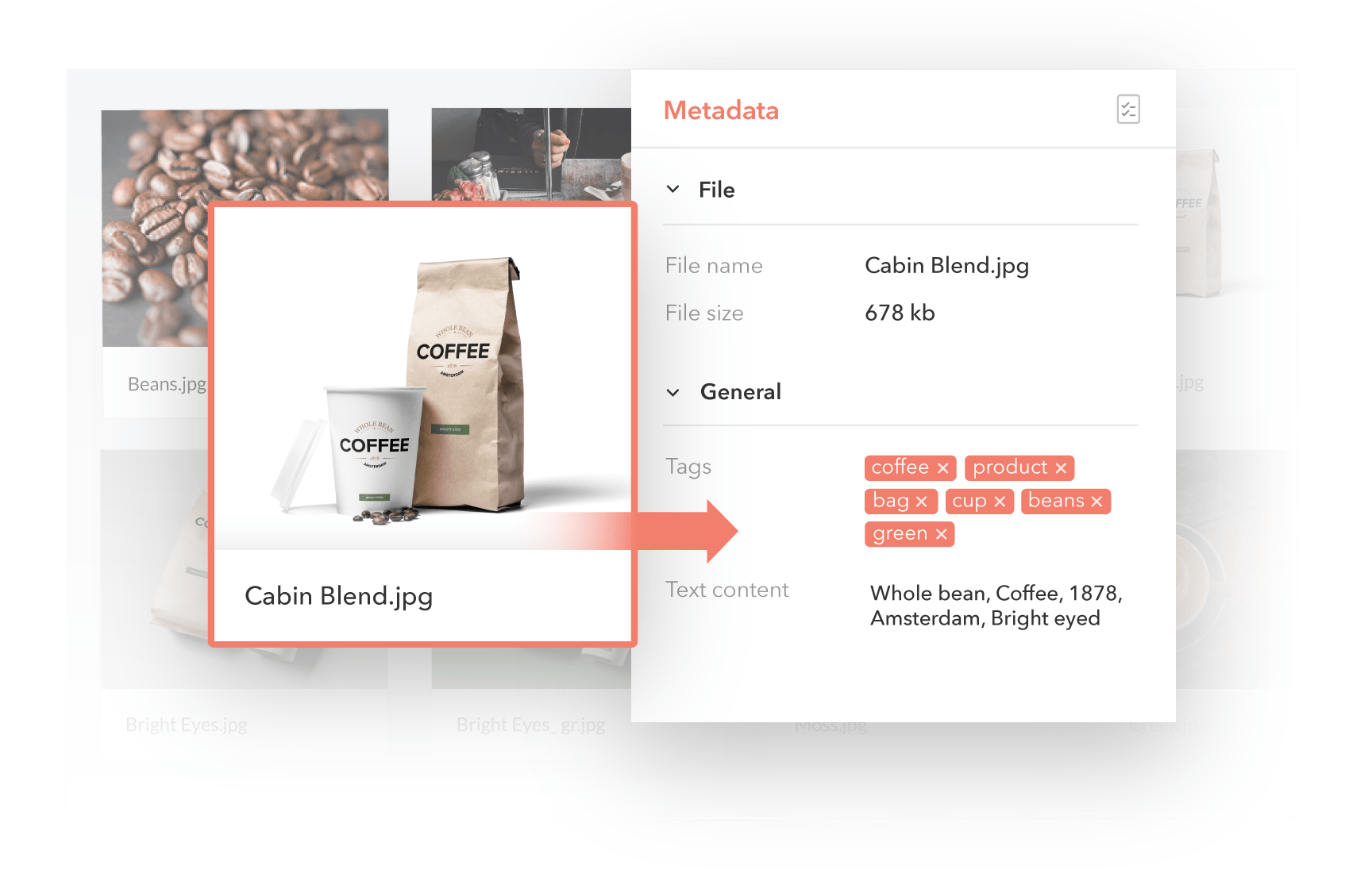 WoodWing Swivle, however, is much more than just a Smartimage alternative. It is a comprehensive, secure and scalable workflow solution for teams that work with high volumes of images. Whether you need a public portal for all your branded assets like logos, photos or marketing collateral, or you are looking for an online tool to handle your internal file management — it can address your needs.
Why Swivle is your go-to alternative to Smartimage
Image meta tagging
Specific focus on digital image management with extensive meta tagging options and handy previews to make image search quick and efficient. Why? Because WoodWing Swivle is built on the legacy of Elvis DAM, an enterprise digital asset management solution by WoodWing that serves the needs of publishing and media companies — experts in visual content.
Friendly interface
An intuitive and beautiful interface that you'll love at first sight. You can grasp all of the options, like user role management, requesting approvals, making comments, as well as searching, uploading, organizing and sharing files in seconds. Watch our 2-minute onboarding video — and you're good to go!
Affordable pricing
Options start from €129 a month for the "Essential" bundle — only for Smartimage customers. You can choose from three bundles — check the pricing options for more information.
Adobe InDesign integration
First-class integration with Adobe InDesign for editing images, photos and other visual files with automated versioning on the go, in the cloud. This helps you to speed up your creative operations and design workflows massively.
Public or private brand portals
You can choose your unique domain name, like yourbrand.swivle.com, apply your own styling and logo, and give public or password-protected access to an unlimited number of anonymous users for no extra fee. Preview a demo portal here.
Trust and impeccable reputation
Prior to its official rebranding in August 2017, WoodWing Swivle was known for over 3 years as Elvis Cloud, a more affordable and nimble version of the enterprise DAM. Customers like l'Oreal, Volac, and many others manage their digital brand assets in the cloud with Swivle. Check out the full customer list with testimonials.
How to migrate from Smartimage to Swivle
We are happy to help you with the migration process at no additional costs! We can import all of your content with metadata in a CSV format.

Still looking for a Smartimage alternative? Talk to our Product Manager about your specific requirements. Drop us a line at team@swivle.com to schedule a consultation today.