The direct-to-consumer publishing opportunity combines print and digital products into a unified portfolio - typically behind a paywall or customer registration.
It's an approach that lets publishers build and deepen relationships with their readers and realize more revenue - by increasing their relevance, improving their value proposition, and strengthening brand loyalty.
Done well, a DTC publishing strategy can increase the overall value of your combined portfolio - both print and digital publishing.
But to successfully transition from print-centric to multichannel publishing, publishers need a more strategic, product development approach to their digital channels.
What is the direct-to-consumer opportunity for publishers?
Until relatively recently, print has been the primary medium for publishers to distribute their content. This meant publishers with access to means of production and distribution have dominated what we read.
Digital publishing has democratized the industry, making it easier for small to medium publishers to create content and reach their audience.
These digital publishers have a direct-to-consumer model, which means there is no intermediary between them and their audience.
And because their audiences engage with them directly via digital channels, they can learn a lot about their readers, and use that insight to improve their offer.
This is the crux of the DTC opportunity. The ability to understand your readers better - and communicate with them directly - so that you can deepen their engagement with your brand.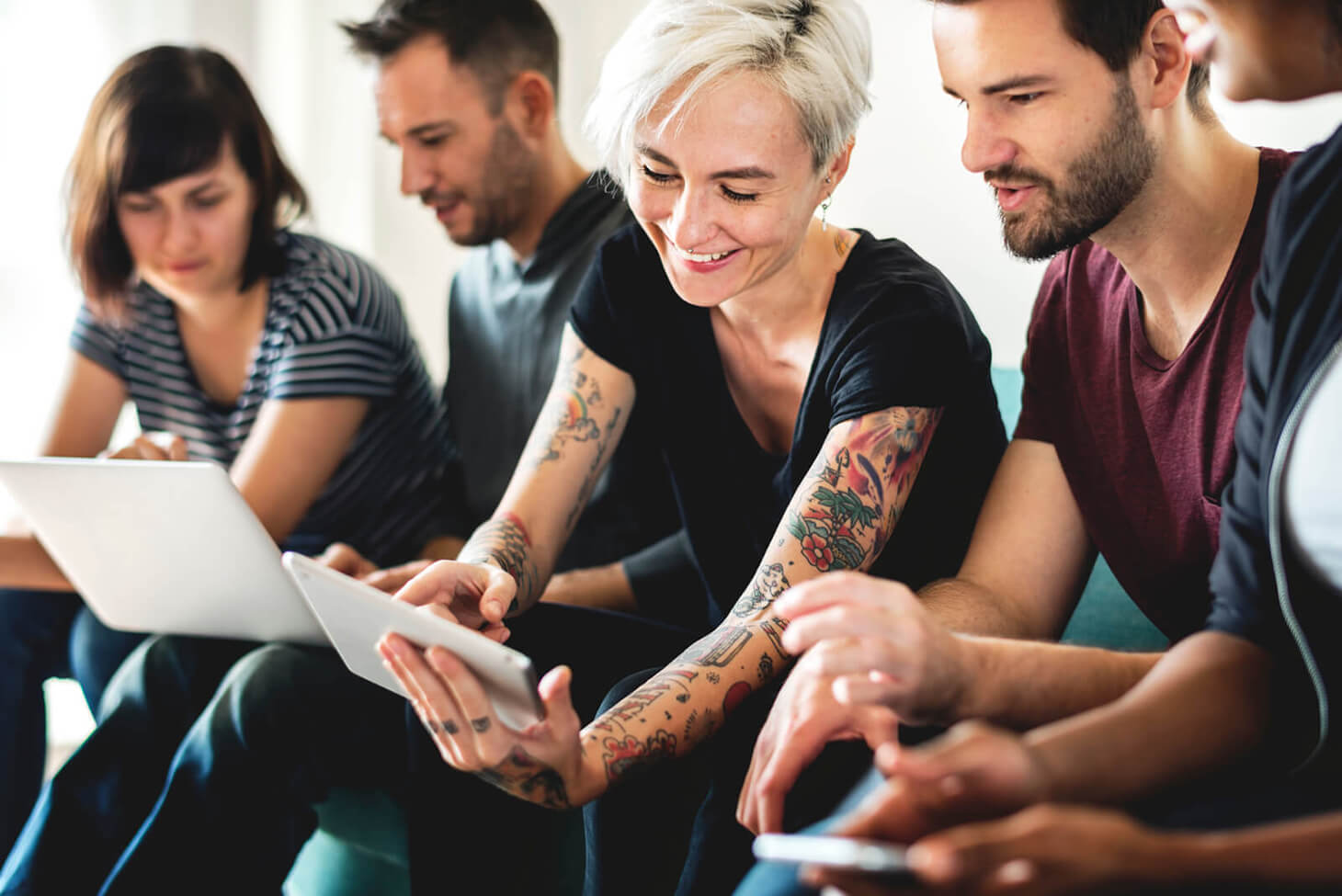 What does DTC publishing look like in practice?
Using granular insights into reading preferences to serve up more relevant content - and make your content a must-have for readers and boost brand loyalty
Using digital functionality - such as in-app push notifications - to promote offers or collect volunteered data - to increase engagement and revenue
Using email or SMS to nudge lapsed readers back to your platform
Using your combined portfolio of products strategically to add extra value for subscribers
Using data insights to develop more attractive and targetted opportunities for advertisers
From distribution channel to digital product
To begin to develop a DTC publishing strategy, publishers need to reframe how they view digital platforms.
Instead of viewing them as a distribution channel for existing content - for example, repurposing content from a print publication for their website - they need to see digital platforms as products in their own right. Products that can add value to their overall portfolio - or even become the leading source of revenue in the business.
'Publishing is an industry of constant evolution,' says Craig Llewelyn-Williams, principal consultant at The App Lab and digital product development expert. 'The strategic agenda now is about maximizing on the direct-to-consumer opportunity - having an integrated portfolio of print and digital products that deliver a premium brand experience and become greater than the sum of their parts.'
Instead of 'publishing' content, publishers need to think in terms of 'selling' content. Thinking of content as a product can help embed a more commercial mindset and pave the way for a product development approach to their portfolio.
Take a product development approach
The three main components for developing a new digital publishing product are technical feasibility, customer desirability, and business viability.
Technical feasibility

- Can our business deliver this new product successfully?

Customer desirability

- What is the customer need? What problem do they have that needs solving? What are they going to exchange? What is the value they're paying for?

Business viability

- Does this initiative make sense commercially?
For many publishers, customer desirability and business viability aren't in doubt. It is technical feasibility that causes opportunities to pass businesses by. To maximize the DTC / multichannel publishing opportunity - as well as other monetization options like syndication - publishers need to leverage the latest technology.
For example:
Multichannel publishing solutions that make channel-neutral content easy to achieve
Digital asset management systems that streamline the entire content lifecycle including content repurposing
Syndication automation platforms that let you resell articles to content-hungry brands
Read more about customer desirability in DTC publishing - how to create value people are willing to pay for.
The DTC development challenge
One of the reasons publishers fail to adopt a DTC publishing strategy is that their production processes aren't geared towards digital or multichannel publishing.
Often, digital channels have been adopted as 'add-ons' to existing print publications rather than fully integrated. This results in new digital processes running alongside legacy print-centric processes. Or additional workflows happening after print production, to edit and adjust print content for digital channels.
This creates a disconnected experience for readers, who expect to be able to access content consistently across every touchpoint and product in your portfolio.
But it also creates inefficiency for publishers. Either through siloed teams duplicating effort (to create the same stories for different channels). Or through repurposing existing content from one channel to another.
To make the most of the direct-to-consumer publishing opportunity, many publishers require a wholesale review of their strategy.
To create a fit-for-purpose DTC publishing strategy, you need to start with where you want to be two to three years from now, and start putting processes, people and technology in place to achieve it.
If you're ready to review your publishing strategy - for greater efficiency, productivity, and profitability - WoodWing can help. Publishers have been drawing on our expertise for more than 20 years - from small independent brands to international enterprise publishers, from every sector, and for every type of content.
They come to us for advice on strategy, technology, process transformation, outsourcing, and more - and our unrivaled market knowledge helps them thrive in a challenging and ever-changing landscape.
Join the hundreds of publishers around the globe partnering with WoodWing for higher quality, faster time-to-market, and rock-solid revenue generation. Book a call back now.
This article is inspired by our ebook about the DTC publishing opportunity for ambitious brands. For everything you need to know about DTC publishing - including tips from our digital publishing experts - download it now.