Project management software can help creative agencies deliver efficiencies for themselves and their clients. But how do you select the right software? And can one product really do it all?
This article explores the benefits for project management software for agencies, explains how to shortlist solutions to demo, and introduces a range of respected solutions for different agency needs.
Why is project management important for creative agencies?
Creative agencies are alchemists that turn time, effort and imagination into gold. They thrive in the sweet spot between creativity and control. That's why creative agency project management software isn't just about GANTT charts and time tracking anymore (though that is an important part of it). It is about:
Working together for more creative and collaborative projects.
Freeing creative staff from tedious admin tasks that sap their time and enthusiasm.
Gaining insights that drive improvements and increase revenue.
Increasing efficiency to maximize billable hours.
Delivering faster work, added value and excellent service to clients.
From enhanced outputs and increased income, to satisfied clients and happier staff, effective project management delivers significant economic, strategic and commercial benefits to your agency.
The high cost of low performance
On the flip side, inefficient or inconsistent project delivery can quickly translate into financial losses for creative agencies.
In fact, the Project Management Institute estimates poor project management costs European businesses a total of $131m for every $1b spent on projects, describing it as the 'high cost of low performance'.
So how do you know if your agency has a project management problem that software could solve? Look out for:
Discrepancies between estimated and achieved project value, which may be a result of overservicing clients or overrunning projects.
Peaks and troughs in workload, due to the challenges of manually monitoring and assigning tasks across multiple projects.
Ineffective collaboration or staff working in silos, resulting in missed opportunities and operational inefficiencies.
Lost productivity due to excessive admin and manual processes.
Whether you're a small agency that hasn't explored software solutions yet, or a larger agency ready to review your software stack, there are a lot of options out there. Software comparison site, Capterra, lists over 800 PM tools.
Below, we've picked out some agency-specific software to start your search. But first, what features should you be looking for in agency project management software?
Project management software: features and benefits for creative agencies
From simple collaborative tools to improve communication between colleagues, to powerful portfolio management solutions for global brands, there is software to suit every creative agency's needs and budget.
Agency project management software usually offers core functionality that covers some or all of the creative project lifecycle. Typically, two or more of the following areas.
Estimating: to improve accuracy of estimating, pipeline management and proposal creation
Project management: scheduling and dynamic rescheduling of projects, monitoring progress and budget
Customer relationship management: to help convert prospects into leads and customers
Tasks and workflow management: to help your team keep on top of their responsibilities with personalized task lists and the ability to assign work to others
Collaboration and communication: to work together effectively in one place, streamlining sign off and providing transparency
Financial management: for everything from estimates and invoicing, to agency-specific financial metrics
Asset and file management: to provide ease of access to digital assets, maximizing productivity for creatives
Time tracking: to plan resource, track productivity and record billable hours
Reporting and insights: to inform data-driven decision-making and continual improvement
Before committing to a purchase, it is important to think through the exact functionality you need, and balance the benefits against your budget.
How should creative agencies choose project management software

Implementing new software takes time and money, so it's worth researching the right solution for your agency. But with so many PM products on the market, how do you choose the right one for your agency, so you can harness its potential and drive up revenue?
Here are four steps to assessing and selecting software:
Stakeholder analysis
What do your users need and how can software help? Aim to gather feedback from all colleagues involved in delivering projects.
MoSCoW analysis
Think about what your software solution Must, Should, Could and Won't need to provide.
Shortlisting
Consider questions such as:
Functionality – which software best meets your stakeholder and MoSCoW analysis?
Usability – user satisfaction is key to your software's success. If they don't use it, you won't realize the ROI
Scalability – can it scale to the size you need it to?
Storage - cloud-based or installed?
Off-the-shelf or bespoke to your business?
All-in-one solution or complementary specialist tools?
Demos
Only 29% of businesses demo two or more software solutions, despite the investment involved. Aim to engage stakeholders from each area to test and score the system.
Can one PM software do everything my agency needs?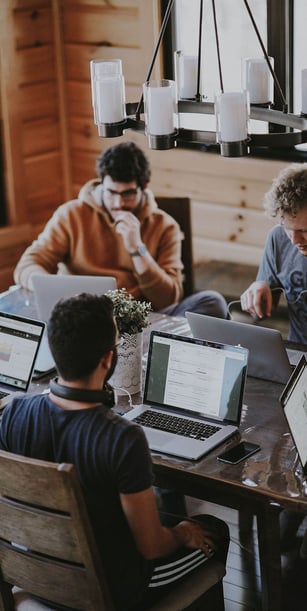 'All-in-one' agency management software is an attractive prospect for busy agencies with a buoyant budget.
One benefit is real-time insights and reporting. To truly maximize their revenue, agencies need an overview of all areas of their performance, from the accuracy of estimates to the profitability of different clients.
Using multiple software solutions can mean time-consuming manual extraction of data to provide insights. AMS (application management service) streamlines this process, providing real-time insights into project performance.
Another key benefit is having everything in one place, as the AMS becomes the 'single source of truth' for all project knowledge. Having a single platform can also – potentially - make it easier for staff to learn, use and leverage the benefits of the system.
However, there's also an argument for building a bespoke stack of individual - but integrated - software solutions that meet the exact needs of your agency.
Whilst AMS functionality is impressive, they can be expensive and include features you end up paying for but never using. Additional features can also create a steeper learning curve for colleagues and can make onboarding more challenging.
Put simply, all-in-one systems are like a software Swiss Army Knife. They provide tools for every eventuality. Just make sure you need everything you're paying for. Otherwise you might end up wasting money on a screwdriver and corkscrew, when all you wanted was the pen knife and scissors.
Simple project management software for creative agencies
If you're a smaller agency that's ready to scale up from spreadsheets – but you don't have the budget or need for an all-singing-all-dancing project management solution – here are some entry-level PM tools. These should offer an improvement on your current systems without overstretching your resources.
Basecamp
Basecamp is a popular productivity tool focused on task management, collaboration and real-time communication. It provides tools such as to-do lists, milestones management and file sharing. Task lists, 'campfires' (group chats) and reports help teams get organized, collaborate and monitor progress.
Trello
Trello uses cards and boards to help teams maintain an overview of work-in-progress. Colleagues can create projects, add and assign tasks, and share documents in this intuitive and accessible platform.
Asana
Asana is similar to Trello but provides more ways to visualize workflow and project progress. As well as a cards view, Asana provides task lists, timelines and scheduling, workflows to manage creative requests, and automations for repetitive tasks.
Clickup
Clickup is a freemium productivity tool that promises to save teams a day per week through improved task management. Tools include Gantt charts, checklists and templates. Clickup also offers collaboration on document creation and sign-off, custom dashboards and thousands of integrations. But be aware, not all features are available in the free version.
10 'all-in-one' project management software for creative agencies
For larger agencies looking for efficiencies and insights at scale, an integrated agency management system could be a solid investment. Promising features to improve processes from client onboarding all the way to project invoicing, these platforms offer a wealth of in-built functionality and integrations.
There are lots on the market so here's a starter for ten.
Productive
Productive is an agency-specific project management platform, promising complete project lifecycle management in one place. Core features focus on profitability, resource planning, time tracking and the sales pipeline. Real-time reporting functionality saves time manually preparing reports.
Forecast
Forecast is a project management solution that focuses on task management, time tracking and scheduling. As you might guess from the name, it prides itself on its predictive technology. Using insights gained from 1000s of projects, it harnesses AI to predict task length and staff requirement, and identifies staff to work on projects at any given time.
Mavenlink
An award-winning integrated solution pitched at professional service providers, Mavenlink provides tools for resource management, project management, collaboration, project accounting and business intelligence. It boasts the ability to match capacity and skills to given projects, and provides data to improve productivity and profitability.
Ravetree
Offering 'powerful features for project managers' and excellent usability for 'everyone else', Ravetree prides itself on being attractive, intuitive and impactful. It integrates an impressive range of functionality – including project management, CRM, time-tracking, client portals and file storage.
Monday
Used by 100,000 teams including big brands such as Coca-Cola, L'Oreal, BBC and Deezer, Monday is an integrated workspace to plan, track and deliver team projects. Whilst it isn't an agency-specific product, it includes functionality for creative teams including workflow management, campaign management, collaboration, and asset version control.
Accelo
Accelo serves a wide range of industries but was originally developed for the agency landscape, so it is well-suited to the needs of creative teams. Designed to deliver tools and efficiencies from prospecting to project close, it includes project management, financial functionality, scheduling, client communication and self-service portal.
Synergist
'The UK's leading agency and project management system for agencies and consultancies', Synergist includes tools to manage time and money, plan and track projects, store assets and communicate. Tailored to the specific needs of agencies, it provides a holistic overview, from project costing and capacity planning, to progress tracking and document management.
Scoro
Scoro promises to 'convert your creativity into impressive results' thanks to tools for project management, collaboration and agency insights. Financial reporting lets you track profitability, billable hours and staff costs, to assist data-driven decision-making. Meanwhile, workflow automations help free-up time spent on unnecessary admin.
Workamajig
Built specifically for agencies and in-house teams, Workamajig offers project management, sales CRM, time tracking, resource scheduling, finance and reporting. It promises to tie projects to profitability by helping agencies bill more hours, and measure and manage agency activity. Workamjig is used by 4,000 creative clients including agencies like Saatchi & Saatchi and in-house creative teams at Toyota and Hallmark.
Wrike
Wrike boasts a who's who of big brands on their 20,000-strong client list, including Google, AirBnB and Siemens. At its core, it offers a task-based platform for project management and collaboration. But sector-specific versions – like Wrike for Marketers and Solutions for Agencies – are tailored to marketing and creative teams. They include a mix of built-in functionality and integrations for digital asset management, proofing and approval, publishing, campaign management and time-tracking.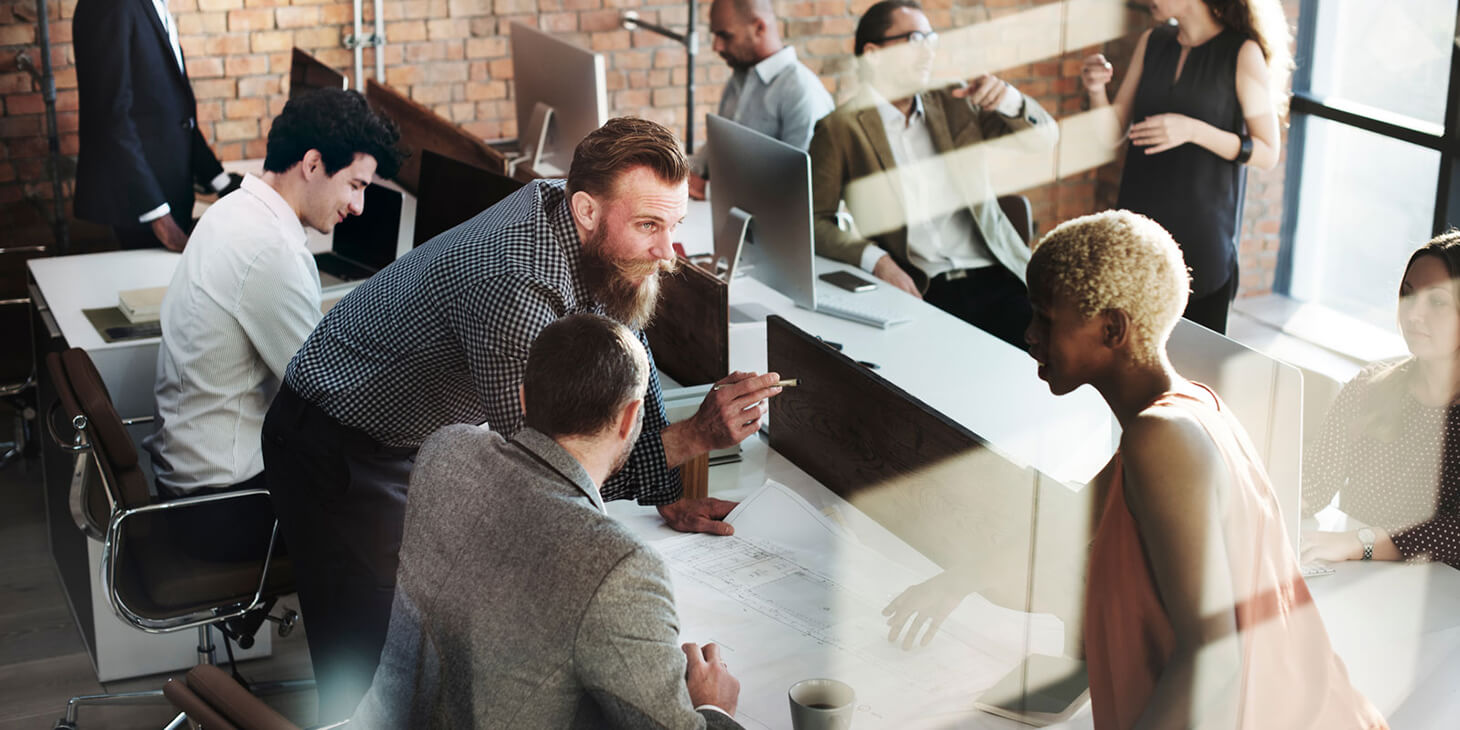 Related key software solutions for creative agencies
What if you've identified efficiency issues in your agency, but project management isn't the problem? Perhaps you're struggling to manage the burgeoning number of assets you have to handle daily, or need a more effective way to work with freelancers and remote workers?
Whatever the issue in your creative agency, there'll be software to help you manage it better. And, thanks to integrations, you can usually get your software working together in a bespoke stack to meet your needs exactly.
Digital asset management
Effective digital asset management is essential to any creative business. As demand for content continues to explode, agencies need a secure, structured, searchable and scalable way to store assets. DAM software provides staff with easy access to artwork and images, permissions information and version control, to eliminate hours of wasted time each week. WoodWing Assets is a DAM system designed for content-rich creative companies, particularly agencies and publishers.
Content creation and workflow
Google Docs may meet some agencies' needs. But for regular, long-form content such as magazines or brochures, a more specialized tool such as WoodWing Studio may come in handy. Originally built for publishers, Studio enables agencies and publishers to manage workflows, stakeholders, and create content for any channel. Also, the combination of WoodWing Studio and Assets is being used by agencies as a way to win new business, diversify their business models, and build more sustainable client relationships.
Freelancer management
Freelance Management Software helps agencies engage and work easily with freelance talent. Features often include the ability to receive and review resumes, collaborate with remote staff, track their hours and pay online. TalentDesk positions itself as an integrated system for remote team work. It integrates with popular collaboration tools like Trello, Slack and Zoom to create a remote workspace optimized to geographically dispersed teams.
Proofing and sign-off
Getting sign-off from different stakeholders can be time-consuming. Especially when a lack of awareness of past amends means revisions go round in circles. Online proofing software provides a shared space where all collaborators can feedback on assets and see a full audit trail of what's been agreed. Software like Ziflow can help ensure improve transparency, reduce task time and speed up sign-off.
Time tracking
Time tracking software takes the pain out of manually recording the time staff spend on different clients. Easy input from staff increases their likelihood of completing timesheets, and automations reduce manual calculations for managers. Harvest is one dedicated time tracking software that lets you monitor project progress, team performance, and create invoices based on billable time.
In conclusion
Project management software for creative agencies can drive significant gains, from more projects delivered on-time and on-budget, to improved brand reputation with customers and staff.
However, with so much choice on the market, choosing software that offers the right functionality for your agency is key to unlocking ROI and realizing the benefits of these powerful platforms.
The availability of software integrations mean that it is possible to build a bespoke MarTech stack that provides seamless collaboration across complementary tools.
For example, agency Medium Rare integrated Adobe Creative Suite, Wrike, and WoodWing to create a tailored stack for project management, content creation and publishing.
To discover opportunities for your creative agency to increase efficiency, agility and collaboration, explore WoodWing Assets and WoodWing Studio today.