The blend of AWS Rekognition & WoodWing Assets
Step into the future of efficient digital asset management with the integration of AWS Rekognition and WoodWing Assets. This powerhouse combo transforms your asset library from a storage space into a hub of swift, intelligent file management.Watch the demo video of the integration by clicking the play button above ↑.
Forget manual tagging and time-consuming searches. AWS Rekognition brings automated, accurate content tagging and instant visual search capabilities into play. Meanwhile, WoodWing Assets streamlines your operations, ensuring that brand assets are easily and instantly accessible.
But it's more than just speed — it's about precision and relevance. Enhance your marketing strategies with smart sentiment analysis in imagery, perfect for businesses aiming for deeply personalized customer content. Protect brand integrity with automated logo and color detection.
For decision-makers seeking to optimize their resources and processes, this integration is your next logical step. Save time, reduce errors, and leverage AI to make your asset management a strategic advantage. Dive into the future where efficiency meets innovation. Upgrade to the WoodWing and AWS Rekognition integration – where every search is a direct hit, and no asset is ever out of place.
Zooming in on the AWS Rekognition features
Amazon Rekognition offers a myriad of AI-driven features, many of which fit seamlessly with WoodWing Assets. Let's explore how this integration amplifies the capabilities of your DAM.
1. Labels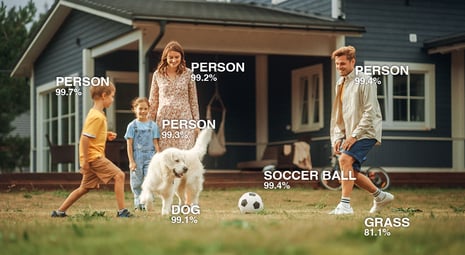 Amazon Rekognition can proficiently identify a plethora of objects and scenes, from cars and beaches to intricate activities like "playing soccer". When integrated with WoodWing Assets, such labeling can facilitate faster and more accurate searches within your digital asset database.



2.Custom Labels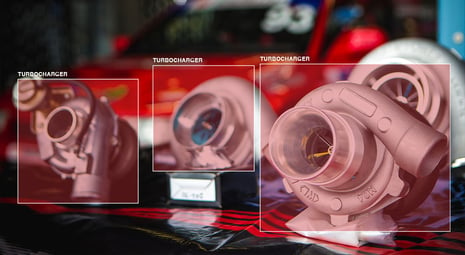 Ever wanted to pinpoint your brand logo amidst a sea of social media posts? Or perhaps, categorize healthy plants from the infected ones? With Amazon Rekognition's Custom Labels, you can do just that! This feature's integration into WoodWing Assets allows businesses to tailor their DAM experience to their unique requirements.
3. Content Moderation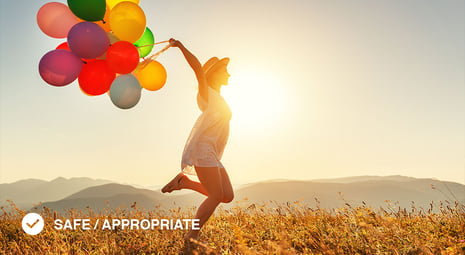 Safety first! Rekognition excels at spotting content that could be deemed inappropriate or offensive. By pairing this with WoodWing Assets, businesses can ensure a more secure and controlled user experience, especially beneficial for broadcast media, e-commerce, and social media platforms.



4. Text Detection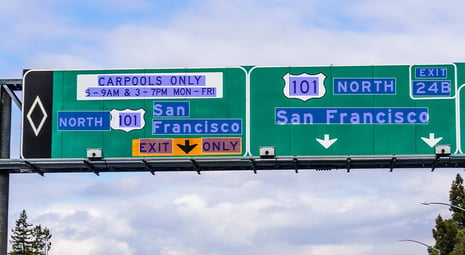 From visual search to content insights, the ability to detect and convert text in images and videos into machine-readable format holds immense potential. WoodWing Assets users can benefit from this feature by quickly locating assets based on detected text.



5. Face Analysis and Detection
Dive deeper into the details of the faces in your images and videos. Detect gender, age range, emotions, and more. When combined with a digital asset management solution, this feature becomes invaluable for marketers and content creators wanting to gauge audience reactions or even curate content based on specific facial characteristics.
6. Face Verification and Search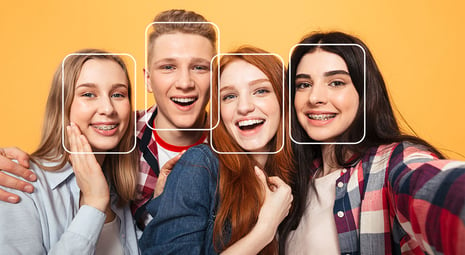 Searching for a particular face within a sea of digital assets? Amazon Rekognition makes this very easy with its rapid face search. Within a DAM, this ensures users can swiftly find or even authenticate individuals against a stored set of images.




7. Celebrity Recognition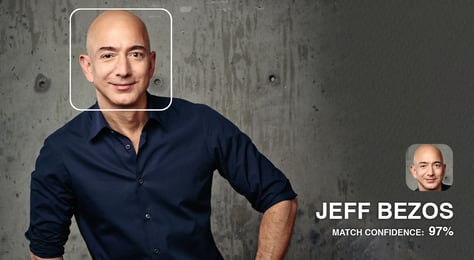 Working in advertising, marketing, or media? Recognizing celebrities within your assets can be of immense value. With this feature in AWS Rekognition, categorizing and cataloging content becomes a simple, straightforward process.




8. Workplace Safety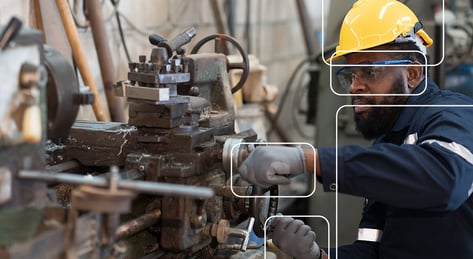 Safety compliance is paramount, especially in sectors that demand the use of Personal Protective Equipment (PPE). Amazon Rekognition can assess images to ascertain if individuals are donning required gear such as masks, gloves, or helmets. Integrating this with your DAM could be a boon for industries focusing on workplace safety.


In Conclusion
The synergy between AWS Rekognition and a digital asset management solution, such as WoodWing Assets, promises a new horizon for Digital Asset Management. As this technology advances, the potential AI enhancements to DAM are virtually limitless.
Are you ready to revolutionize your content strategy? Discover the capabilities of WoodWing Assets tailored just for you. Reach out to us for a detailed demo.