All of which means retail marketers are busier than ever, juggling growing demands for content across increasingly inter-connected routes to market.
So what can marketers in the retail industry do to stay ahead of the curve and maximize the opportunities that omnichannel represents?
We've analyzed the commerce predictions in Shopify's recent The Future of Commerce 2022 report to pull out our top six trends for retail marketers and content creators.
In this article:
Competition and cost-of-acquisition
One of the key messages in The Future of Commerce 2022 is that both competition and cost-of-acquisition are key challenges to growth.
Thanks to the democratization of e-commerce software, there are fewer barriers to entry for e-retail. Meaning the marketplace is becoming more crowded and advertising delivering lower ROI. Advertising frustrations are exacerbated by tightening privacy laws that make it harder to target ads.
As a result, Shopify predicts a key trend will be a shift from lead generation to loyalty-building, focusing on customer lifetime value rather than short-term sales.
'As the world has moved online, the side effect is that customer acquisition costs have risen to enormous levels. The clear solution for brands is to increase their repeat rates and increase customer lifetime value' says Carl Rivera, VP of Shop at Shopify in their online report summary.
This means more brand-building, awareness-raising, and nurturing of prospects who aren't yet ready to buy.
Despite this prediction, 70% of marketers who are cutting their budgets in 2022 said they would sacrifice investments in brand compared to 13% who will reduce performance marketing spending.
According to Shopify's Future of Ecommerce report, 'the brands most reliant on short-term performance marketing will struggle the most in the increasingly saturated commerce space. It's no wonder the world's top companies have brand-building at the heart of their marketing strategies in 2022.'
Takeaway for retail marketers
As digital advertising becomes more challenging, marketers are encouraged to look beyond short-term wins and focus on their long game. This means investing in brand marketing content that reinforces their values and builds customer communities.
This will require retailers that are currently focusing purely on performance marketing, like PPC, to diversify their marketing approach, as well as double down on what differentiates them from the competition.
Leaning into social media could be key, as social commerce looks set to triple by 2025.
Digital to physical retail (and vice versa)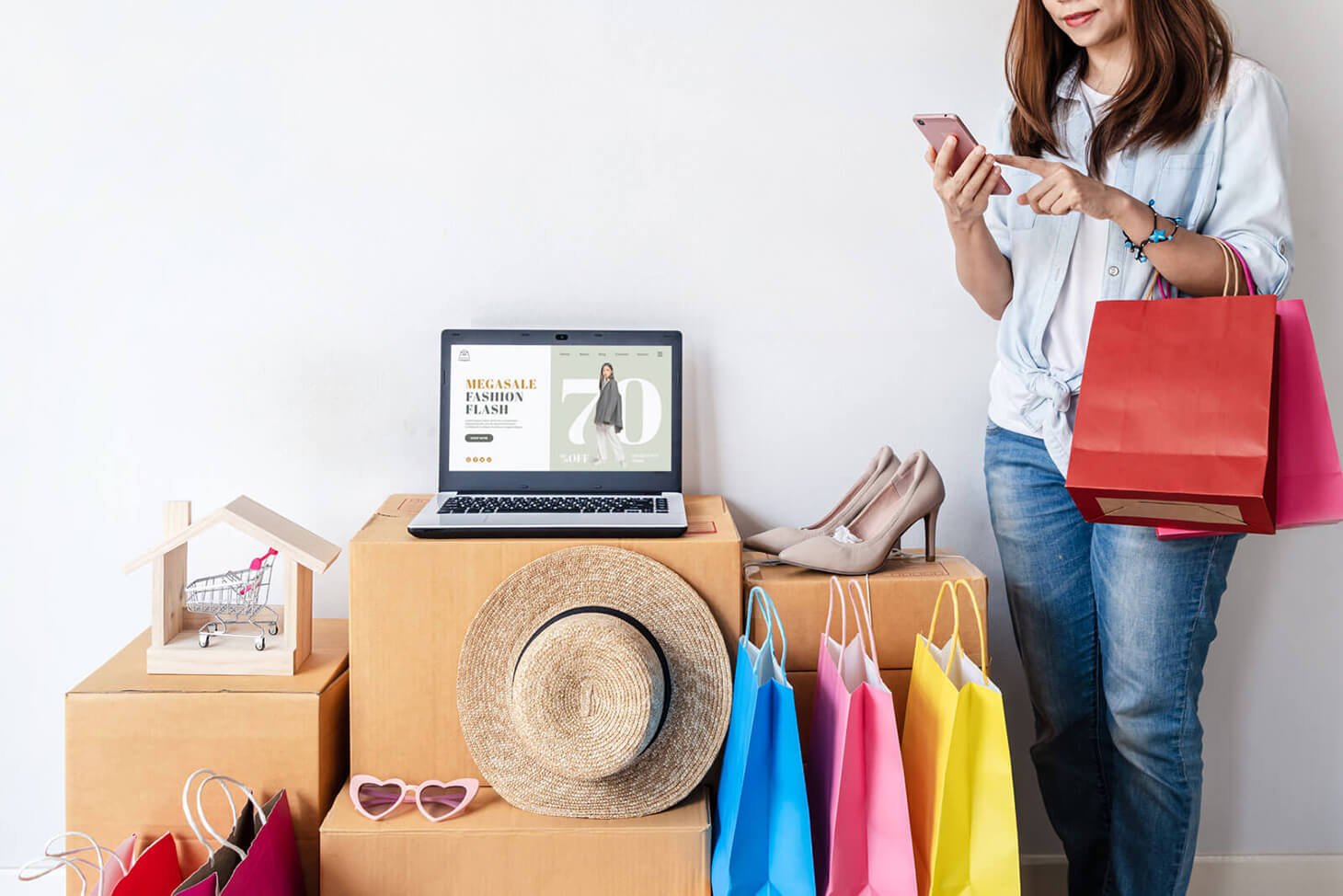 Digital to physical
One of the more surprising predictions from The Future of Commerce 2022 was that digital-first brands may branch out into physical stores.
Shopify cites the rising cost of digital customer acquisition, favorable lease terms, and the lifting of lockdowns as the driving factors.
For digital brands that have established strong demand and brand loyalty during the pandemic, adding a physical presence is an opportunity to increase visibility and strengthen community, particularly those with a local audience base.
Shopify predicts these stores will prioritize experiential retail to add value above-and-beyond their e-retail offer to attract footfall and deepen the brand experience.
Physical to digital
More predictable is the partner finding - that physical stores are planning to add more digital elements to their customer experience. Such as:
BOPIS (buy online, pickup in-store) and local stock-checking functionality
Interactive customer service via message, chat, and video
Scanning physical items with your phone in-store and check out online immediately
It all speaks to the trend towards a truly seamless omnichannel retail experience, which puts customer convenience and preference at the heart of all activity.
Takeaway for retail marketers
For retail industry marketers, this means syncing content and information across physical and digital channels is more important than ever. When your customer shops via multiple platforms - often simultaneously - consistent pricing, product descriptions, images, inventory, and availability information are essential.
Shopify's Future of Retail report recommends you 'Use a platform that automatically syncs product information including price, descriptions, SKU counts, and images to make sure your product data and inventory levels update in real-time and are always accurate across channels. Customers can then check what's in stock, sign up for restock alerts, and choose their preferred order fulfillment method, regardless of where they're shopping from.'
Many retailers achieve this by integrating their Product Information Management (PIM) system with a Digital Asset Management solution.
Social commerce
The expansion of 'shoppable' social media presents a world of opportunity to retailers looking to introduce more direct-to-customer sales. People using Facebook, Instagram and TikTok can see product information on photo and video posts, linking them through to brand sites to complete a purchase.
Online marketplaces can force retailers to compete on price and make brand take a back seat. Selling products via social media lets businesses build a more brand-focused, independent approach to sales.
And it is a growth area. Sales through social media channels around the world are expected to nearly triple by 2025 and around 30% of internet users in the United States already make purchases directly within social platforms. In China, that rises to almost half.
Despite the potential of social commerce, Shopify predicts that - as social media becomes more shoppable and transactional - brands that purely invest in ads will suffer. They'll hit ad spend walls and fail to build genuine trust and rapport with their audience.
Brands that keep the 'social' aspect front-of-mind will prepare for longer-term success. Humanizing a brand is a key tactic to increase engagement, brand loyalty, and customer retention.
Takeaway for retail marketers
Social commerce offers a growing opportunity for businesses to build a distinct and independent brand away from online marketplaces.
Carefully crafted social storefronts that replicate your website and physical stores will make social commerce feel familiar, foster trust, and deliver a seamless omnichannel experience
Offers, discounts, promotions, and contests can encourage engagement and sharing
As social commerce is in its infancy, let your audience know that content is shoppable
But this opportunity shouldn't be squandered by focusing purely on sales.
Businesses should also invest in community building, customer service, and brand marketing via social platforms - if they want to cut through the noise as the space becomes more crowded.
Video and live streaming in e-retail
Thanks in part to social commerce, video, and live streaming are set to become the new competitive frontier for retail brands. Shopify found 46% of consumers want to watch product videos before they make a buying decision.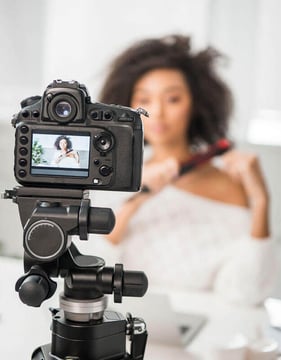 Live and pre-recorded video content can include:
Product presentations and demos
Behind-the-scenes livestreams
Shopping-channel style infomercials
Influencer-led product recommendations
Video consultations, and more
With some brands reporting conversion rates of up to 30% through livestream selling, along with lower product return rates, its no wonder 81% of companies interviewed by Shopify plan to invest in livestream selling in the next 12 months.
Takeaway for retail marketers
Video and live streaming is another frontier for retail content marketing. Which means more content to devise, create and distribute.
Video content should be filmed for interactivity and entertainment. And formatted for shop-ability with clickable calls-to-action throughout.
Personalization and the post-cookie landscape
As privacy laws tighten and third-party cookies are phased out, brands are having to rethink their data strategy and personalization efforts. First-party data - information provided willingly by the customer - looks set to plug the gap left by cookies.
First-party data can be secured through quizzes, the offer of tailored recommendations, and more. But securing that information will require brands to beef up customer trust in their brand. Consumers in Shopify's survey said they're OK with brands they like using their personal information to deliver relevant content and offers
However, personalization is a tightrope for marketers and one that requires careful monitoring. Gartner discovered People are three times more likely to disengage with a brand due to excess personalization and concerns over their privacy, than due to lack of personalization.
Takeaway for retail marketers
Transparency and value are going to be key to personalization in the post-cookie landscape.
42% of brands are planning to offer their customers personalized product recommendations through tools like quizzes, custom mobile apps, and first-party or third-party behavioral data.
But they must be completely up-front about how that data will be used if they want customer buy-in. And they need to tread carefully with personalization to avoid alienating recipients.
A personalization strategy changes the dynamic for retail marketers.
Instead of creating two or three campaigns for specific market segments, they will become responsible for hundreds or thousands of hyper-targeted micro-campaigns. This will require the ability to break down marketing content into individual 'atoms' and rebuild them according to individual audiences' needs.
Not sure what atomic content is all about? Read our article on atomic content and personalization, which draws on the success of Netflix to illustrate the concept.
Customer service and complaints
Shopify flags the importance of customer satisfaction to brand loyalty, including the ability to reach customer services on their channel of choice. They predict that more shopfloor staff will be trained to deliver online customer service and work flexibly between physical and virtual channels.
'Fifty-four percent of consumers we surveyed purchased from a specific brand in the last year because they could easily reach customer service on the channel of their choice. And since 58% of consumers purchased from a specific brand due to excellent past customer service,* retailers that invest more in their employees will win more customers.'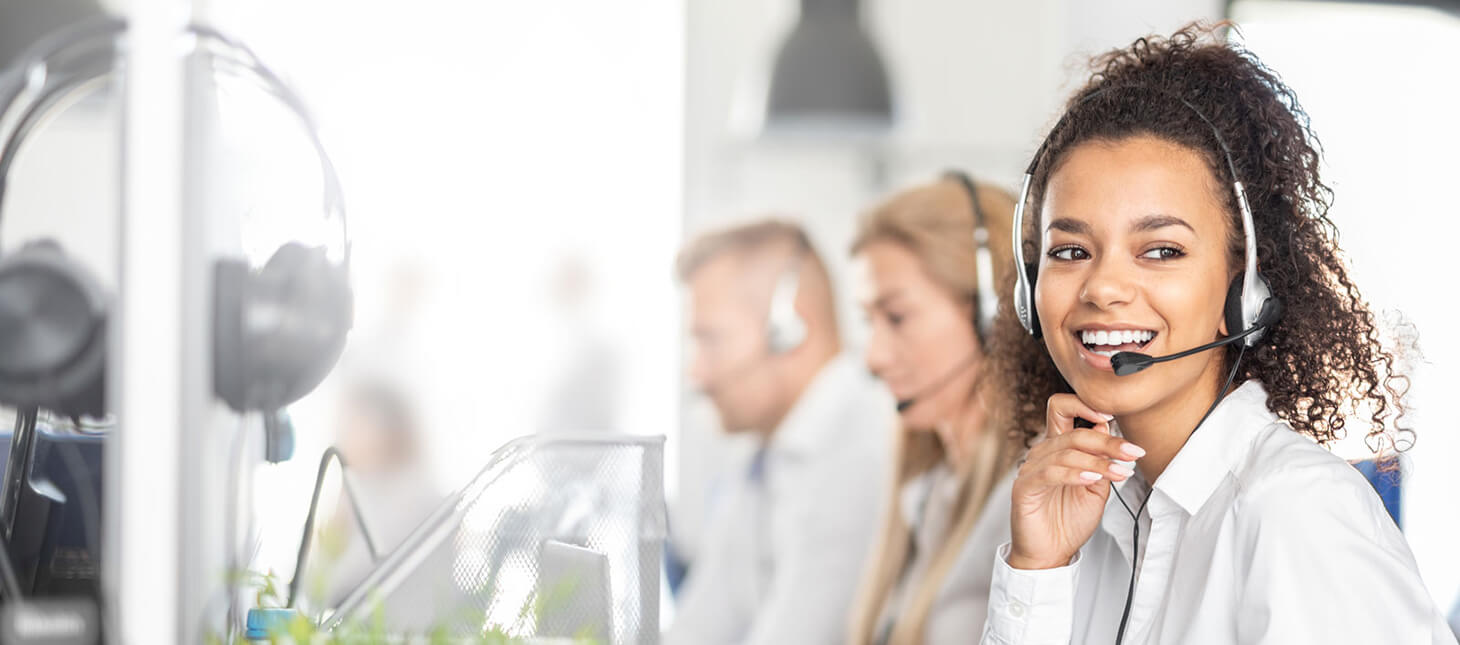 But the evolution of customer service doesn't just require investment in staff. Businesses also need to invest in appropriate digital assets and technology to empower them.
For example, imagine a customer complaining that they're unable to make a product to work. At the moment, they may turn to YouTube for a 'how to' video. This video may be unofficial, unbranded and poor quality, doing nothing to reduce their likelihood of returning the product.
Now, imagine instead, that your customer service advisers have immediate access to branded videos that you have created to demonstrate how to use commonly returned products.
The customer live chats with an advisor and the advisor offers to shares video content to help the customer. This may be live within the chat.
Or it could be emailed to the customer after the call. Now imagine that email also included other content to help the customer make the most of their purchase or discover related products. And what if you also included a £10 voucher for their inconvenience, to be spent next time they're online or in-store…
This is just one example of how omnichannel experiences can improve customer service, support brand reputation and encourage repeat custom.
Takeaway for retail marketers
Retailers and manufacturers should consider investing in pre-recorded branded customer service content - to serve up via their website, in live chats, and in follow-ups with customers.
To ensure customer advisors can easily access this content, a suitable Digital Asset Management system is essential. A DAM makes content searchable and discoverable within two or three clicks, meaning customer service can resolve customer complaints lightning fast.
Furthermore, your DAM can be used to save and organise customer call recordings. Your service agents can tag recordings and save them to the DAM for future reference. Or perhaps they can be automatically tagged based on the use of keywords within the conversation…
These recordings can be very valuable. For example, to discover recurrent complaints or to defend against litigation. Sync this with PIM to attach useful data on defects and complaints to your product data.
DAM and PIM combined offer exciting opportunities for forward-looking, customer-focused retailers.
Increased opportunities and complexity for retail content marketers
Shopify's The Future of Commerce report paints a picture of unrivaled opportunities for retail marketers: new platforms, enhanced functionality, and increased ownership of platforms and data.
However, exploiting these opportunities effectively represents a significant challenge. More platforms and higher content demands mean increased complexity. And with complexity comes risk and inefficiency.
A priority for retail marketers needs to be aligning people, processes, and technology to deliver omnichannel experiences at scale and with maximum efficiency.
A Digital Asset Management solution is essential for managing the hundreds-of-thousands of assets that omnichannel requires, including atomic content for personalization.
Whilst a multichannel content platform can eradicate inefficiencies in omnichannel content collaboration, sign-off, and distribution.
WoodWing works with retailers and CPG brands around the world to streamline their content production processes by integrating their PIM with our sector-leading software. We call it content orchestration for retail.
If you're serious about owning omnichannel, get in touch to discuss how WoodWing can make your retail content production faster, safer, and infinitely more scalable.