While some adapted quickly to new digital publishing opportunities, others continue to struggle to find their place.
Our six key trends in publishing for 2023 may help you to make the most of new developments. Or at least limit potential damage to your publishing business.
Here's our hot take on key trends for digital publishers of all sizes:
1. Content monetization and revenue streams
Companies involved in content creation and publishing face a major problem — how to compete with the increasing amounts of free content?
We're talking about free-of-charge content available on channels like blogs, websites, and video streaming services that already provides audiences with educational, informative, and entertaining content.
You might think that you need to join the race to deliver free content or lose your audience forever.
Not true! Whilst some free content is a great way to draw in readers, it doesn't mean ALL of your content needs to be free.
There is still a place for paid content that delivers real value to readers. Here's some things to think about to monetize your content in 2023.
Explore different monetization methods - Such as subscriptions, packaging existing content for sale, paywalls on individual content pieces, running ads, or partnering with a third party (such as businesses that pay you to ask readers questions before accessing your content)
Counter free content with quality content - Let's be honest, a lot of free content isn't up to scratch. Provide consistently high-quality content to lay the firmest foundation for charging. This works particularly well for publishers of news or industry information, where accuracy is essential
Curate content into desirable packages - you could have individual content pieces strewn across your organization that could be packaged together for sale to specialist markets. For example, articles on vintage vehicles or the royal family that could become coffee table books for enthusiasts…
Make subscribers feel like activists - Make your audience feel like they're more than just readers. Align their engagement with meaningful social causes to make charges more palatable. For example, Wikipedia request financial contributions to keep their content free to all, The Guardian frame it as supporting quality journalism, whilst National Geographic help readers feel like guardians of the globe
Remind them what you mean to them - Use personalized reading stats to show your audience just how much they engage with and value your content. Spotify are the masters of this, providing an annual summary of how many happy hours listeners have spent in their company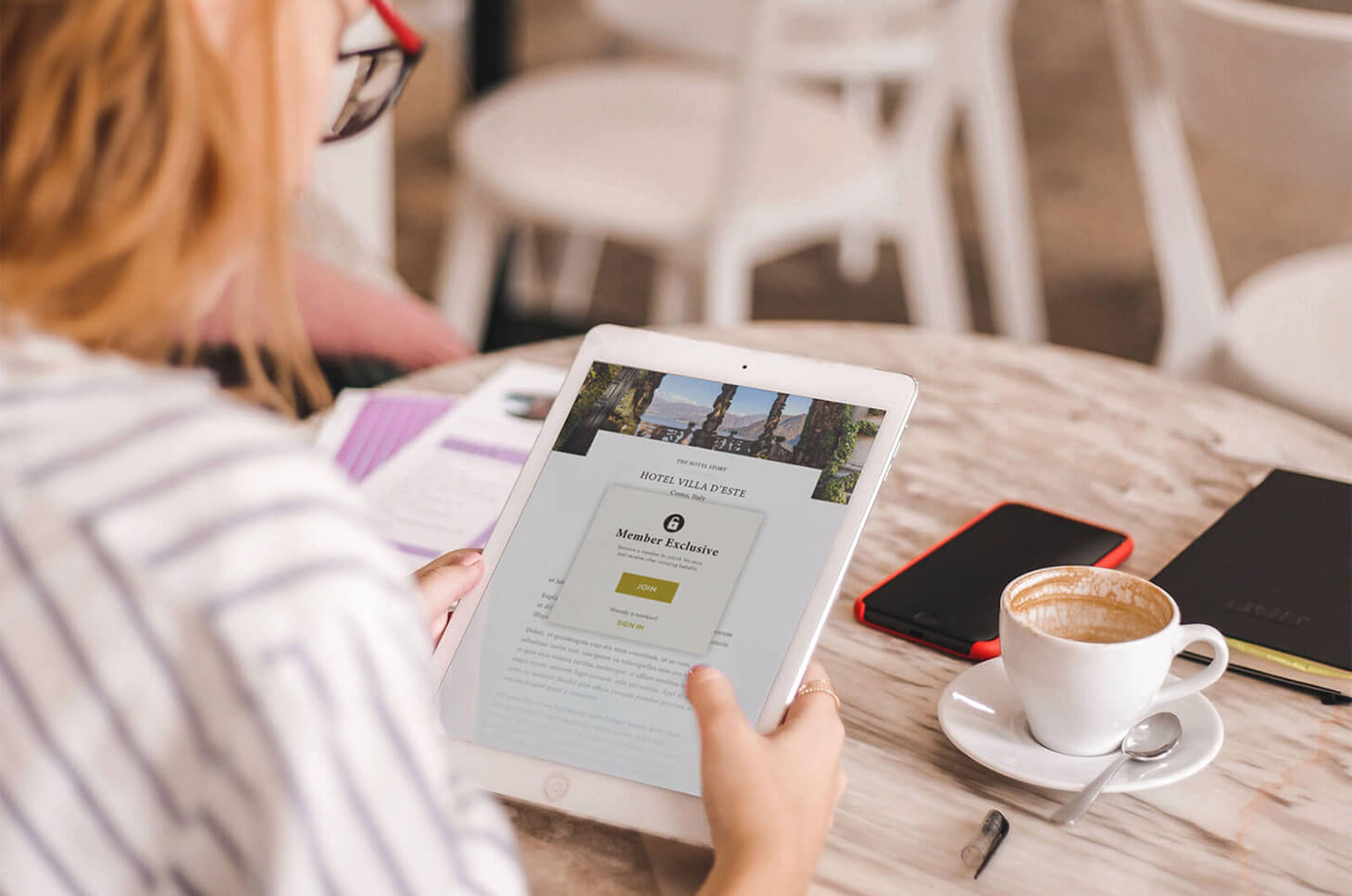 2. Considerable uptake of Artificial Intelligence
The ChatGPT release in November of last year gave a tremendous boost to the already existing artificial intelligence buzz in digital publishing. Some see 2023 as 'the year of AI writing', like Bryan Cohen of Best Page Forward.
Rewording existing copy, getting past a writer's block, coming up with appealing content titles and headings and boosting productivity. These are only some examples where ChatGPT can prove valuable.
Despite of the new applications, many remain skeptical as the downsides of ChatGPT become apparent: it's prejudiced, spreads misinformation and gives harmful instructions. Even OpenAI, the creator of ChatGPT, are open about the shortcomings.
Written content is not the only part where AI will gain foothold in the publishing industry in 2023. The same counts for AI visual art. Artwork created by a machine, based on collected data or written instructions.
Looking for unique advertising images, want suggestions for logo's, book covers and the likes? Let a machine do the bulk of the work for you. Unite.ai listed the 10 Best AI Art Generators for you to choose from.
Whether you see AI as a threat or as an opportunity, it's safe to say that it's here to stay. The exact role it's going to play and the impact on digital publishing remains to be seen. All will depend on how professionals like yourselves will put it to use.
3. Hyper personalization and atomic content
You might not realize it yet, but hyper-personalization continues to be very present in your life and drives up your engagement and spend with certain brands.
Those social media ads that seem to read your mind. The 'you might also be interested in' suggestions when you're buying online. And let's not forget the Netflix recommendations that get you binge-watching another series when you should be sleeping.
None of this is accidental. It's all based on data and tailored to appeal directly to your interests, based on personas as well as your past activity. And it's made possible by atomic content, something that may be a new concept to some publishers.
Atomic content is when you break down content into individual 'atoms' that you can present in a multitude of different ways to different audiences.
Netflix is the master of this and all publishers can learn from their playbook (check out their Netflix tech blog for in-depth insights into their engineering).
Here's some lessons you can learn from the undisputed champions of personalized content.
Netflix…
… starts with personalization - All users are asked to select their favorite shows when they sign up, meaning personalization can start immediately
… is device-specific - It knows when you use different devices and serves up content accordingly
… knows your day - Clock off work at 5pm and start streaming at 6pm? Expect a mobile push notification from Netflix nudging you towards its latest recommendations
… uses atomic personalization - Users see different thumbnail images for the same show, based on their genre preferences (e.g. romance, drama, action)
… tests and refines - Netflix uses A/B testing to discover the most effective content for different audiences
4. Channel-neutral content
You've just got to grips with multichannel, then omnichannel. And now we're talking channel-neutral? Don't worry if you're not familiar with the concept. It isn't going to add to your workload, it's going to ease it.
Channel-neutral content is about deconstructing legacy content processes - breaking down silos between creators - and streamlining content production to make omnichannel easier.
The industry knows it needs to move away from print-centric workflows but we often see publishers trying to amend existing processes to fit the new omnichannel landscape, instead of redesigning processes to make them truly fit for purpose.


Ross Paterson, CEO of WoodWing
To overcome this situation – which actually perpetuates a print-first, repurpose-later mindset – publishers need to embrace the concept of channel-neutral content - actively creating content for multiple channels simultaneously.
Imagine creating and collaborating on copy. Then sending it through a semi-automated design workflow and then publication on web, social and print media with just a few clicks. The right publishing technology - combined with a channel-neutral approach - has made that a reality for publishers of all sizes around the world.
As a result, they enjoy higher productivity, faster time-to-market, and reduced overheads. All of which frees up time and resources to double down on quality and creativity that makes their content a must-have.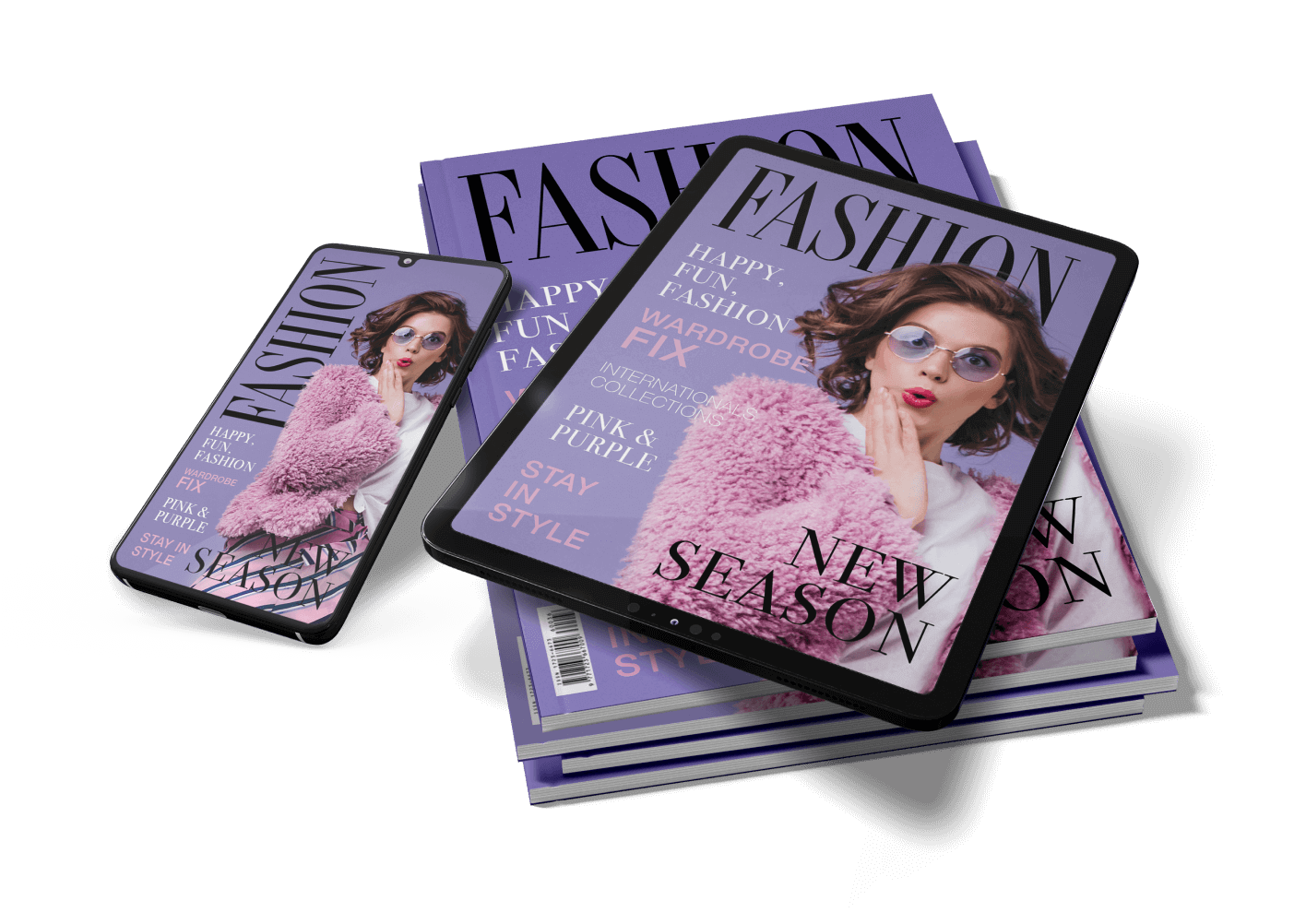 Success story: Hearst Magazines
Discover now how Hearst, one of the world's largest publishers of monthly magazines, covered its modern multi-channel publishing needs with WoodWing Studio.
5. Digital transformation
If all of this sounds like a lot of work, it is. But only if you're wedded to your old analog ways of working. Digital transformation is key to success in the demanding digital publishing landscape.
During COVID lockdown, some businesses implemented 5+ years of digital transformation in a matter of months.
Lockdown may seem ages ago, but make sure you keep your foot on the pedal of digital transformation. Implementing the right software can transform your business at what will remain a challenging and critical time for publishers.
Ross Paterson, CEO of WoodWing
Here are some next steps to get you started.
Identify bottlenecks, pain points and manual processes in your current systems - these are key areas where you could make cost savings and productivity gains
Look to the future - think about where you want to be rather than just where you are now, and develop a digital transformation roadmap for the future
Explore your technology options - editorial workflow, Digital Asset Management, and media planning software are still particularly relevant to publishers
Make sure you plan to use cloud technology for ultimate flexibility in the new world of remote work and outsourcing
Remember, software delivers ROI when people use it, so look for intuitive software that isn't overly complex for end-users
Transform your processes with Content Orchestration
Content orchestration is the process of people, processes and technology working together to create, distribute and profit from content. Discover how to get started today…
6. Productive partnerships
Partnerships will continu to play a more prominent role for many content companies in 2023 - particularly if you choose to narrow your scope or make your audience groups more granular and focused. Publishers that harness collective effort and collaboration are likely to see higher productivity and a brand boost.
Think webinars delivered in partnership, sponsored publications, exclusive content created just for your brand by high-profile individuals and influencers. These opportunities are mutually beneficial, not only sharing the workload potentially, but giving both brands exposure to one another's audiences.
For example, in South Africa, McCain partnered with Food24 to offer customizable cookbooks featuring McCain products alongside family recipes.
Another option is to outsource your content creation altogether - either to subject matter experts that drive up quality, or to more cost-effective creators who reduce overheads. You can then reimagine your in-house team as brand guardians responsible for quality control. This can increase capacity for content production, while ensuring the content has a single brand voice and identity.
Easier project life-cycle management for publishers
Read how Sanoma Pro - Finland's leading educational publisher - manages easily external agencies, authors and freelancers involved in their content creation processes with WoodWing software.
Whatever challenges your publishing business faces in 2023, we hope you've found some food for thought in our six trends for digital publishing in 2023. WoodWing has worked in partnership with publishers for over 20 years, solving their content challenges together. We're at the cutting edge of publishing technology and content orchestration software. And we'd love you to be our next success story.
Ready to publish effortlessly to print and digital platforms?
Then take a look at our solutions for publishers.
Already know what you need to succeed in the new publishing landscape?
Let's partner up. Book a call to get us on your team.