Content operations in manufacturing
Workforce shortages and supply chain instability are significant concerns for manufacturers in 2022. And according to Deloitte, business agility is critical for organizations seeking to achieve growth in a difficult landscape.
Among their five manufacturing industry trends to watch in 2022, they suggest 'Acceleration in digital technology adoption could bring operational efficiencies to scale'.
Whilst Deloitte is referring to advances such as smart factories, transformation doesn't have to be limited to manufacturing operations. Manufacturers that look beyond the factory floor will find opportunities in every business area.
In this article, we'll explore IT solutions for manufacturing to improve efficiency, increase productivity and eliminate waste in their content supply chain - an increasingly significant aspect of the manufacturers' operations.
What is change management?
Whether you're manufacturing pharmaceuticals, food and drink, fashion, or farm vehicles - one thing we know you're producing is CONTENT. That's something every manufacturer - regardless of their sector - has in common.
Typical content in the manufacturing sector includes:
Packaging
Point of sale material
Product information leaflets
Sales enablement and marketing materials
Web and social media content
Event and display materials
Print and digital adverts
Campaign materials
Newsletters
Webinars, video and podcasts
The list goes on. And the volume of digital assets for manufacturing increases exponentially.
As communication platforms multiply, so does the amount of content you need to create to keep up - both with customer expectations and with competitor activity. Especially as research shows that the more platforms you use to promote your brand, the higher sales you can expect.
Given that content is such a significant output for manufacturers, it makes sense to optimize processes for maximum efficiency. But whilst lots of manufacturers have their factory processes perfected, they haven't applied the same strategy and rigor to office-based operations.
As a result, otherwise efficient organizations are wasting significant time, money and resources on sub-par processes - producing one of their most significant outputs.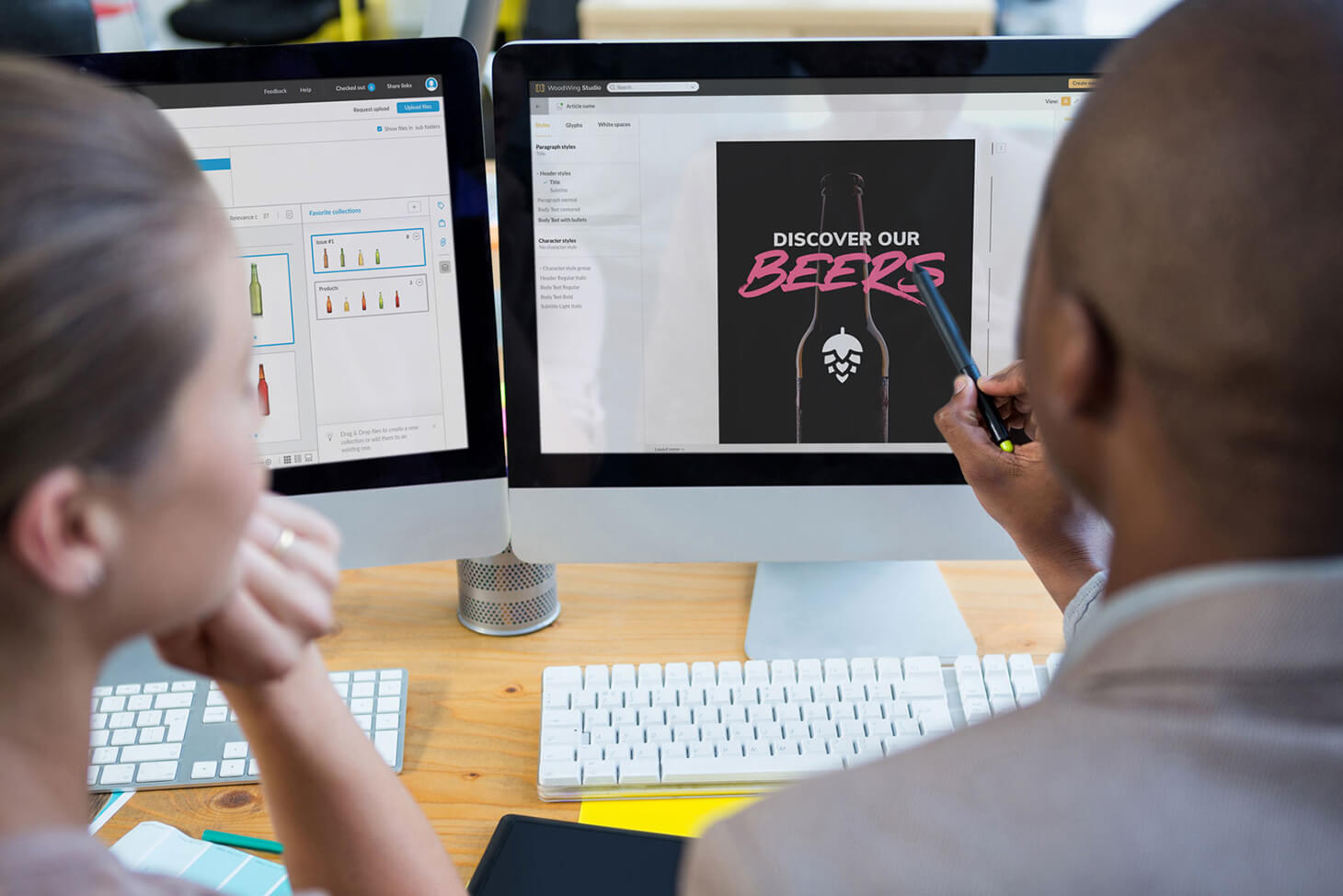 The content challenge for manufacturers
One of the main challenges for manufacturers is that content hasn't been their priority. They've rightly focused on frying bigger fish - like streamlining production and managing their supply chain. But content operations can't be ignored any longer.
Content creation and collaboration in manufacturing
Manufacturers have a LOT of content to create. And that content is typically spread across different departments - such as product marketing, design, brand, legal and more.
In global businesses, these teams may not be working in the same country, timezone or language, which makes collaboration a challenge. And they may also use external suppliers to support their work - such as photographers, design agencies and copywriters - more complexity.
Plus the surging demand for visual media in marketing means manufacturers' digital assets are growing - and increasingly hard to manage.
Global reach, local content
Furthermore, content creators may need to produce multiple versions of their outputs for different markets. For example, different countries have different legislation for how nutritional or environmental information is presented - not to mention different language requirements. This means different packaging, marketing and information for different regions.
Product range and change
Another challenge is the scale of product ranges and the frequency of change within them. Products in different stages of development. Marketing campaigns to mirror different stages of the product lifecycle… Multiply this over multiple products and things get complicated quickly.
Accuracy and accountability
One final consideration is accuracy. Depending on what you manufacture, the accuracy of your content could be a matter of life and death. For example, allergen information on foodstuffs or contraindications for pharmaceuticals. This means you don't only need to produce content quickly but correctly - and at all times, for all markets.
As a result of this complexity and risk, many manufacturers struggle with lengthy, time-consuming content production processes. However, this costs them dearly - in terms of overheads, agility and time to market. It's no wonder more and more manufacturers are now turning their attention to improving content operations.
Content Orchestration for manufacturers - what is it?
One way to tackle the challenge of content operations in manufacturing is with Content Orchestration. It's an approach favoured by multinational manufacturing brands like Yamaha, Coca-Cola European Partners, Cipla Pharmaceuticals and more - all of whom have worked with WoodWing to transform, streamline and automate their content creation processes.
Content Orchestration isn't magic - it's mindset. It's about acknowledging that content operations deserve the same strategic approach as any other process in your business.
Our definition of Content Orchestration is 'People and tools working seamlessly together - to plan, create, manage and distribute content efficiently and profitably.'
The key concepts here are people and tools - and seamless efficiency. If you're already thinking 'Hmmm, that doesn't sound like our content operations…' keep reading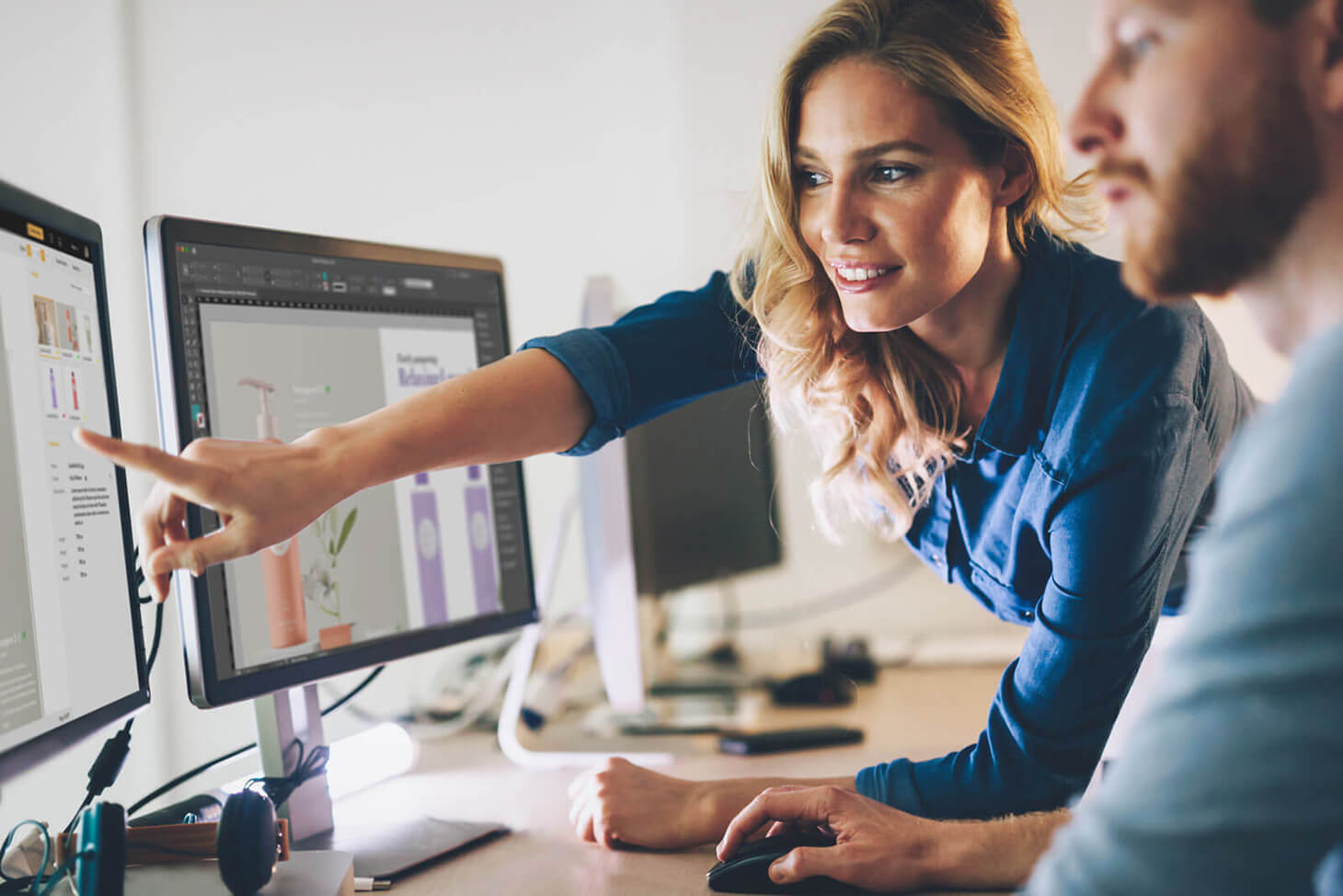 Two Content Orchestration examples for manufacturing
The best way to illustrate what we mean is through some Content Orchestration examples. So we've chosen some real-life manufacturing wins with Content Orchestration to share with you. Click on each manufacturer to visit the full case study.
Cipla pharmaceuticals
Cipla has over 1,000 products and creates content including product information inserts for medicines, as well as packaging, legal documentation, medical forms and more. This meant managing 1,000s of digital assets as well as complex approval workflows.
Their previous workflow involved e-mailing Acrobat PDFs, Microsoft Word or Excel files, annotating them, saving a copy on individual desktops, and forwarding or sending it back via e-mail. This process had no tracking or no version control - resulting in delays to ensure quality control and accuracy.
This meant a three-month average turnaround time for brochures and a two-week turnaround time on average for packaging files.
When Cipla management applied a Content Orchestration approach - using WoodWing Assets - they achieved:
98% saving on production time and costs
Packaging approvals reduced from two weeks to 24 hours
Brochure turnaround time reduced from months to days
200 employees working with WoodWing Assets on a daily basis and - according to their Design and Digital Manager - they 'love it'.
Read the complete Cipla South Africa case study
Yamaha Motor Europe
The Yamaha Europe team manages production of brochures and promotional material for 26 languages and multiple products. This involved a large number of stakeholders.
Excessively manual workflows, the absence of a standardized approach, and no centralized access to digital assets led to inefficiencies in their production process. And risked unauthorized access to embargoed content.
Yamaha Europe applied a Content Orchestration approach using WoodWing Studio (our workflow management product), WoodWing Assets (our digital asset management system) and other adjacent technology. This delivered
Via their integrated platform, YME arranges the automatic production of 26 different language versions of the brochures. These are sent via the workflow to over 3,000 distributors immediately. The system also allows controlled 24/7 access to brand assets for press and media agencies.
'WoodWing has rescued us' says their Brand and Marketing Manager.
Significant reduction of time to market
Full control of the distribution of mission-critical assets
Easy sharing of content in a self-service approach
Read the complete Yamaha Motor Europe case study
Discover a better way to manage content in manufacturing
If you're struggling
with Creating and controlling visual content your customers demand
Increasing confusion and complexity between teams
Inefficient processes costing you time and money
Inconsistent content undermining your brand
Content duplication and disconnection
Chaotic processes that can't scale
Risks to accuracy and schedules
There is a better way. And it's called Content Orchestration
Download Content Orchestration for Manufacturers now to…
Reduce time-wasting manual work that drains your productivity
Build automated workflows that save days - and $$$ - each month
Get teams working together - for higher productivity and efficiency
Manage the complexity of ever-increasing channels and content
Maintain consistency, quality, and brand - even at scale
Create a single source of truth for all your brand assets
And more