Multichannel Publishing
6 Minutes of reading
Success Story - Argyle
How investor communications agency Argyle improved collaboration on critical shareholder communications
Benefits
Effortless collaboration with clients in a single, accessible system
Enhanced ability to collaborate and create accurate regulatory reports
Automatic and transparent audit trail of amends and who made them
Faster turnaround times and time-to-market for client deliverables
Partner: Serioustec
Used Product(s)
WoodWing Studio

Got any questions?
I'm here to help
About the customer
Argyle is the fastest growing provider of shareholder communications services in the United States. With a background in print production, the business diversified into upstream advisory and content management services in 2014, investing heavily in new technology and in-house expertise.

In 2014 Argyle was formed as a specialist communications agency focusing on investor and stakeholder communications - to serve a growing portfolio of the world's largest public companies.

Argyle helps businesses like Cisco and HP communicate their financial, governance, and social performance, whilst complying with stringent regulatory reporting requirements.

Due to the critical importance of accuracy and compliance in this field, the Argyle team comprises advisors, attorneys, project managers, designers, and web developers.

They work together with their clients to draft, edit, design, and publish information across digital and print channels, such as proxies, sustainability reports, annual reports, and other investor materials. This helps achieve data accuracy in regulatory reporting.


Challenge
The need for strict compliance with regulatory requirements - as well as the evergreen importance of creating visually engaging stakeholder communication - Argyle projects typically go through several stages of writing, consultation, editing, and amends.

With a large team of in-house experts, all contributing to each project - as well as multiple stakeholders on the client side - this process can become complicated and time-consuming.

This was exacerbated by the fact that - like many marketing agencies - Argyle relied on traditional channels to share documents and receive amends.

Typically, Argyle would create a PDF of client work and share it with the client via email (if the file size was small enough) or an FTP site (if the file size was larger).

Clients would then mark up the PDF in a separate software - or even print out the PDF, mark it up by hand, then scan it in - before returning it by email or FTP.
This resulted in:
amends being scattered across different channels
risk of amends being missed / risk to data accuracy in financial reporting
no clear audit trail of amends - why and when they were made
exposure to risk from using third-party transfer methods
excessive manual burden on clients to complete amends
Argyle is committed to excellent customer service and to using the latest digital technology to deliver it.
So the Argyle team began looking for document collaboration software that would let them collaborate internally and with clients to create regulatory reports.

"Before WoodWing Studio, the main issue was managing our client edits on their financial reports. We'd layout the report using on-premise design software then send a PDF output to clients. They'd review it and email us amends. We then had to compile and make the amends, create a revised PDF, and send it back to the client.

Now, with the help of WoodWing Studio, time applying changes and sending revised PDFs is cut down. Clients can make their own edits to the report and return them to use within the system. We can make those amends immediately and clients can download a new PDF instantly with no need to use email or FTP to transfer files".

Ronnel San Gabriel, Tech Product Manager at Argyle
Evaluation
Argyle reviewed a number of different solutions for creating shareholder reports before choosing WoodWing Studio. They were assisted by IT consultants Serioustec in the process.

'Studio's features were the best fit for our needs and processes' explains Ronnel San Gabriel from Argyle. 'The WoodWing team was able to come up with different solutions to accommodate all of our requirements. We particularly liked how easy and intuitive the Studio portal is to use for collaboration with clients.'

They selected cloud hosting because it offered the most flexible and accessible way for staff and clients to access and edit reports. Registered users can log into the web-based portal from any device with internet access and securely access and work on the documents they need.
Implementation
The implementation team comprised the Argyle Product Manager, Argyle Composition Team, WoodWing, and WoodWing's partner Serioustec.

Serioustec helped manage system customization, working with WoodWing to develop the functionality and third-party integrations that Argyle required.

This was tested by the Argyle composition team before being rolled out to all creative staff at Argyle.

The company has 10 Studio licenses for their baseline in-house needs. WoodWing's flexible license structure then allows them to add additional licenses for clients when actively working on projects.
Results and benefits
Effortless collaboration with clients in a single, accessible system
Enhanced ability to collaborate and create accurate financial reports
Clearer and faster client amends process
Automatic and transparent audit trail of amends and who made them
Reduced exposure to risk by eradicating the need for third-party file transfer
Faster turnaround times and time-to-market for client deliverables
Reduced burden of clients and improved client experience Discuss your challenges with one of our experts
Looking for a game-changing solution? Reach out to our sales team today and unlock your potential!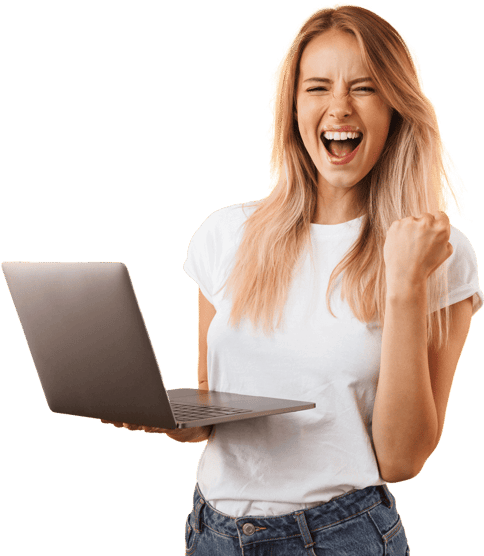 "Among the most appreciated features are the storage space, the simplicity, and the ease with which it can be linked to our custom PIM"
Valentina Bonvini
Marketing Communication Manager

We help you to take charge of your content with our world-class content and information management solutions.
Unlock your potential
Why WoodWing
Enterprise Information Management
Unlock your potential
Content Orchestration
Solutions
Content Creation
Digital Asset Management
Multichannel Publishing
Document Management
Information Management
Knowledge Management
Process Management
Quality Management
Products
WoodWing Studio
WoodWing Assets
WoodWing Swivle
WoodWing Scienta
WoodWing Xtendis
WoodWing Connect
WoodWing Smart Styles
Company
Contact
Partners
Become a partner
Careers
Learning Center
© 2023 WoodWing
Privacy & Cookies
Terms & Conditions
Security