Quality management
Social Intranet
2 minutes of reading
Success Story -
BarentsKrans
An accessible intranet for BarentsKrans.
Results
One portal for all employees

Interactive reference and knowledge management system

Improved use of existing manual within Scienta
Used Product(s)
WoodWing Scienta

Got any questions?
I'm here to help
About the client
BarentsKrans is a prominent office in The Hague. The lawyers and notaries at the firm typically work independently. However, it is vital for them to be aware of ongoing cases and the availability of their colleagues. To achieve this, an intranet is utilised. Hilde van Turennout oversees communications at BarentsKrans, including the intranet.
For whom?
BarentsKrans is a law and notarial firm in The Hague, boasting a rich history and a team of 120 experts. Their specialties span eight different areas of law, and they have earned national and international recognition. Hilde van Turennout is responsible for communications.
Request
Within the legal and notarial profession, colleagues often like to remain informed about each other's activities. An intranet was established to facilitate the sharing of news and information to enhance the entire office; however, the existing intranet required updating. Fortunately, the solution was found in Scienta, which had already been implemented as a digital manual.
Results
Until recently, BarentsKrans had "only" used Scienta as a convenient interactive reference and knowledge management system. As a digital manual, so to speak. However, Scienta also has intranet functions. They set out to supplement these with specific office requirements. Now BarentsKrans has one portal for all employees.
Why did you choose Scienta?
"Honestly, because it was already present. We use Scienta as an interactive digital manual that fully satisfies our needs. Last year, when we realized that the technology supporting our previous intranet would soon become obsolete, we requested several - pricey - quotes. Scienta pointed out that their platform Scienta Premium could also be used as an intranet at no extra cost. We were immediately interested, although we wanted to ensure it would work first."
What convinced you?
"First of all, the commitment and dedication of the Scienta people. They demonstrated the synergy benefits of merging two portals. Secondly, Scienta was already hard at work enhancing the platform with new intranet functionalities. So our timing was perfect. For example, our internal telephone directory with information on accessibility and availability- the staff directory - is very important to us. In close consultation, Scienta took on many of our requirements."
How do you like working with Scienta?
"I appreciate how practical, helpful, and clear they are. When something is impossible, they are upfront about it and say 'no'. I think that's important. Additionally, I appreciate that we can implement new releases in phases. For instance, I wanted the reception page to feature the first two lines of news items. It was nice that this could be done immediately in the next release, but I needed time to write those first two lines. Fortunately, I could discreetly add the news first and only then turn on the widget. That way, I didn't have a reception page with gaps."
Has the manual usage improved as well?
"Yes, I see an upward trend in the use of the manual because it is now integrated with our intranet. After all, people enjoy reading news about their colleagues. So it functions as a more appealing entry point than procedures and protocols. You could even say it contributes to our efficiency." Discuss your challenges with one of our experts
Looking for a game-changing solution? Reach out to our sales team today and unlock your potential!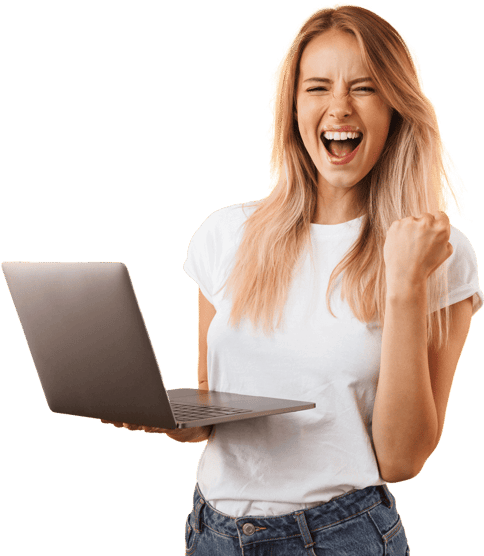 "Among the most appreciated features are the storage space, the simplicity, and the ease with which it can be linked to our custom PIM"
Valentina Bonvini
Marketing Communication Manager

We help you to take charge of your content with our world-class content and information management solutions.
Unlock your potential
Why WoodWing
Enterprise Information Management
Unlock your potential
Content Orchestration
Solutions
Content Creation
Digital Asset Management
Multichannel Publishing
Document Management
Information Management
Knowledge Management
Process Management
Quality Management
Products
WoodWing Studio
WoodWing Assets
WoodWing Swivle
WoodWing Scienta
WoodWing Xtendis
WoodWing Connect
WoodWing Smart Styles
Company
Contact
Partners
Become a partner
Careers
Learning Center
© 2023 WoodWing
Privacy & Cookies
Terms & Conditions
Security