Digital Asset Management
7 Minutes of reading
Success Story -
Cipla South Africa
How Cipla South Africa tackles decade-old challenges in content production processes with WoodWing Assets
Results
Based on Cipla's calculation matrix, they are currently on a 98% saving in terms of production time and production costs.
The turnaround time for i.e. a brochure, from briefing to sign-off, has been reduced from months to days, and production time from weeks to hours.
At Cipla, 200 employees work with WoodWing Assets on a daily basis
Partner: APS
Used Product(s)
WoodWing Assets

Got any questions?
I'm here to help
About the customer
Cipla South Africa (Cipla SA), owned by Cipla Global, strives to produce world-class medicine at affordable prices. It is the largest leading pharmaceutical company in South Africa by volume and third largest in value. With 25,000 employees across 44 manufacturing facilities worldwide, Cipla has emerged as one of the most respected pharmaceutical names across more than 100 countries. Their portfolio includes over 1000 products across wide range of therapeutic categories with one quality standard globally.
Challenge
Cipla develops both scheduled and over the counter medicines and pharmaceutical supplements. These medicines are supplied to pharmacies, hospitals and other key prescribers. These medicines are shipped with package inserts, which have to be printed and boxed with the medication and published online. Cipla also writes case studies, drafts medical forms and legal documentation and develops images and barcodes. In short, Cipla works with a large amount of content, while struggling to store it in a safe, centralized and structured manner. As a result, documents easily disappear or get lost in an unmanageable number of versions during the content creation and approval processes.
Artwork production related documents used to live in email, disappear and/or die on desktops, it cost us valuable time and resources to assess the versions and find to conclude which version was correct and updated and who had access to it. We needed a safer, more efficient and cleaner line of communication.

Steven van Heerden, Manager Design & Digital at Cipla SA
The previous workflow existed of e-mailing Acrobat PDF's, Microsoft Word- or Excel-files, annotating them, saving a copy on every desktop and forwarding or sending it back via e-mail. This meant lack of tracking and no version control, which resulted in a three-month turnaround time on average for i.e. a brochure and a two-week turnaround time on average for packaging files.
Cipla collaborates with many internal departments and external partners that work remotely. In order to successfully produce and store any form of content, it is crucial for Cipla to work with these co-workers as if they are present in the same room. The previous way of working emphasized the physical distance and thus caused lack of collaboration within and between all of the teams. These challenges were a major obstruction to the workflow.
Evaluation
Two years ago, Cipla acknowledged all of the challenges in the content development processes and was looking to change its course from focusing only on information archiving to actively managing the workflow.
Around the same time, Cipla met with APS, a WoodWing integration partner in South Africa, through a communal project. After a thorough evaluation of the challenges that Cipla was facing, APS advised the company to upgrade the existing workflow by deploying WoodWing's Digital Asset Management system: WoodWing Assets.
Accordingly, Cipla's IT - department looked into a more central approach for content management. The initial idea was to start using Microsoft's SharePoint organization-wide. After four meetings, it became apparent that SharePoint did not support Cipla's requirements, so they continued looking. (They were already running trial versions of WoodWing Assets because SharePoint did not meet their expectations as an asset manager).
WoodWing Assets fitted in perfectly with Cipla. According to Cipla, WoodWing Assets is easy and clean to install and provides quick onboarding time. Also, the capability to mimic any workflow (and improve it in doing so) as well as the option to integrate the programs that Cipla was already using on a daily basis is beneficial. All that was needed, was a server and internet connection.
Implementation
Initially, getting the SAGA head office on board to overhaul the existing workflow with a completely new DAM-system proved to be a challenge. It was hard for the Manager of Design & Digital to sell the idea to the executive board, as implementing a new DAM-system created the idea that it would entail big changes and training. Once the head office approved the system after an explanation of how the company would benefit from WoodWing Assets, the implementation process was facilitated almost automatically.
We love WoodWing Assets. Everyone who actively interacts with Assets loves it. Internally we can't do without it anymore and when we allow external agencies to work in Assets for collaborations on projects, it takes them less than thirty minutes to learn how to freely operate the solution. The more the staff can do in Assets, the happier they are.

Steven van Heerden, Manager Design & Digital at Cipla SA
During the first phase of the implementation, all of Cipla's digital assets had to be labelled and tagged so the employees could benefit from a structured asset library. The assets and their accredited metadata were added and are still managed by each relevant department. The metadata have improved the accessibility and searchability of content. An example: when looking for all medicines with the same active ingredient, the exact name of these medicines had to be inserted manually. Most likely, one or more relevant medicines would be overlooked. With WoodWing Assets, all medicines can be found by searching only on that one active ingredient by virtue of the taxonomy and metadata options.
There are 200 people currently working, directly and indirectly, with WoodWing Assets within and with Cipla. These employees work in various departments, such as marketing, operations, legal and medical.
Cipla was impressed when we explained how fast WoodWing Assets could go live. The solution is user-friendly and has a clean and speedy installation process. It took a week from installment to configuration to training and finally using the solution.

Andrew Parrington, Director of Sales at APS
Results & benefits
The turnaround time for a brochure, from briefing to sign-off, has been reduced from months to days.
At Cipla, 200 employees work directly and indirectly with WoodWing Assets on a daily basis.
During the content production process, WoodWing Assets provides automatic version tracking. This means that every user has the accurate version of the document and controls accessibility for employees.
Document approvals used to take two weeks from sending to receiving back. This has been reduced to 24 hours.
Based on Cipla's calculation matrix, they are currently on a 98% saving in terms of production time and production costs.
One of the greatest advantages of WoodWing Assets for Cipla is the amount of time and the scope of work that has been saved with content production processes since the solution was installed. The turnaround time of a brochure or flyer from briefing to sign-off took three months on average. This turnaround time has been reduced to a few days.

A number of the files written are sensitive and confidential, so having them saved locally by their staff without any control over who has access, has been a challenge for Cipla for years. It used to take three weeks to confirm whether file-versions were correct and accurate. This is now done automatically by WoodWing Assets. Documents are stored safely, yet accessible, regardless of the device from which the employees work.
All of our commercial production Standard Operational Procedures are currently under revision. The reason is that WoodWing Assets has raised the standard and scope of work. Colleagues could travel and this would have no effect on our production time.

Steven van Heerden, Manager Design & Digital at Cipla SA
Another major benefit for Cipla is that, because of the reduced amount of administration of assets, Cipla no longer needs to contract additional consultants during busy periods. Now intercontinental collaboration is easier than before.
Processes that Cipla has struggled with for years have now been resolved. Safety, speed and collaboration have been raised to a new standard and it has left Cipla hungry for further expansion.
We are currently looking into leveraging WoodWing Assets as our global backburn, from our head office in Bombay. Having all of our offices connected to one central commercial material production solution would be amazing.

Steven van Heerden, Manager Design & Digital at Cipla SA Discuss your challenges with one of our experts
Looking for a game-changing solution? Reach out to our sales team today and unlock your potential!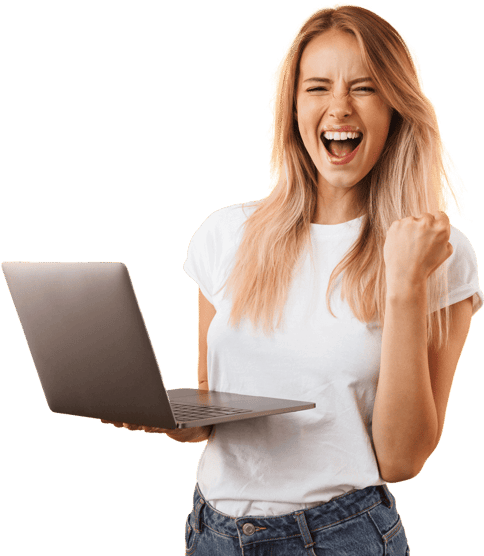 "Among the most appreciated features are the storage space, the simplicity, and the ease with which it can be linked to our custom PIM"
Valentina Bonvini
Marketing Communication Manager

We help you to take charge of your content with our world-class content and information management solutions.
Unlock your potential
Why WoodWing
Enterprise Information Management
Unlock your potential
Content Orchestration
Solutions
Content Creation
Digital Asset Management
Multichannel Publishing
Document Management
Information Management
Knowledge Management
Process Management
Quality Management
Products
WoodWing Studio
WoodWing Assets
WoodWing Swivle
WoodWing Scienta
WoodWing Xtendis
WoodWing Connect
WoodWing Smart Styles
Company
Contact
Partners
Become a partner
Careers
Learning Center
© 2023 WoodWing
Privacy & Cookies
Terms & Conditions
Security