Digital Asset Management
6 Minutes of reading
Success Story - Coca Cola
How CCEP Improved operational efficiency and brand management with WoodWing Assets
Results
With the new DAM system in place – used by more than 400 people – CCEP has resolved operational difficulties and can quickly provide up-to-date product information to clients and collaborators.
CCEP has improved collaboration with external marketing agencies for the production of localized marketing materials and campaigns.
Other departments within CCEP are adopting WoodWing Assets (former Elvis DAM), as they too see opportunities to improve efficiency.
Partner: LAB9
Used Product(s)
WoodWing Assets

Got any questions?
I'm here to help
About the customer
Coca-Cola European Partners in Belgium and Luxembourg is a subsidiary of Coca-Cola European Partners plc. (CCEP), the largest bottler of The Coca-Cola Company products. The company is a major fast-moving consumer goods business that makes, sells and distributes the world's most loved soft drinks brands, to more than 300 million people.
Coca-Cola European Partners has been active in Belgium and Luxembourg for over 90 years where they have around 2000 employees and currently distribute 19 different brands.
The company's main business is bottling and they sell the products directly to wholesalers, supermarkets, stores and restaurants. Furthermore, they are also in charge of producing all types of marketing materials, such as Point of Sales materials to support the promotion and in-store product positioning.
Challenges
One of the main challenges faced by Coca-Cola European Partners was the usage of different platforms to store, manage and share files, and the lack of functionality they offered. Sharing larger files was done using .zip format, and the file-sharing platforms did not offer visual previews. This especially was an issue when the receiver did not own the corresponding graphics software to open or preview the files.
On top of that, there was a legacy media library platform, which had been implemented back in 2004. It wasn't scalable and couldn't grow with the needs of the company.
The previous solution we had was really time-consuming and not so user-friendly. We could only upload one asset at a time.

Iris De Smedt, Graphic Designer at Coca-Cola European Partners
Evaluation
Coca-Cola European Partners followed the customary approach of multinational companies and invited different companies to present their solutions. After the presentations, and Q&A panels by CCEP, the evaluation process began based on factors relevant to the company, including the price and quality of the suggested solutions.
The ultimate goal of the evaluation was to choose the best solution that would meet the needs of the graphics team and their internal and external customers. This solution should enable the creative teams to quickly disseminate product graphics and localized campaigns (in Dutch and French) of newly launched products to customers and partners involved in the sales and distribution process.
WoodWing Assets (former Elvis DAM) was chosen because of its user-friendly UI, the powerful integration options and the functionality to easily share any file. Lab9, WoodWing's Authorized Solution Partner in Belgium and the team that supported the process of implementation, were straightforward and thorough with the answers to specific questions during the evaluation process.
The decision to move forward with the implementation of WoodWing Assets was made in August and the process of implementation started the next month. By the end of October, the DAM system was implemented and the CCEP team could start using the solution to upload assets and share files with customers.
WoodWing's partner, Lab9 have created all necessary custom-made plugins to connect the digital asset management solution with other internal systems used by the employees, including TrustBox. TrustBox is an online backup service which is used as a platform that collects product information, product images and all relevant information for retailers in one place. Lab9 created an WoodWing Assets plugin that enables CCEP to share images via TrustBox in an optimized way. Instead of uploading all the images, the team can now use simple hyperlinks to product images and information. Through TrustBox, the latest product images become automatically available on all retailer websites that have these products listed.
The satisfactory rate for providing complete product information in TrustBox, which is a crucial tool for retailers, has risen to 80% after the implementation of WoodWing Assets.

Chris De Clercq, Application Specialist at Lab9
Results & Benefits
WoodWing Assets has helped CCEP overcome the operational difficulty of providing up-to-date information: to clients for marketing campaigns, and to consumers for legal reasons (GDPR and 1169/2011 regulations).
The team can more easily produce marketing materials in Dutch and French due to the improved organization of materials.
Images can now be uploaded into the library and enriched with metadata in batch, saving tons of time and effort.
The collaboration workflow with key accounts has been optimized, now that product information is updated automatically
When working with external creative agencies to produce marketing campaigns, communication, and quality of work has improved due to the organized delivery of brand assets.​
Other departments within CCEP are adopting the system as they too see opportunities to improve their operational efficiency and organization using WoodWing Assets. Discuss your challenges with one of our experts
Looking for a game-changing solution? Reach out to our sales team today and unlock your potential!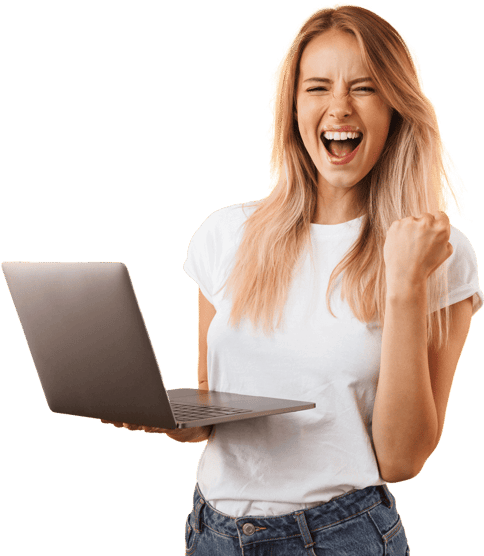 "Among the most appreciated features are the storage space, the simplicity, and the ease with which it can be linked to our custom PIM"
Valentina Bonvini
Marketing Communication Manager

We help you to take charge of your content with our world-class content and information management solutions.
Unlock your potential
Why WoodWing
Enterprise Information Management
Unlock your potential
Content Orchestration
Solutions
Content Creation
Digital Asset Management
Multichannel Publishing
Document Management
Information Management
Knowledge Management
Process Management
Quality Management
Products
WoodWing Studio
WoodWing Assets
WoodWing Swivle
WoodWing Scienta
WoodWing Xtendis
WoodWing Connect
WoodWing Smart Styles
Company
Contact
Partners
Become a partner
Careers
Learning Center
© 2023 WoodWing
Privacy & Cookies
Terms & Conditions
Security