Document Management
2 minutes reading time
Success story - Credit Life
Archiving of all policy-related documents in Xtendis.
Results
Cost savings when archiving documents.
Complete files.
Optimal availability of documents.
Durable and safe storage.
Savings on archive space.
Used products:
WoodWing Xtendis

Got any questions?
I'm here to help
About the customer
Credit Life, established in 2001, offers financial insurance and savings products. These products are exclusively sold through intermediaries to consumers. As a result, Credit Life receives many documents daily through these intermediaries.
Because of the rapid growth in the number of documents and the legal obligation (Financial Supervision Act) to preserve these documents for an extended time, Credit Life has been successfully using the digital archive system Xtendis for some time. Credit Life's primary system, Aquila, is fully integrated with Xtendis. This connection allows for substantial cost savings in document processing.
Xtendis is primarily used as a digital policy archive. The policy archive contains many documents related to the insurance policies requested by policyholders, such as application forms, medical statements, correspondence, amendments, etc. These documents are sourced from various places and securely stored in Xtendis for long-term, unalterable safekeeping.
For example, application forms arrive at Credit Life in paper form. These are scanned and manually provided with just two characteristics. Aquila then fully automatically checks which new application forms have been added to Xtendis. These new application forms are displayed to the user in Aquila and further processed.
Aquila then generates a unique policy number for each form and passes this back to Xtendis, along with the name and address information. Thanks to this link, the file data in Xtendis are always up to date.
The policy output generated by Aquila is also archived fully automatically in Xtendis. Reading all these documents does not require any interaction from an end user. In addition to cost savings, the rapid archiving of documents ensures complete records.
Thanks to the Xtendis SDK, the search function of Xtendis is also integrated into Aquila. This Software Development Kit offers extensive possibilities for far-reaching integration into other applications. The integration with Aquila makes it possible to search a file in Xtendis directly from Aquila based on the unique policy number.
Suppose no document attribute is available to the user. In that case, policy files can be accessed by document content using Full Text Retrieval. With this feature, any document can be quickly retrieved based on any word and/or text contained within it.
Other digital documents can be easily archived in Xtendis directly from the application where they were created by using Print2Xtendis. Suppose a new document is added to an existing policy file. In that case, an e-mail notification is sent from Xtendis to the responsible department so that the document can be processed.
The benefits Credit Life enjoys with the implementation of Xtendis include the following:
cost savings in archiving documents: thanks to the use of source drivers, both paper and digital documents from any source are automatically archived quickly in Xtendis;
complete files: thanks to fast archiving, the files are up to date;
optimal document availability: documents are instantly retrievable using Full Text Retrieval and the far-reaching integration of Xtendis with Aquila;
preservation and safe storage: the documents are safely stored for a more extended period and protected against calamities such as fire or flooding;
saving archive space: digital storage eliminates the need to store physical documents.
Simply put, Xtendis enables Credit Life to optimize its archiving, processing, and distribution of policy-related documents. This system also allows for easy access to other types of documents, creating growth opportunities for the company. Discuss your challenges with one or our experts
Looking for a game-changing solution? Reach out to our sales team today and unlock your potential!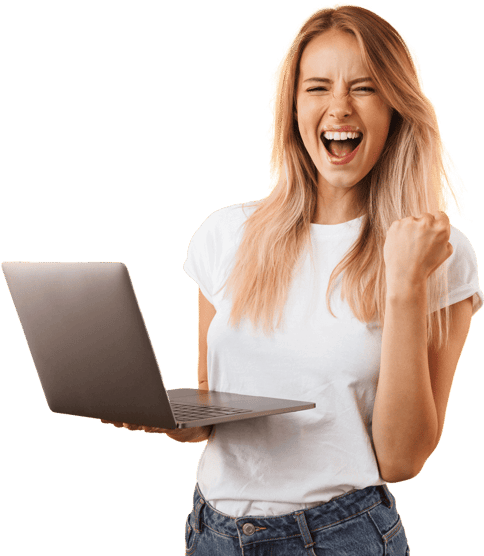 "Among the most appreciated features are the storage space, the simplicity, and the ease with which it can be linked to our custom PIM"
Valentina Bonvini
Marketing Communication Manager

We help you to take charge of your content with our world-class content and information management solutions.
Unlock your potential
Why WoodWing
Enterprise Information Management
Unlock your potential
Content Orchestration
Solutions
Content Creation
Digital Asset Management
Multichannel Publishing
Document Management
Information Management
Knowledge Management
Process Management
Quality Management
Products
WoodWing Studio
WoodWing Assets
WoodWing Swivle
WoodWing Scienta
WoodWing Xtendis
WoodWing Connect
WoodWing Smart Styles
Company
Contact
Partners
Become a partner
Careers
Learning Center
© 2023 WoodWing
Privacy & Cookies
Terms & Conditions
Security