Quality management
Process management
2 minutes of reading
Success Story -
De Cromvoirtse
Here is how De Cromvoirtse handles the new Building Quality Assurance Act (Wkb)
Results
By integrating processes and data, faster turnaround times are achieved.
The knowledge of employees is recorded instead of relying solely on employees' memory.
De Cromvoirtse is certified with the ISO 9001 case manual.


Used Product(s)
WoodWing Scienta

Got any questions?
I'm here to help
For whom
De Cromvoirtse is a metalworking company that specializes in supplying high-quality metalworking (stainless steel, aluminum, and steel). It has branches in Oisterwijk and Nuth and is an industry leader. Quality and automation of processes are considered part of their "high ICT content," as Walter Veneman, EHS coordinator, puts it. The entire purchase and delivery process is digital and automated as much as possible. Robots and people work together in the 6,000 m2 factory hall to deliver as quickly and efficiently as possible.
Request
Automation and digitization require software that supports the process where necessary. With 1500 customers and 300 companies with whom business is frequently done, managing and securing the processes involved is essential. These processes are constantly being improved. With Scienta providing the correct manuals and support for ISO 9001, De Cromvoirtse is benefiting from continuous improvements. "Soon, even more robots will be on the shop floor. " The new legislation requires extensive documentation, but De Cromvoirtse is adequately prepared.
Results
Scienta helps make processes and data work seamlessly together. This allows De Cromvoirtse to optimize their turnaround times. Not to mention, when one of De Cromvoirtse's employees left, who was the sole individual with knowledge of how a particular machine worked, that knowledge had to be stored somewhere. Scienta's software helped in this process. Scienta's 9001 manuals also helped De Cromvoirtse achieve certification. As a result, the company is already prepared for the new legislation that is coming, and they don't have to change anything regarding methods when it does. As a result, the company is already prepared for the new legislation that is coming, and they don't have to change anything regarding methods when it does.
"We are automatically already compliant with the new Wkb law."
"De Cromvoirtse is a metalworking company with a high ICT content," Walter Veneman, EHS coordinator, explains. "Everything that can be automated is automated. So, regarding this new law, you end up with a huge head start."
Wkb for suppliers
As a supplier in the construction and mechanical engineering industries, it's crucial to demonstrate your products' origin and quality assurance. Where exactly does a steel beam or stainless steel pipe come from? Does the product comply with all norms and standards?
You will soon have to be able to hand over that documentation effortlessly, as this will become necessary for quality assurance for new construction and the larger higher-risk modifications to existing construction.
Does much change for De Cromvoirtse?
"For us, nothing really changes. Until now, we sporadically dealt with a client who requested the necessary documentation according to the Wkb Act. But because we have all procedures and processes recorded within Scienta, that printout was made in no time."
"That law was created to increase construction quality. We all know an example of a balcony that has come down or, as I now see in my area, a flat where tiles are falling off the outer walls after 10 years. Currently, it is enormously difficult to find out who is liable. The tiler? The contractor? The supplier of the tiles? Soon, all delivered materials and specifications will be tracked in the bookwork the quality assurance officer keeps."
"We will not change our work process abruptly anytime soon. Rather, I think that it will offer us much more. We no longer have to compete with others who supply shoddy quality. Someone who was able to purchase some poor-quality metal somewhere will soon be more likely to drop out because they cannot provide the proper documentation."
The introduction of the Wkb Act has been postponed several times. Why?
"Companies are not yet ready for it. If you are not yet working with a quality management system, you will soon have to keep and record much more. Mainly on the construction side of things. There will be a quality assurance officer you must consider in your processes; you need time for that transition."
When you started working with Scienta, was that also time-consuming?
"That's precisely why we chose Scienta. We were hesitating between two parties, and with Scienta, we were confident the system would help us make everything more efficient. It required almost no time to understand the software, plus your support is free. With Scienta, it was also immediately clear what you were choosing, 'this is what you pay for, and this is what you can expect from us'."
"The manuals and documentation you provide around ISO 9001 helped us to store the knowledge a departing colleague had. That was incredibly easy with Scienta; we still benefit from that daily." Discuss your challenges with one of our experts
Looking for a game-changing solution? Reach out to our sales team today and unlock your potential!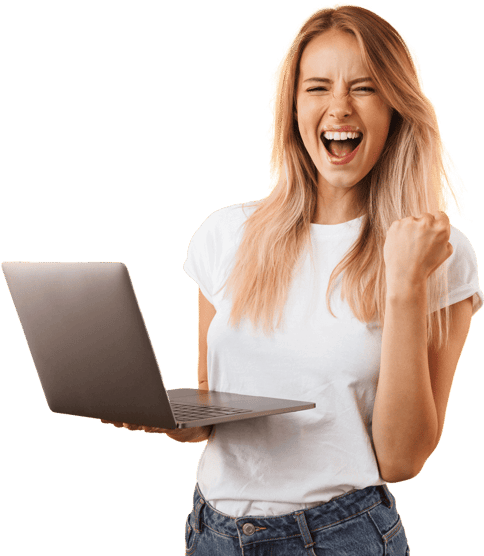 "Among the most appreciated features are the storage space, the simplicity, and the ease with which it can be linked to our custom PIM"
Valentina Bonvini
Marketing Communication Manager

We help you to take charge of your content with our world-class content and information management solutions.
Unlock your potential
Why WoodWing
Enterprise Information Management
Unlock your potential
Content Orchestration
Solutions
Content Creation
Digital Asset Management
Multichannel Publishing
Document Management
Information Management
Knowledge Management
Process Management
Quality Management
Products
WoodWing Studio
WoodWing Assets
WoodWing Swivle
WoodWing Scienta
WoodWing Xtendis
WoodWing Connect
WoodWing Smart Styles
Company
Contact
Partners
Become a partner
Careers
Learning Center
© 2023 WoodWing
Privacy & Cookies
Terms & Conditions
Security