Digital Asset Management
Multichannel Publishing
6 Minutes of reading
Success Story - Hoogvliet
How Dutch supermarket chain Hoogvliet reclaimed control of their marketing content and creative processes.
Results
40-50% time saving on brochure production.
Easier collaboration between central marketing and multiple creative agencies.
Increased creative control over marketing collateral.
Partner: Qonqord
Used Product(s)
WoodWing Assets
WoodWing Studio

Got any questions?
I'm here to help
About the customer
Hoogvliet is a Dutch supermarket chain, founded in 1968 in the village of the same name, now part of Rotterdam. One of the top ten supermarket chains in Holland, it boasts 71 stores and employs 6,000 staff.
Zuid-Holland is home to over 60 of these stores, attracting 1.1 million regular customers and making it the third biggest food retailer in the province.
In addition to its portfolio of physical stores, the chain also has an e-commerce site and mobile app for added convenience.
Challenge
Hoogvliet attracts customers through strong customer service, everyday value, and special offers. These offers are promoted across several channels including social media, email, online, in-app, and in-store.

Stores vary in size and smaller locations can't take part in every special offer. So individual stores use weekly catalogs and point-of-sale materials to signpost shoppers to the offers they are participating in.

This presents a logistical challenge for the central marketing team, which needs to balance national campaigns and business-as-usual activity, with highly localized, time-sensitive promotions.

At any one time, Hoogvliet has four or five weekly catalogs in production, as well as POS materials that must match the catalog content in terms of product imagery and information.

This process involves input from numerous stakeholders, including in-house marketers, two external agencies (one for catalog design, one for POS), and individual store managers.

To improve productivity and reduce time-to-market and cost, the supermarket decided to explore digital transformation of their marketing activities.
Evaluation
Lacking in-house expertise in content orchestration, Hoogvliet approached workflow and software consultants, Qonqord, for help.

Consultant Joris De Jong wasted no time auditing their current processes and identifying opportunities for streamlining workflows.

He immediately spotted that Hoogvliet was hampered by manual processes for catalog production, including:
Manual data input.
Fully outsourced layout and design.
Poor asset management.
Asynchronous approval processes via email and PDF.
Hoogvliet wanted a streamlined system that they owned and could control, so they could continue to work with multiple creative suppliers, rather than being tied into a proprietary system belonging to an individual agency.

As a WoodWing solutions delivery partner, Qonqord knew WoodWing Assets and WoodWing Studio would deliver the process improvements, cost savings, and collaborative environment Hoogvliet needed.
Rather than simply replicate their existing processes, we thought 'wouldn't it be better for Hoogvliet to have a platform where they can create layouts, work on the content and gather feedback before sending it to their agency to finalize design'. That idea really appealed to them and - knowing the functionality available through WoodWing Assets and WoodWing Studio - that's what we were able to deliver.


Joris De Jong, Workflow Consultant, Qonqord
Implementation
After implementing WoodWing solutions, integrated with EasyCatalog and Adobe InDesign, the supermarket chain has reclaimed control of its creative process and reduced time-to-market.

They're now able to create a master data source that contains product and promotion information, push a button and automatically populate an InDesign catalog template.

The process pulls in product images from WoodWing Assets as their single-source-of-truth for product imagery and creates proof that all collaborators can view and feedback on within WoodWing Studio.

If product details change, Hoogvliet can amend the master data source and the catalog artwork is automatically updated with the changes.

Once agreed, the artwork is shared with their design agency, who finalizes the design.

Qonqord estimates that this has cut catalog production times by 40-50%, whilst bringing the initial production stages in-house has reduced outsourcing and agency costs.

Furthermore, the same data source feeds POS production with a separate agency - who also have access to WoodWing Assets - ensuring greater consistency between collateral produced remotely.

Working within the scope of the supermarket's existing systems, Qonqord has delivered a future-proof system that can scale and grow when Hoogvliet is ready to take the next steps in their digital transformation.
Results & benefits
Increased creative control over marketing collateral.
40-50% time saving on brochure production.
Easier collaboration between central marketing and multiple creative agencies.
No sacrifice of autonomy thanks to in-house ownership of processes, systems, and software. Discuss your challenges with one of our experts
Looking for a game-changing solution? Reach out to our sales team today and unlock your potential!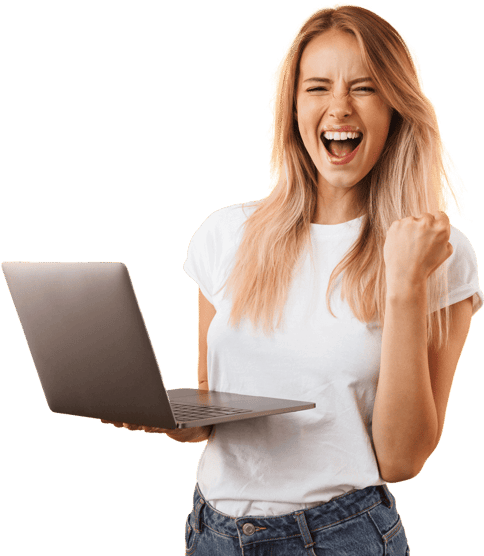 "Among the most appreciated features are the storage space, the simplicity, and the ease with which it can be linked to our custom PIM"
Valentina Bonvini
Marketing Communication Manager

We help you to take charge of your content with our world-class content and information management solutions.
Unlock your potential
Why WoodWing
Enterprise Information Management
Unlock your potential
Content Orchestration
Solutions
Content Creation
Digital Asset Management
Multichannel Publishing
Document Management
Information Management
Knowledge Management
Process Management
Quality Management
Products
WoodWing Studio
WoodWing Assets
WoodWing Swivle
WoodWing Scienta
WoodWing Xtendis
WoodWing Connect
WoodWing Smart Styles
Company
Contact
Partners
Become a partner
Careers
Learning Center
© 2023 WoodWing
Privacy & Cookies
Terms & Conditions
Security