Multichannel Publishing
6 Minutes of reading
Success Story - Stämpfli
How Stämpfli streamlines print and digital publishing through channel-neutral content creation.
Results
Stämpfli has gathered a lot of new know-how on modern publishing and can offer state-of-the-art solutions to their clients;
Clients recognize the effectiveness of the "story-first" approach and have adopted it in their content production;
Improved coordination through centralized storage of all articles and matching media.
Partner: A&F
Used Product(s)
WoodWing Studio

Got any questions?
I'm here to help
About the customer
Stämpfli AG is a Swiss graphic arts company and publishing house, part of the Stämpfli Group. The company offers corporate communication services to broad industry clients, through the skillsets of 330 employees from 16 different countries.
Stämpfli offers a wide variety of professionals under one roof: ranging from communication specialists, publishing service providers, web developers, and IT professionals, proofreaders, editors, printing specialists and copywriters to interaction designers.
Challenges
Channel-neutral production flows have been topic of discussion for many years. Technically, channel-neutral production solutions can easily be created, were it not for the user demands that are making the creation of these solutions overly complex: "Everything is too complicated, everything is too cumbersome, there are too many steps involved." So how to get to a solution that fits both the needs of the publishers and users?
Since the introduction of desktop publishing, the reuse of content has been of interest to Stämpfli AG and its customers. In Stämpfli's opinion, until 2015 when WoodWing introduced Inception (nowadays part of WoodWing Studio), there was no clever solution available that allowed for longer articles to be created both digitally and in print. When Stämpfli AG saw and familiarized themselves with WoodWing's solution, they were instantly excited about its intuitiveness and ease of use.
Evaluation
When the evaluation started, WoodWing's solution wasn't fully ready yet. However, Stämpfli already saw the potential of the technology and understood the approach that WoodWing was taking. Customers were also involved to get their opinion on the future solution.
During the evaluation period, WoodWing partner a&f systems ag has been instrumental in working with Stämpfli to shape and define their future publishing solution, and in keeping them up to date on any new WoodWing developments.
Implementation / Integration
The first customer to test Stämpfli's new channel-neutral publishing solution was the Zürich University of Applied Sciences (ZHAW). Their print magazine IMPACT is published four times per year, accompanied by the publication to an app. They had to copy and paste content from their print version into Inception until then. This was a perfect case to test a prerelease of the current WoodWing Studio product and take the story-first approach. The editor-in-chief immediately saw the potential.
Thanks to the willingness of the editor ­in chief for introducing new technologies and processes, we were able to implement the new solution right from the start.

Markus Trachsel, Head of Media Prepress Stämpfli AG
Once the new production process was in place, the editorial staff needed to be trained, ...fast. The team was hesitant, as there was too little time to cover all the changes and new processes in detail.
In order to make the first production work, the client set up the "print-first" workflow. From there they would guide the editorial team and their copywriters towards a "story-first" approach.
Most editors have been producing print content for many years. Shifting to a "story-first" approach takes some time, but in the end, it pays off as the story can be published to multiple channels and its consistency can be kept. Meanwhile, the client has already published the fourth edition of the magazine and the trend to have more and more content produced following the "story-first" approach has taken off within the company.
Results & benefits
Stämpfli has gathered a lot of new know-how on modern publishing and can offer state-of-the-art solutions to their clients.
WoodWing Studio has simplified many day-to-day tasks.
Stämpfli's clients recognize the effectiveness of the "story-first" approach and have adopted it in their content production.
WoodWing Studio easily supports the integration of various multimedia elements. As a result, the publishing process becomes more efficient and streamlined.
The new system enables editorial staff to create stories in a channel-neutral way. Images and videos can be added from the start to enrich the story.
Stämpfli AG's clients can now also publish their content to websites, mobile apps or to the Swiss Media Database (SMC) with just a click of the mouse.
Users store all content centrally, so there is no more searching for texts within mailboxes or images scattered over different folders. Discuss your challenges with one of our experts
Looking for a game-changing solution? Reach out to our sales team today and unlock your potential!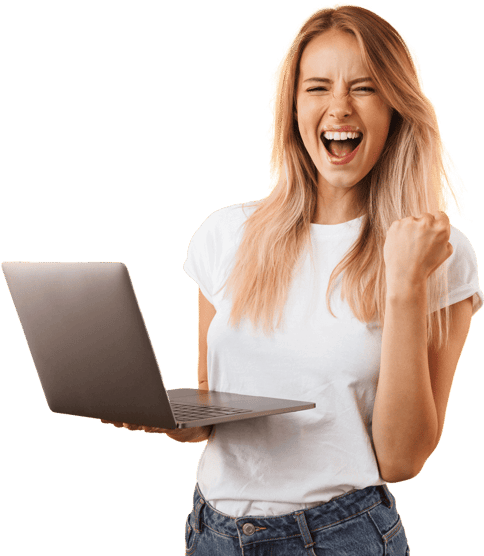 "Among the most appreciated features are the storage space, the simplicity, and the ease with which it can be linked to our custom PIM"
Valentina Bonvini
Marketing Communication Manager

We help you to take charge of your content with our world-class content and information management solutions.
Unlock your potential
Why WoodWing
Enterprise Information Management
Unlock your potential
Content Orchestration
Solutions
Content Creation
Digital Asset Management
Multichannel Publishing
Document Management
Information Management
Knowledge Management
Process Management
Quality Management
Products
WoodWing Studio
WoodWing Assets
WoodWing Swivle
WoodWing Scienta
WoodWing Xtendis
WoodWing Connect
WoodWing Smart Styles
Company
Contact
Partners
Become a partner
Careers
Learning Center
© 2023 WoodWing
Privacy & Cookies
Terms & Conditions
Security