ENHANCE YOUR DIGITAL ASSET MANAGEMENT
Create, manage, and distribute your digital assets
WoodWing Assets offers a best-in-class integration with Adobe Creative Cloud, empowering you with industry-leading collaboration and file management capabilities.
Streamline your creative process for maximum efficiency
Watch WoodWing Assets in action. Our advanced digital asset management solution empowers publishers, media companies, and marketers to seamlessly store, manage, and distribute high-quality content across multiple platforms.
Streamline your creative process for maximum efficiency
Upload files effortlessly
With WoodWing Assets, adding your files and folders is a seamless process. Simply drag and drop them into the platform, and you're good to go.
WoodWing Assets has a unique upload feature that allows you to upload files and folders quickly. Drag 'n drop your files and folders straight into your assets folder, and WoodWing Assets will create thumbnails, and previews, and extract your metadata.
Seamless creative integration
Experience the seamless combination of powerful Adobe Photoshop and InDesign integration with easy-to-use file management capabilities.
Simply open an Adobe Photoshop or InDesign file straight from the WoodWing Assets browser and start designing. With drag and drop, you can place your images directly on your layout. Start editing placed images while working on your layout, and WoodWing Assets will ensure your edits are saved and your images linked.
Automated version control
Forget about manually saving changes. WoodWing Assets automatically tracks and manages versions, ensuring you never lose important iterations.
While going through various stages of design work, it's good to know that WoodWing Assets keeps track of all the changes you make. Every time you close an Adobe InDesign file or edit an image, a new version is created and saved automatically.
Effortless design collaboration
No more relying on emails or external sharing tools. Collaborate on designs-in-progress directly within WoodWing Assets, streamlining your creative workflow.
In the middle of the creation process, the opinion of a colleague or the approval of your customer is important. No matter the file size, with the one-click share feature, you can share your design in progress and have it approved, commented on, or rated.
Accelerate publishing processes
Revolutionize your content production and publishing workflow with WoodWing Assets, providing you with the ultimate solution for fast and efficient publishing.
WoodWing offers the ultimate solution for content production and publishing by combining WoodWing Assets with WoodWing Studio - our solution for multichannel content creation and publishing.
While WoodWing Assets supports storing, managing, and retrieving an unlimited number of digital assets, WoodWing Studio streamlines your complete content production and publishing process.
Seamlessly manage files with simplicity and sophistication
Effortless file management
Easily search, browse, and intuitively filter through your assets, thanks to the powerful built-in Elasticsearch technology.
Whether you have thousands of marketing files or an archive of millions, WoodWing Assets helps to quickly search, filter and drill down search results so you get the file you were looking for.
Elasticsearch is the most popular search engine on the market and is used by names such as Facebook, Netflix, and Wikipedia.
Enhance with metadata
Enrich and categorize your files using metadata, taxonomies, and flags, allowing for efficient organization and retrieval.
The true value of your intellectual property is enhanced by adequately categorizing your files. Whether it's for the reuse of licensed images or for monetizing your archived content, proper metadata makes sure you get the maximum out of your files.
WoodWing Assets allows you to manage over 400 metadata fields and supports the international metadata standards (IPTC, EXIF, XMP, Dublin core). In addition, you can create an unlimited number of custom metadata fields to help you store non-standard information.
Built-in taxonomy support helps you to organize assets using a predefined, hierarchical tree of classifications. This assists with unified classification and a reduction of errors.
Would you like all of your final designs visualized on one screen or an instant overview of expired images? Flags can visualize an asset's status, expiry date, or copyright.
Flexible organization with folders and collections
Take advantage of folders and collections to structure and organize your files in a way that suits your workflow and preferences.
WoodWing Assets helps you to organize and store your files in a structured way. Existing file servers or archives can be imported, and WoodWing Assets will keep the current structure. Alternatively, you can build a new folder structure from scratch.
Collections serve a more temporary purpose, such as a project that needs to be kept together, designs that need to be shared, or a photo shoot that needs to be uploaded. You can gather files from anywhere in WoodWing Assets and create, share, or download a collection. Files can be in multiple collections without duplication, and shared collections will automatically update when changes are made.
Complete control over permissions
As an asset manager, enjoy complete control over user permissions, ensuring that only authorized individuals can access and interact with your files.
Intellectual property, embargo dates, or licensing are essential for any digital asset manager. WoodWing Assets gives you extensive control over who can see, edit or use your digital assets.
Permissions can be configured to determine who can view, download or edit digital assets. These can be applied on a general folder level and, more specifically, on metadata fields like status, copyright, date, or geographical restriction. Built-in watermarking helps you to identify the usage permissions
Share and distribute your assets effortlessly
Branded brand portal
Create a visually appealing and branded portal for your local offices, enabling easy access to all the needed materials.
Distribute final marketing materials quickly to the right people, eliminating repetitive requests for a certain banner, product shot, or demo movie. With the WoodWing Assets Brand portal, your local marketing teams, stores, or subsidiaries get easy access to the latest materials.
On-the-fly renditions
Download files in specific resolutions or formats directly from WoodWing Assets, giving you the flexibility to obtain the required version.
While the final versions of your marketing materials may be organized, sometimes people need a different resolution, size, or file format. Within WoodWing Assets, they can create the desired version of the banner or product shot.
Publish anywhere
Effortlessly publish final file versions to your CMS, Webshop, or PIM based on your specified criteria.
Whether it's a collection of product shots under embargo, a new brochure, or a photo shoot that's ready to go, the WoodWing Assets API can push your final assets to destinations like a Web CMS, E-Commerce, or a PIM system when you want it to.
The WoodWing Assets APIs ensure that when assets are in the right approval status, they are automatically pushed to the right system.
A Future-proof solution
Version control
Ensure quality, consistency and best practice with a publishing workflow system that tracks all changes.
Version control is essential for efficient content creation and quality control. Manage all variations with ease, by reverting back to previous versions when needed or identifying changes made.
Access anywhere, anytime
Manage the creative process from any device, anywhere, anytime, through a simple internet browser connection.
With access to WoodWing Studio from any web browser, editorial and creative teams continue working wherever they may be in the world.
Modern technology
Designed with the future in mind, for the next generation of storytelling.
Created with the latest in programming language and technology, leading global publishing, marketing and corporate teams choose WoodWing due to its unrivaled nature of being ahead of the crowd.
Get started with WoodWing Assets
Access all WoodWing Asset's features.
You've selected a DAM system.
What comes next?
Our in-depth guide will walk you through everything you need to consider when implementing a Digital Asset Management system - from taxonomy, and data governance, to user onboarding and change management.
Get your copy
20 pages of quality content Discuss your challenges with one of our experts
Looking for a game-changing solution? Reach out to our sales team today and unlock your potential!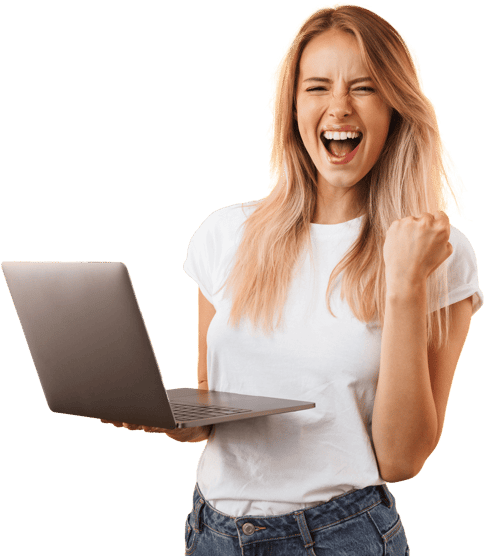 "Imperdiet auctor varius ipsum eros fermentum amet cras."
Yani Björkholm
Product expert at ChannelEngine

We help you to take charge of your content with our world-class content and information management solutions.
Unlock your potential
Why WoodWing
Enterprise Information Management
Unlock your potential
Content Orchestration
Solutions
Content Creation
Digital Asset Management
Multichannel Publishing
Document Management
Information Management
Knowledge Management
Process Management
Quality Management
Products
WoodWing Studio
WoodWing Assets
WoodWing Swivle
WoodWing Scienta
WoodWing Xtendis
WoodWing Connect
WoodWing Smart Styles
Company
Contact
Partners
Become a partner
Careers
Learning Center
© 2023 WoodWing
Privacy & Cookies
Terms & Conditions
Security