ENHANCE YOUR DIGITAL ASSET MANAGEMENT
What's new in WoodWing Assets
Stay up-to-date with all the latest features and improvements of WoodWing's digital asset management solution, WoodWing Assets.
New features available with WoodWing Assets 6.10x
(Version 6.100 was released in July 2023)
Enhanced File Uploading Experience
We've improved the way you can upload files to better cater to your unique needs:
More Control Over Uploads
If our default uploading method doesn't fit your specific requirements, you can now link to an external upload client for customized logic.


Easy Configuration
customUploadURL: Point to your chosen external upload client.
customUploadTarget: Decide how the external upload client's page opens. By default, it'll pop up in a new browser tab for seamless navigation.


Simplified User Experience
Once set up, clicking on 'Upload files' or 'Upload and link' will take users straight to your external upload client, skipping our default upload page. Note: Direct drag-and-drop and the 'Browse' button functionalities will be turned off to ensure clarity.

Just a heads up: Implementing and hosting the external upload client is in your hands. We haven't provided a sample for this, but if you need guidance on setting up a custom workflow, check out our guide: "Adding a custom upload workflow to Assets".
Seamless creative integration
Experience the seamless combination of powerful Adobe Photoshop and InDesign integration with easy-to-use file management capabilities.
Simply open an Adobe Photoshop or InDesign file straight from the WoodWing Assets browser and start designing. With drag and drop, you can place your images directly on your layout. Start editing placed images while working on your layout, and WoodWing Assets will ensure your edits are saved and your images linked.
Features and enhancements available with WoodWing Assets 6.9x
(Version 6.90 was released in December 2022)
Visual audio insights
You can now instantly get a glimpse of the content of an audio file! Our thumbnails and previews for audio files showcase the wave form (spectrogram), making it much simpler to identify and locate desired audio files.
Clickable URLs in metadata
No more copy-pasting needed! URLs present in multi-line metadata fields are automatically detected and presented as clickable hyperlinks. This means quicker access to important context or details. Click on a link, and it'll pop up in a new tab. Remember, for detection, URLs should start with HTTP or HTTPS followed by '://'
Better previews for Illustrator files
When previewing Adobe Illustrator files, you'll now see them in PDF format, instead of JPEG. This lets you view and navigate through any artboards present in the file, offering a richer preview experience.
Consistent PDF preview mode
Tired of the viewing mode resetting while browsing through PDFs? We've got you covered. As you navigate between PDFs in preview, your selected viewing mode (whether 'Normal preview' or 'PDF preview') stays consistent. This keeps your workflow smooth and interruption-free. Discuss your options with one of our experts
Looking for the latest version of WoodWing Assets? Reach out to our sales team today and unlock your potential!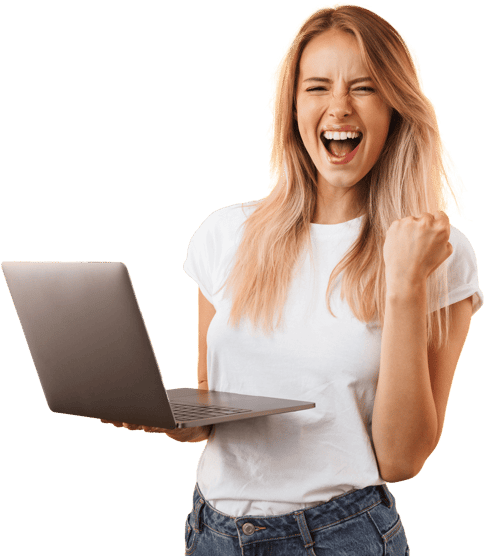 "Imperdiet auctor varius ipsum eros fermentum amet cras."
Yani Björkholm
Product expert at ChannelEngine
Features and enhancements available with WoodWing Assets 6.8x
(Version 6.80 was released in April 2022)
Simplified trusted server configuration
Removed redundant dialog: The dialog for configuring a trusted Assets Server URL via Assets Agent preferences, especially in versions 6.86 and 6.87, has been removed for a cleaner experience.


Ensuring trusted connections: When connecting the Assets Agent to Assets Server, users must specify a trusted URL to ensure security.
Enhanced check-out control
To address situations where a layout is checked out and isn't available to other users, super users now have the option to abort the check-out directly from within WoodWing Assets. This can be enabled by updating the cluster-config.properties.txt file in WoodWing Assets Server.
Improved Studio server integration
The Pin Dossiers dialog now displays Brand and Issue names, making it easier to differentiate Dossiers with identical names but under different Brands or Issues.
Expanded metadata for digital articles
When you access a Digital article archived from Studio Server, the Metadata panel will now display additional properties, giving you more insights into your documents.
Studio server integration
Features and enhancements available with WoodWing Assets 6.7x
(Version 6.70 was released in August 2021)
More control over uploaded files availability
Now, you can decide when your uploaded files are accessible to others! By default, files are available immediately after uploading. However, if you want to ensure files and metadata are accurate before sharing, just update the hideFilesUntilUploadSessionComplete option to true in the cluster-config.properties.txt file. This way, files will only be available after you confirm by clicking 'Finish' or using 'Auto Finish'.
Assets Agent now supports Apple M1 chip
Great news for Apple users! Assets Agent is now compatible with Apple systems equipped with the M1 chip. Enjoy a smoother and more efficient experience on your M1-powered Apple devices.
Bookmarks replace search presets
We have replaced Search Presets with a more intuitive and user-friendly feature: Bookmarks. Now you can effortlessly save your frequently used searches directly in Assets, and even pin the ones you use most often.

Plus, system administrators can now share any Bookmark created by users with other users, making collaboration even easier. You can easily identify shared Bookmarks by the user icon next to their name in the Bookmark menu.

You'll find Bookmarks in the same place as Search Presets, and in the Management Console, the 'Search Presets' tab of a user group has been replaced by a 'Bookmarks' tab.
Support for Apple M1 chip
Looking for more in-depth feature insights?
Find out more about WoodWing Assets in our Help Center.
STAY UP TO DATE
Subscribe to our news
We send out updates once a month, no spam 😉
You've selected a DAM system.
What comes next?
Our in-depth guide will walk you through everything you need to consider when implementing a Digital Asset Management system - from taxonomy, and data governance, to user onboarding and change management.
Get your copy
20 pages of quality content

We help you to take charge of your content with our world-class content and information management solutions.
Unlock your potential
Why WoodWing
Enterprise Information Management
Unlock your potential
Content Orchestration
Solutions
Content Creation
Digital Asset Management
Multichannel Publishing
Document Management
Information Management
Knowledge Management
Process Management
Quality Management
Products
WoodWing Studio
WoodWing Assets
WoodWing Swivle
WoodWing Scienta
WoodWing Xtendis
WoodWing Connect
WoodWing Smart Styles
Company
Contact
Partners
Become a partner
Careers
Learning Center
© 2023 WoodWing
Privacy & Cookies
Terms & Conditions
Security