SOCIAL INTRANET
Create commitment with a social intranet
Exchanging ideas, asking questions and engaging in conversations on your own social intranet leads to true collaboration and solid common ground.
Pricing
Userfriendly, visually appealing and customizable
Fast, consistent and transparent communication
Centralize all company information in one place and increase your control over the security, timeliness, completeness, and consistency of information. Accessible anytime, anywhere and from any device.
Actively creating, storing, enriching and sharing knowledge
Collaborating to enhance quality is to benefit from the best practices of others, learn from your colleagues' mistakes and experiences and get advice on what to do, and what not to do.
Enjoy effortless collaboration with innovative online tools
Straight forward dashboards, widgets and RSS-feeds help you create a company page, practical company wiki or an up-to-date newsfeed in no time at all. In the look & feel of your own company of course.
Scattered information
A social intranet with integrated document management capabilities brings company information together, ensures its accuracy and timeliness and makes information easily accessible.
Limited involvement with and use of knowledge
Your employees are so much more than just a name and a jobtitle. Visually appealing profiles in a digital directory reveal the human side of your colleague. Thus creating a sense of connection and making mutual information exchange the rule rather than the exception.
Lack of visibility and reporting
Make use of the dashboards and reporting capabilities of your social intranet and get real time insight in for example progress of improvement endeavors and the topics that resonate within your company.
Get started with WoodWing Scienta
Access all WoodWing Scienta's features. Start free.
Questions about Social Intranet
Feel free to contact us. Our expert team is ready to answer all your questions.
Contact us
What are the most important features and possibilities of the WoodWing Scienta Social Intranet?
The WoodWing Scienta Social Intranet offers tools for internal communication, collaboration and knowledge sharing within organizations, to name a few. It allows employees to post messages, have online discussions and to share documents and information. Users can upload, manage and consult documents, manuals, procedures and other relevant information.

WoodWing Scienta offers powerful search capabilities that allow users to quickly and easily retrieve information. Additionally, it provides extensive and user-friendly features for creating, editing, approving, and scheduling content for publication at specific times.

Use WoodWing Scienta's Social Intranet as the new homepage of your organization. Featuring a clear dashboard with useful widgets, such as a bulletin board, an overview of birthdays and work anniversaries, or links to the organization's social media accounts. You can also incorporate YouTube videos and RSS feeds from interesting news sites.
Is the WoodWing Scienta Social Intranet easy to use and implement?
Setting up the dashboards and widgets is very easy. For inspiration, you can visit help.mijnscienta.nl to see some examples.

Regarding implementation, the complexity can vary depending on the specific needs of an organization and the level of customization required. WoodWing Scienta offers implementation support and guidance to assist organizations in setting up and configuring the intranet according to their specific requirements.
Does the WoodWing Scienta Social Intranet support integrations with other systems and tools that we are currently using?
Yes, WoodWing Scienta Social Intranet is designed to seamlessly integrate with various applications and systems already in use within your organization. This allows users to link existing systems and exchange data and functionality. For example:
Create shortcuts to websites or other cloud applications
Embed an agenda as an inline frame (external website)
For our healthcare customers, we have built an integration with Vilans Kickprotocollen, enabling you to directly search Vilans Kickprotocollen within WoodWing Scienta
What can you say about the safety of the WoodWing Scienta Social Intranet in terms of data security and privacy?
WoodWing Scienta emphasizes the importance of data security and privacy. The platform implements various measures to ensure the confidentiality, integrity, and availability of data. These include data encryption, access control, and audit logs.
However, the ultimate security of the WoodWing Scienta Social Intranet also depends on the way it's implemented, configured, and managed within the organization where it is deployed.
Is the WoodWing Scienta Social Intranet adaptable and flexible enough to meet the specific needs of our organization?
Yes, the WoodWing Scienta Social Intranet is designed to be configurable, allowing it to be customized to the specific requirements and workflows of your organization.

The dashboards can be fully customized to your preferences and needs. You can use your own images, texts, and company colors. The widgets are easy to move and resize.
WoodWing Scienta: The digital colleague that knows everything
Do you want your employees and managers to work systematically and motivated on the quality of your products and services? With WoodWing Scienta's modern, user-friendly quality management system, your company can also easily record processes to control and optimize them.
Get your copy
17 pages of quality content Discuss your challenges with one of our experts
Looking for a game-changing solution? Reach out to our sales team today and unlock your potential!
Get a demo
Get Started with WoodWing Scienta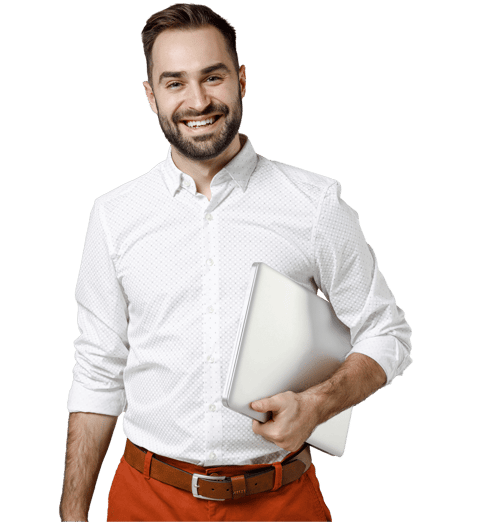 "Imperdiet auctor varius ipsum eros fermentum amet cras."
Yani Björkholm
Product expert at ChannelEngine

We help you to take charge of your content with our world-class content and information management solutions.
Unlock your potential
Why WoodWing
Enterprise Information Management
Unlock your potential
Content Orchestration
Solutions
Content Creation
Digital Asset Management
Multichannel Publishing
Document Management
Information Management
Knowledge Management
Process Management
Quality Management
Products
WoodWing Studio
WoodWing Assets
WoodWing Swivle
WoodWing Scienta
WoodWing Xtendis
WoodWing Connect
WoodWing Smart Styles
Company
Contact
Partners
Become a partner
Careers
Learning Center
© 2023 WoodWing
Privacy & Cookies
Terms & Conditions
Security