WOODWING STUDIO
Create content for every platform
With features that promote team collaboration, fast production and efficient workflows, Studio takes the heavy lifting out of content creation. Optimize your content for print, mobile, social and the web all within one system.
Driving the future of content creation
Watch WoodWing Studio in action. Our multichannel content creation solution helps publishers, media companies and marketers to create and distribute high-quality content for various channels.
Speed and efficiency
Dossiers
From video files for digital, to Adobe InDesign layouts for print, all content related to a story is stored and managed in one centralized location.
Creating a story for your publication is easy with this streamlined approach. Your team works in virtual Dossiers to organize all content, files and articles for each of their stories. Search for files, set the properties, add annotations and notes, browse via bookmarks or share a Dossier's link to speed up the entire content creation process.
Streamlined workflow
Bottlenecks are a thing of the past with predefined workflows, controlled access rights and automated tasks.
By predefining a workflow, many internal and external contributors can work on publications simultaneously and with utmost efficiency. Files are sent for editing or reviewing, with notifications showing up in the user's WoodWing Studio Inbox. Colour highlights of content on the layout indicate how the publication is progressing, and tasks are automated to reduce manual labor.
Template-based automation
For the most efficient multichannel media creation yet, automatically place your chosen content onto templates and layouts.
Create print articles from your digital content in a flash, with autofill options for your Adobe InDesign layout and image prioritization for speeding up manual selection and uploading tasks. Instantly produce responsive digital articles that look outstanding on any device.
Template-based automation
Team collaboration
Communication
With inbox notifications, dossier annotations and sticky notes, teams communicate and collaborate in one simple, yet powerful, system.
Used by editorial and creative teams worldwide to improve remote collaboration, WoodWing Studio allows sending and receiving of messages, reviewing tasks and requesting of content to be reviewed. Add annotations to Dossiers for a clear understanding of projects or attach sticky notes to print layouts for a visual communication approach.
Publication Overview
All print publication layouts can be viewed, with their workflow status assigned, for instant information of areas that require attention.
The Publication Overview keeps teams on the same page, with instant information on how an article or publication is progressing. Set deadlines, track progress and keep your team aligned, all the while stakeholders have visibility on the project at hand.
Remote contribution
Teams all over the world work together with dynamic editing capabilities and real-time content creation.
In a world where teams are located in one or many different locations, editing content and articles dynamically, while seeing changes in real-time are a necessity to remain efficient and produce the best possible content, articles and publications. With access anytime, anywhere, leading global companies are bringing their teams together with WoodWing Studio.
All new content creation
Structure from the start
Reuse or republish stories to any channel easily and efficiently with a system that applies inherent structure from the start.
In WoodWing Studio's editor, content is created with structured components (titles, text, images, videos etc.) to allow for easy reuse across any channel (digital and print) or sharing among brands. In one click develop variants of the same story and quickly apply channel-specific tweaks, then instantly publish to your additional channel.
Visual creation
For a completely visual content creation experience, see your articles automatically update as you create for print, mobile, tablet and the web.
With an instant preview that is updated in real-time to show exactly how the article will look when printed or published onto a digital device, creating content is now a completely visual experience. Take the guesswork out of content design with features that include an overset/underset indicator for text on print, and focal point features that auto-adjusts images for digital.
Responsive articles
Take the pain out of publishing to digital channels with responsive HTML5 technology that automatically adjusts your story to fit any device.
Turn your single-channel team into multichannel experts, with a workflow publishing system that takes the hard work out of digital content creation. Using the latest in HTML5 technology, structured content instantly becomes a beautifully designed digital article that looks good on any device.
A Future-proof solution
Version control
Ensure quality, consistency and best practice with a publishing workflow system that tracks all changes.
Version control is essential for efficient content creation and quality control. Manage all variations of the one article, story or report with ease, by reverting back to previous versions when needed or identifying changes made.
Access anywhere, anytime
Manage the creative process from any device, anywhere, anytime, through a simple internet browser connection.
With access to WoodWing Studio from any web browser, editorial and creative teams continue working wherever they may be in the world.
Modern technology
Designed with the future in mind, for the next generation of storytelling.
Created with the latest in programming language and technology, leading global publishing, marketing and corporate teams choose WoodWing due to its unrivaled nature of being ahead of the crowd.
Get started with WoodWing Studio
Access all WoodWing Studio's features.
The future of publishing
Automated, Atomic and Channel-Agnostic.

How will the new content landscape shape the future of publishing? What are the newly emerging opportunities? And how can you benefit?
Get your copy
26 pages of quality content Discuss your challenges with one of our experts
Looking for a game-changing solution? Reach out to our sales team today and unlock your potential!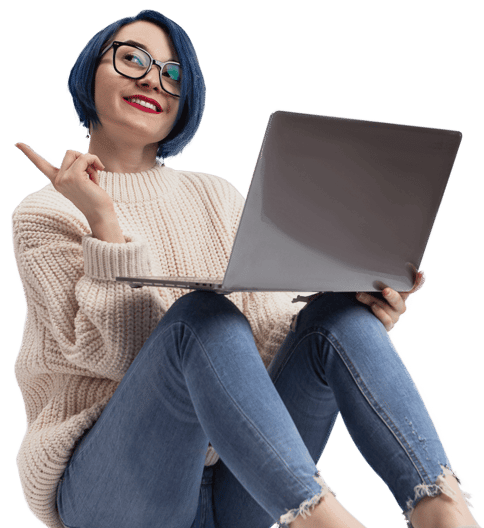 "Imperdiet auctor varius ipsum eros fermentum amet cras."
Yani Björkholm
Product expert at ChannelEngine

We help you to take charge of your content with our world-class content and information management solutions.
Unlock your potential
Why WoodWing
Enterprise Information Management
Unlock your potential
Content Orchestration
Solutions
Content Creation
Digital Asset Management
Multichannel Publishing
Document Management
Information Management
Knowledge Management
Process Management
Quality Management
Products
WoodWing Studio
WoodWing Assets
WoodWing Swivle
WoodWing Scienta
WoodWing Xtendis
WoodWing Connect
WoodWing Smart Styles
Company
Contact
Partners
Become a partner
Careers
Learning Center
© 2023 WoodWing
Privacy & Cookies
Terms & Conditions
Security