ENHANCE YOUR CONTENT MANAGEMENT
What's new in WoodWing Studio
Stay up-to-date with all the latest features and improvements of WoodWing's content workflow management solution, WoodWing Studio.
New features available with WoodWing Studio 11.15x
(Version 11.150 was released in August 2023)
Enhanced image details in the Digital editor's attachments panel
For an improved editing experience, we've added more information about your images in the Attachments panel of the Digital editor, especially when placing them into components like slideshows. Now, you'll be able to see:
The image's file format.
Its DPI value.
The dimensions or resolution.
The current Workflow status.
This update provides better context about each image, enabling more informed decisions during your digital article creation process. Happy editing!
Streamlined workflow
Bottlenecks are a thing of the past with predefined workflows, controlled access rights and automated tasks.
By predefining a workflow, many internal and external contributors can work on publications simultaneously and with utmost efficiency. Files are sent for editing or reviewing, with notifications showing up in the user's WoodWing Studio Inbox. Colour highlights of content on the layout indicate how the publication is progressing, and tasks are automated to reduce manual labor.
Template-based automation
For the most efficient multichannel media creation yet, automatically place your chosen content onto templates and layouts.
Create print articles from your digital content in a flash, with autofill options for your Adobe InDesign layout and image prioritization for speeding up manual selection and uploading tasks. Instantly produce responsive digital articles that look outstanding on any device.
Template-based automation
New features available with WoodWing Studio 11.14x
(Version 11.140 was released in April 2023)
New custom search: 'This Week'
The Custom Search feature, which allows you to save search criteria for repeated use, now offers a new time-specific operator: 'This Week'.
This lets you easily filter results from the start of the current week (defaulting to Monday 00:00:00hrs) to its end (Sunday 23:59:59hrs). This addition streamlines your search process, helping you quickly locate files from a specific week.
Updated device previews for digital articles
Keep up with the latest in device trends! Now, when crafting a Digital article, you can preview how it looks on newer smartphones, tablets, and desktop monitors.
We've refreshed the list to include recent devices and their dimensions, ensuring your content is optimized for the latest tech out there. Create with confidence, knowing your articles will look great on any device!
Article preview improvements
For an improved user experience and better screen space utilization, we've increased the article preview width in the Print editor from 620px to 850px. This change ensures better readability.

Also, we have added new methods for restoring layouts or Print articles:
For layouts: Open the layout in Assets for InDesign, then restore using WoodWing Studio > Restore from Archive...
For Print articles: Download the article to your local system first, then add it to an open Dossier.
For other files:

Drag the file to a Dossier in the Pinned Dossiers panel in Assets.
Place the file directly into an open Dossier.
Depending on the file type, use it on a layout or in a Digital article. Discuss your challenges with one of our experts
Looking for a game-changing solution? Reach out to our sales team today and unlock your potential!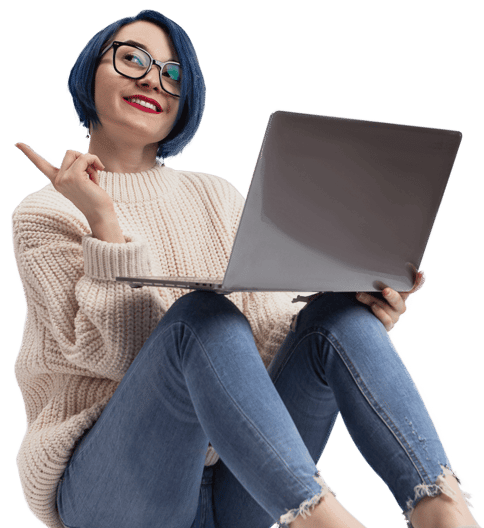 "Imperdiet auctor varius ipsum eros fermentum amet cras."
Yani Björkholm
Product expert at ChannelEngine
New features available with WoodWing Studio 11.13x
(Version 11.130 was released in November 2022)
User interface refresh
We've been hard at work modernizing the user interface to offer you a sleeker, more intuitive experience. Not only that, but we're also aiming for consistency across all WoodWing products. You'll notice subtle to significant changes, from updated background colors for panels to redesigned panels and dialogs. Dive in and enjoy the fresh look and feel, designed with our users in mind!
Boosted performance
Improved performance on Apple M1 systems
Users on Apple M1 systems can now enjoy a smoother experience with the Desktop application. We've enhanced the virtual memory, ensuring a more responsive performance tailored for the M1 processor.


Updated PSV digital article rendition format
We've expanded the PSV rendition format for Digital articles. Now, properties with the dataType set to 'data' in the Component set will be added to the PSV component tag as attributes. This new feature aligns with the controls outlined in the boilerplate's generic UI controls section.

Stay productive and enjoy these refined features designed to meet your needs!
Easier management of print issues
For Publication Channels classified as Print, you can now conveniently set one Issue as the "Current Issue". This refers to the upcoming publication.
Additionally, Studio automatically classifies the issues scheduled just before and after as the "Previous Issue" and "Next Issue" respectively.
What does this mean for you? It simplifies the process! Users can effortlessly allocate content to the previous, current, or next Issue. This removes the need to select a specific Issue by name, eliminating potential errors.
Improved print management
New features available with WoodWing Studio 11.12x
(Version 11.120 was released in June 2022)
Updated highlights
Optimized browser storage
WoodWing Studio now uses encoded data in the browser's local storage, reducing the data size and enhancing browser performance.
Enhanced customization
Branding WoodWing Studio is easier with the added ability to customize the colors of the Checked-out files icon and Inbox icon in the header.
Improved Digital editor usability
For a clearer text editing experience, the toolbar now hides while typing in text components and reappears upon mouse movement. This ensures the text isn't obscured by the toolbar.
Bulk digital publishing
Users can now streamline their publishing process in the Digital editor with the new bulk publishing feature. Instead of the earlier one-at-a-time approach, you can:
Simultaneously publish
Send up to 300 articles to as many as 5 different publication channels in a single action.
Extended channel support
This update allows for publishing to platforms like eMags, which require multiple articles to be published simultaneously.
Added convenience
For added flexibility, users can also include an e-mail address among the publication destinations.
This enhancement optimizes the publishing workflow, especially for platforms demanding bulk content delivery.
Easier branding
Customizing the header of WoodWing Studio just got more straightforward. You can now modify it directly through the Branding page within the Management Console of Studio. This enhancement removes the need to manually tweak the config.js file on the server, streamlining the process.
Looking for more in-depth feature insights?
Find out more about WoodWing Studio in our Help Center.
STAY UP TO DATE
Subscribe to our news
We send out updates once a month, no spam 😉
The future of publishing
Automated, Atomic and Channel-Agnostic.

How will the new content landscape shape the future of publishing? What are the newly emerging opportunities? And how can you benefit?
Get your copy
26 pages of quality content

We help you to take charge of your content with our world-class content and information management solutions.
Unlock your potential
Why WoodWing
Enterprise Information Management
Unlock your potential
Content Orchestration
Solutions
Content Creation
Digital Asset Management
Multichannel Publishing
Document Management
Information Management
Knowledge Management
Process Management
Quality Management
Products
WoodWing Studio
WoodWing Assets
WoodWing Swivle
WoodWing Scienta
WoodWing Xtendis
WoodWing Connect
WoodWing Smart Styles
Company
Contact
Partners
Become a partner
Careers
Learning Center
© 2023 WoodWing
Privacy & Cookies
Terms & Conditions
Security