WOODWING SWIVLE
Revolutionize the way you manage digital assets
WoodWing Swivle enables you to seamlessly integrate your creative workflow with the powerful tools of Adobe Creative Cloud and numerous third-party applications.
Quick Tour of Swivle
Want to get an overview of Swivle's features? Our 'quick tour' video will show you around Swivle in less than 2 minutes!
Easily structure, share, and access your digital assets
Collections
Organize, showcase, and share content using collections.
Collections let users organize content into a logical structure that suits their needs. Unlike Folders, which contain the master version of files, Collections contain *references* to files. That means files can be added to multiple Collections to help users find, share and showcase the files that matter to them. Pin Collections to your portal home page to make them even easier to access.
Labels & tags
Tag and label your files so it's easier than ever to find, share and use them.
Tags and labels cut the time it takes to find the perfect file for your project. Tags (sometimes called metadata) attach information to your files to make them easier to find through search and browsing. Metadata could be technical (like file type, size, and date) or descriptive (like contents or color). This makes it easy to find files - even if you don't know their name or location - and filter files based on their attributes.
Public & private assets
Share what you want to, protect what you don't.
Sometimes, you need colleagues, clients, or contractors to see your files. Other times you need to keep them under wraps - especially if they're embargoed or commercially sensitive. WoodWing Swivle lets you store files securely and protect them from unauthorized access when you need to, as well as share and collaborate on files when you want to.
Folders
Organize your assets into a logical structure using folders.
Get organized by using Folders to create a logical file structure to house your assets. Folders are the basic building blocks of WoodWing Swivle and create the overarching structure for your file storage. They're like the traditional structure you see on your computer - comprising folders, subfolders, and files. Folders hold your actual files, and each file can only exist in one folder at a time. The clever thing about WoodWing Swivle is that a file can be referenced multiple times from different Collections and Portals. So you have one master copy but can store, share and view it in a number of different ways.
Find the files you need fast
Easy & advanced search
Access the files you need fast with our speedy search features.
The file you need is never more than a few seconds away with our advanced search functionality. Thanks to labels and tags, it's easier than ever to find the perfect file for your project. Perform a quick search or dig down into the detail with advanced search, queries, and filters. For example, narrowing down your results by date, author, file status, and more.
Sorting & filtering
Filter and find files in just a few clicks.
Narrow down your whole asset library to the individual file you're looking for in just a few clicks. Sort search results or folder contents alphabetically or use criteria like relevance or date added. Or use filters to drill down even further, like finding assets with specific usage rights or file types.
Preview
Preview and compare files side-by-side with visual previews.
No more frustrated clicking into dozens of files to find the one you want. See a large preview of the files in any folder, collection, or search result. And preview up to 8 different files - or two videos - next to each other to easily compare them.
Effortless collaboration with advanced share and download features
Brand portals
Whether you're working with colleagues in your company or partners from outside organizations, there'll be lots of times you need to share files. Emailing has a file limit, and cloud storages are clunky… but there is a better way. Portals let you share files through a secure site with personalized branding and URL.
Create a public brand portal where you share your brand's assets (logos, fonts, brochures, etc.)
Create a personal environment where clients can access assets and artwork (ideal for photographers and agencies)
Create a private portal for your partners, distributors, or resellers where they can find your latest marketing materials
Share-links
Share Collections in seconds - no more wasting time uploading, transferring, and downloading.
Collaborate quicker with the ability to share Collections in WoodWing Swivle. Simply send your colleague a share link to a Collection, and they'll be able to click it for instant access. Even if they don't have a Swivle account. Share links are ideal for:
sharing and providing feedback on files within a project team
giving certain people access to a group of files - like logos or images
providing public access to selected assets
Accidentally included the wrong file in a shared Collection? Don't worry. Delete it from the Collection, and the change is dynamically reflected in what the share link recipient sees.
Automatically convert file formats
Need a different file format? No problem. Instant file conversion with no specialist software needed.
No need to download and manually convert files from one format to another. Our on-the-fly file converter lets you select the file you need, then simply download it in the best format for your task. Need a 72dpi RGB jpg for the web? You've got it! Prefer a 300dpi CMYK tiff for print? On its way!
Automatically convert file formats
A Future-proof solution
Version control
Ensure quality, consistency and best practice with a publishing workflow system that tracks all changes.
Version control is essential for efficient content creation and quality control. Manage all variations with ease, by reverting back to previous versions when needed or identifying changes made.
Access anywhere, anytime
Manage the creative process from any device, anywhere, anytime, through a simple internet browser connection.
With access to WoodWing Studio from any web browser, editorial and creative teams continue working wherever they may be in the world.
Modern technology
Designed with the future in mind, for the next generation of storytelling.
Created with the latest in programming language and technology, leading global publishing, marketing and corporate teams choose WoodWing due to its unrivaled nature of being ahead of the crowd.
Get started with WoodWing Swivle
Access all WoodWing Swivle's features.
Next-gen DAM integrations
Integrating DAM using iPaaS and more…

From the back-office benefits of automating previously repetitive manual processes to customer-facing innovation like atomic personalization of content experiences. The days of DAM being standalone software - with limited functionality - are long gone.

But how exactly do you build software integrations between your Digital Asset Management system and other tech in your stack?
Get your copy
20 pages of quality content Discuss your challenges with one of our experts
Looking for a game-changing solution? Reach out to our sales team today and unlock your potential!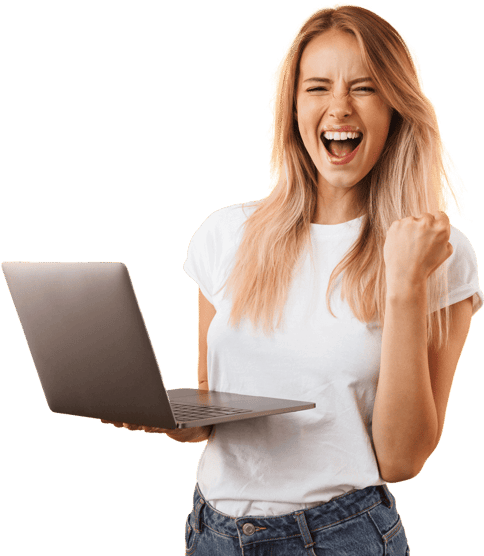 "Imperdiet auctor varius ipsum eros fermentum amet cras."
Yani Björkholm
Product expert at ChannelEngine

We help you to take charge of your content with our world-class content and information management solutions.
Unlock your potential
Why WoodWing
Enterprise Information Management
Unlock your potential
Content Orchestration
Solutions
Content Creation
Digital Asset Management
Multichannel Publishing
Document Management
Information Management
Knowledge Management
Process Management
Quality Management
Products
WoodWing Studio
WoodWing Assets
WoodWing Swivle
WoodWing Scienta
WoodWing Xtendis
WoodWing Connect
WoodWing Smart Styles
Company
Contact
Partners
Become a partner
Careers
Learning Center
© 2023 WoodWing
Privacy & Cookies
Terms & Conditions
Security