WOODWING CLOUD
Move your work­flows to Wood­Wing Cloud
Migrate your WoodWing software to the cloud - for online access, support, regular upgrades, unlimited storage, and more
Contact us
On-premise maintenance and IT staffing costs
Reduce costs and IT demands with WoodWing Cloud's efficient maintenance
Security gamble with on-premise systems
Boost security confidently with WoodWing Cloud's ISO27K certified security standards.
Missing features in on-premise installations
Always stay ahead with WoodWing Cloud's continuous feature rollouts and optimizations.
Why migrate to WoodWing Cloud?
You are already leveraging the power and potential of WoodWing software.

Now make your life even easier by migrating to WoodWing Cloud, our managed cloud-hosted platform.
Online hosting
Scalable storage
24/7 support
Stress-free maintenance and updates
WoodWing Cloud transfers system management responsibility from your team to ours. So you focus on creativity and KPIs, while we do the rest.

And all for a scalable monthly subscription that means you only pay for what you use.
Online hosting:

Scalable cloud storage

24/7 support

Done-for-you system maintenance

Regular system updates

On-premise installation:

Storage limitations

Waiting for in-house support

Managing maintenance in-house

Missing updates
Ready for take off?
Unlock your potential and embrace the future with WoodWing Cloud!
Switch from on-premise to WoodWing Cloud for seamless scalability, top-tier security, and continuous support. Interested? Fill in our form for more details on a hassle-free migration!
Talk to sales
Rather call, no problem. Dial below.
+31 75 670 1236
Talk to sales (USA)
Rather call, no problem. Dial below.
+1 313 962 0542
Fly higher with WoodWing Cloud
WoodWing Cloud is the stress-free way to deploy and optimize your WoodWing tools.
Scalability
An infinitely scalable solution to meet your growing needs.
Lower IT costs
Accelerated launch and lower costs for new IT initiatives.
Software updates
Regular updates to the latest version of WoodWing software.
Expertise
A secure environment managed by experts (AWS partnership).
Access anywhere
Online access optimized for the new world of remote work.
Security
Protection against ransomware, downtime, and data leaks.
Backups
Automated backups and data recovery for complete peace of mind.
Support
24/7 access to fully managed support should anything go wrong.
MIGRATION STEPS
Migrating is easy as 1-2-3
You'll be fully supported to migrate your WoodWing software to the cloud with our proven three-stage process.
Discover and define
Discovering your unique roadmap and defining the exact steps to success.

You'll work with your account manager to audit your current environment - including current software versions, integrations, automations, database versions, customizations, storage needs, and more. We have a handy questionnaire to help.

Equipped with this information, we can start planning your migration journey together.
Prepare and test
Preparing your current system to migrate and testing your new cloud environment.

You'll prepare your current environment for migration to the cloud, according to your roadmap. The exact steps will be unique to you but might include archiving past magazine issues or older assets, and removing unnecessary users.

At the same time, we'll be working to prepare your WoodWing cloud environment, ready for you to test.
Migrate and launch
Migrating your content and launching your cloud with users.

Once you've signed the test, we'll manage migration for you and fix any last-minute issues. Some customers prefer to do this step during production downtime.

Then you just need to notify users that migration was successful and be available to support any user issues in the first few days. We can help with that too.
Faster functionality
Your in-house IT team is overstretched, so development requests can take time. With WoodWing Cloud, you're always our top priority, meaning you can add new functionality fast.
Software development to suit your timeframe and terms
Accelerate new functionality with dedicated account support
No more delays waiting for in-house IT teams
Complete peace of mind
Your cloud environment is secure by design thanks to our AWS partnership. Plus regular backups and disaster recovery mean your data is safer than ever.
A secure environment managed by AWS
Protection against ransomware, downtime, and data leaks
Automated backups and data recovery
Flexible and futureproof
You need agility to cope with changing demand and more flexible work. Scale up and down as your needs change. More storage? Fewer seats? It's easier to manage.
Fully remote access for a global workforce and productivity anywhere
Only pay for the users you need - add and remove seats as your business flexes
Storage according to your needs - instant access, unlimited scalability
Home to WoodWing's flagship solutions
WoodWing Assets
Our digital asset management solution creates a 'single source of truth' for images, audio, video and more, making it easier for teams to find, share and use valuable assets in your creative projects. (Note: WoodWing Assets was formerly known as Elvis DAM.)
Learn more about WoodWing Assets
WoodWing Studio
Our editorial workflow solution empowers publishers, content agencies, and marketing teams of all sizes to create and publish content for digital and print channels. Integrates seamlessly with Adobe InDesign, InCopy and more. (Note: WoodWing Studio was formerly known as Enterprise Aurora.)
Learn more about WoodWing Studio
Your support system for cloud migration
Whether you're confident managing migration in-house or need an expert to do it for you, we offer migration support to suit your needs.
Migration info
You can access lots of online resources to self-guide through the migration process
Learn more
Contact support
You can contact our migration experts whenever you need to - we'll talk you through each step
Contact support
Partner network
You can use an approved WoodWing partner to manage the migration process for you
Find a partner
Migration info
You can access lots of online resources to self-guide through the migration process
Learn more
Contact support
You can contact our migration experts whenever you need to - we'll talk you through each step
Contact support
Partner network
You can use an approved WoodWing partner to manage the migration process for you
Find a partner
Frequently asked questions
Here are the answers to some of the frequently asked questions about migrating to the WoodWing Cloud.
For deeper insights and more information, please visit the Help Center.
Take me there
How long does it take to migrate to the cloud?
There is a usual two weeks lead time for the initial stand-up of the environment, and a typical migration can take as little as a few days. However, this depends on the source environment's complexity and the amount of data that needs to be migrated to the cloud.
How much does it cost to migrate to the cloud?
This depends on the size and complexity of the source environment. If you have an environment with complex integrations or a large amount of data, then we recommend contacting your WoodWing partner or WoodWing's Professional Support team to help you manage the migration. Simple, small migrations have little to no "migration cost".
Contact us
Do I need to be on the latest version before I migrate?
It is recommended that you upgrade your local environment to the latest supported WoodWing Cloud versions.
Read more
How much does additional storage cost?
Pricing for supplemental storage can be inquired with your WoodWing partner or by contacting our Sales representatives.
Contact sales
Can we keep our concurrent seat setup?
WoodWing Cloud operated under a "Monthly Active User" model, which is different than the traditional concurrency model that we have used in the past. The details of this new model can be found in the following link.
Read more
What happens to my data if there is an outage?
Your data is safe! It's stored on AWS's highly durable S3 storage and backed up to another AWS region.
Learn more
How often do we receive an upgrade, and what happens if there is an issue with a new version?
Upgrades happen on different frequencies depending on the product. WoodWing Studio is updated monthly, WoodWing Studio Server and WoodWing Assets are updated twice a year. If you have an issue with a new version, contact WoodWing Support to get assistance.
Contact support
Can I integrate my current LDAP/AD?
We support integration with most LDAP systems provided that they use LDAPS and a common certificate. Another option for Identity Management is SSO; we support customer-owned and managed AWS Cognito and Okta.
What do I do when I need to add a new user or remove an old user?
That depends upon the application and if you have integrated your systems with LDAP/SSO. In the latter case, all user management is done via the source LDAP/SSO system. If you are using local Studio Server users, then it's done via the Studio Server admin UI. In any case, the management of users is completely under your control.
What happens if I use more storage than I am allocated?
We've got you covered! Storage will grow with use automatically and with no interruption in service. You will be charged in arrears for any storage usage that exceeds your entitlement.
Will my existing scripts and plugins still work with WoodWing Studio?
That depends. Not all self-hosted Studio Server plugins are supported in WoodWing Cloud. There is an Integrations Rulebook that provides guidelines to help you modify your existing integrations to be compatible. WoodWing or your partner can help you define a plan to migrate your scripts and plugins during the discover and define phase.
Learn more
I have an admin user that logs in occasionally to make changes to users or workflows. Do they need a full license?
Yes. WoodWing Cloud counts administrators as a "Monthly Active User".
I currently have an InDesign Server running. Can I use that to generate PDFs or previews in WoodWing Studio Cloud?
To generate previews in WoodWing Cloud's Studio client, you need an InDesign Server hosted in the WoodWing Cloud.
Take your technology higher with WoodWing Cloud
Stress-free cloud hosting, software maintenance, regular upgrades, support, and unlimited scalability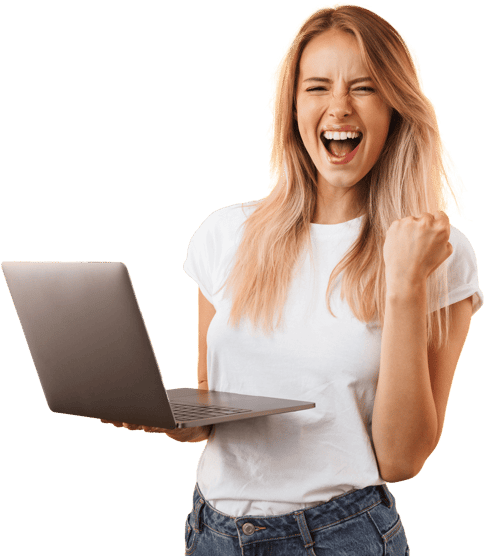 "Imperdiet auctor varius ipsum eros fermentum amet cras."
Yani Björkholm
Product expert at ChannelEngine
LEARN MORE
Keep exploring
Keep up the momentum and delve into expert insights, hot topics and the latest trends in our learning center.
More insights
Deep dive into what's new: WoodWing product updates
In the dynamic world of content management, staying updated is paramount. That's why we're thrilled...
September 28, 2023
Unleash the hidden power of metadata and taxonomy
The executives in your business have started talking about the need to provide better customer...
July 19, 2023

We help you to take charge of your content with our world-class content and information management solutions.
Unlock your potential
Why WoodWing
Enterprise Information Management
Unlock your potential
Content Orchestration
Solutions
Content Creation
Digital Asset Management
Multichannel Publishing
Document Management
Information Management
Knowledge Management
Process Management
Quality Management
Products
WoodWing Studio
WoodWing Assets
WoodWing Swivle
WoodWing Scienta
WoodWing Xtendis
WoodWing Connect
WoodWing Smart Styles
Company
Contact
Partners
Become a partner
Careers
Learning Center
© 2023 WoodWing
Privacy & Cookies
Terms & Conditions
Security