Quality management
Process Management
2 minutes of reading
Success Story -
Active Ants
Active Ants is rapidly growing; therefore, process management is critical. Currently, Active Ants is prioritizing documenting the processes to ensure quality.
Results
All processes are now written out

Everyone can work uniformly

Employees are enthusiastic about quality management again
Used Product(s)
WoodWing Scienta

Got any questions?
I'm here to help
About the client
Active Ants was founded in 2010 with the goal of improving e-fulfilment accuracy and efficiency through innovation, automation, and collaborative work with robots. And they succeeded. Active Ants has grown into one of the Netherlands' largest players, with over 250 customers and over 3 million orders annually.
Especially at such a rapidly growing company like Active Ants, process management is of utmost importance.This is what we spoke to Daniëlle Dekker about. She has been EHS Coordinator at Active Ants since November 2019 and is currently focusing on quality management within Active Ants to properly put those processes on paper to ensure quality.
Can you tell us a bit about Active Ants?
"We are an e-commerce company, and very simply put, we pack parcels for webshops. We run the whole logistics process for our clients. So, in a manner of speaking, someone can run a webshop from their attic without worrying about storing their products, shipping, and possibly returning them."
"The manufacturer or supplier sends the products to us, and then we sort and store them in our AutoStore. Our storage AutoStore is a wonderful system; it's basically a large cube containing 80,000 bins with various compartments. On top of that cube, 90 robots drive around collecting orders. Millions of products are stored, and no one else can reach them. This system makes it a very streamlined and efficient process: the robots retrieve the products from the stockpile and deliver them to an order picker, who selects the right product from the robot and puts it in a bin that is sent to the packer. A very nice closed-loop process."
How was quality management organized before you joined?
"Until I joined, colleagues did many of my tasks 'in addition' to their regular duties. In the beginning, when Active Ants was just starting, this was easy enough. But the bigger Active Ants got, the bigger those tasks became. So they decided to hire an EHS coordinator. They chose me. Currently, I mainly focus on the quality assurance and control aspects involved and properly mapping out the processes."
"When I joined, I immediately started focusing on mapping out the processes and documenting them in a program such as a KMS. After choosing Scienta, I spent several months inputting all the necessary information. I then reviewed existing processes and applied them on the shop floor."
"I would observe employees at their machines and ask questions about their work. How exactly does this work? Why do you do that? And what do you do when something goes wrong? And with that information, I improved existing processes, occasionally changed others, and documented missing processes. By doing this, I also discovered that people occasionally created their own version of a process, which could be dangerous for consistency.
"Now that the digital segment is done and the basics are in place, I'm returning to the shop floor. I now plan to work on the 5S method. This is a method for quality management, a working method. This had already been implemented in the company, but due to the rapid growth we have experienced, it had been put on the back burner. I am going to breathe new life into this."
Can you talk more about the 5S method?
"The 5S is a working method. An approach to work where you effectively eliminate everything that does not belong to that work process and where you standardize a lot. Everything has a fixed place, for example, the stapler, which should always be found on the cabinet next to the printer. This allows you to find things quickly; you can quickly see if something is missing and if something goes wrong."
"Now that I'm working with it again, you notice that people get excited about it being revived. It provides clarity. And that's what people need, clarity and peace of mind. The 5S method is a great system for that."
How else are you ensuring quality?
"We want to give our clients and end customers the best result, with as few mistakes as possible. For this, we want to work as efficiently as possible. Therefore, quality is of paramount importance to us. To guarantee this, we work with modern and effective machines and aim to train people effectively. For this, we use Scienta and our internal University, in which we explain and teach all processes to employees using videos and photos."
"We have also created a folder in Scienta for each machine and work area, which includes work instructions, a plotted workflow and a buddy checklist. This way, we can be sure that when people are trained, their buddy goes through all the important aspects alongside them. And that works great! This allows us to ensure quality and ensure that everyone works uniformly, allowing us to provide continuity."
You are mainly using Scienta on the shop floor. Do you have any plans to expand its usage throughout the entire company?
"You can see that interest in Scienta is growing within the company. Now that we have applied it to the shop floor, more and more colleagues are asking me if they can also get a login and a tutorial. You can notice that it is coming to life within the organization and that people find it very useful and enjoy using it. Eventually, the intention is for the entire company to be documented in Scienta and to work with it. But this takes time, and with a rapidly growing organization, time is scarce. Seeing as it's becoming increasingly prevalent within the company, implementation will be easier once we are ready to document other departments as well."
"Scienta is like Active Ants' bible, the online manual. It contains everything. A lot had already been described, but everyone ran into well-known problems. There were different versions in circulation. Files were stored locally instead of in a folder where everyone could access them. Or an old version had been printed out and was still being consulted. That is now a thing of the past; there is clarity. There is 1 version, which is always the most recent version. And it is stored in 1 central location. Scienta provides peace of mind and clarity, which people need and prevents errors." Discuss your challenges with one of our experts
Looking for a game-changing solution? Reach out to our sales team today and unlock your potential!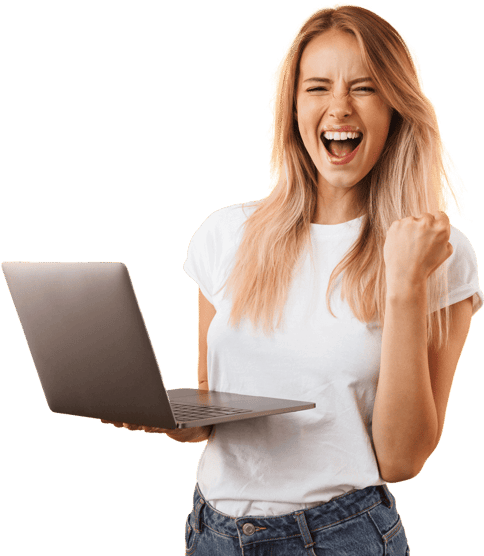 "Among the most appreciated features are the storage space, the simplicity, and the ease with which it can be linked to our custom PIM"
Valentina Bonvini
Marketing Communication Manager

We help you to take charge of your content with our world-class content and information management solutions.
Unlock your potential
Why WoodWing
Enterprise Information Management
Unlock your potential
Content Orchestration
Solutions
Content Creation
Digital Asset Management
Multichannel Publishing
Document Management
Information Management
Knowledge Management
Process Management
Quality Management
Products
WoodWing Studio
WoodWing Assets
WoodWing Swivle
WoodWing Scienta
WoodWing Xtendis
WoodWing Connect
WoodWing Smart Styles
Company
Contact
Partners
Become a partner
Careers
Learning Center
© 2023 WoodWing
Privacy & Cookies
Terms & Conditions
Security