Digital Asset Management
3 Minutes of reading
Success Story - Albelli
How growth-focused photo gift brand - Albelli - improved its product and processes with Digital Asset Management.
Results
'Greatly improved product and process'
Significant reduction in steps in workflow
Faster, scalable production processes
Partner: Qonqord
Used Product(s)
WoodWing Assets

Got any questions?
I'm here to help
About the customer
Amsterdam-based Albelli turns customer photos into beautiful gifts and products - from simple prints to photo books, calendars, canvases, cups, and more. Comprising multiple photo product brands, they serve clients all over Europe, with 4 million customers across Belgium, France, Germany, Norway, Sweden, the Netherlands, and the United Kingdom.
Albelli's mission is to make the world a bit more beautiful by bringing people's memorable moments to life - with quality, affordability, and great customer service. To achieve that mission, Albelli looks for operational and production efficiencies that allow them to create high-quality products quickly, accurately, and at a great price - which is where WoodWing Assets comes in…
Challenges
Albelli's business is based on high volumes of digital assets - from customer-supplied photos to the brand's own templates and graphics. Albelli receives customer photos via their web portal and converts these into a variety of printed products, using templates and graphics created by the Albelli product design team.
Managing, updating and uploading these graphics was a time-consuming and labor-intensive process that took 27 steps. Product Design Manager, Pietro Pagani, knew this wasn't scalable or sustainable as Albelli grew its operations.
He wanted his team to work on creative tasks - like creating new templates and products - that add value to customers. Not wasting time on manual processes that are simply unnecessary in the age of automation and integration.
To achieve this, Pagani's vision was to reduce this workflow from 27 steps to a target of just two. Although this seems ambitious, it is achievable with the right software, systems, and workflow.
We took a long time making a decision. What we especially like about WoodWing Assets is that it can be completely customized to meet the needs of Albelli. We also like Qonqord's pragmatic approach and being able to have face-to-face meetings - that's a big plus in our collaboration.



Pietro Pagani, Product Design Manager at Albelli

Evaluation/Implementation
The effective management of digital assets is business-critical for a brand like Albelli. Their operational efficiency, product delivery, and growth depend on it.
So the organization began researching and shortlisting Digital Asset Management (DAM) solutions to support their strategy. They also chose to work with an IT implementation partner to assist with this process, to ensure they selected the right product and leveraged the full benefits of the technology.
Albelli selected WoodWing Assets as their DAM solution and Qonqord - an approved WoodWing partner - to deliver the project.
Since the product design team has used Woodwing Assets, Albelli has significantly improved its workflow, as per Pagani's strategy.
'We used to go through twenty-seven steps to make a new product go live in our galleries. Now, this takes significantly less time, and the process is faster and more scalable. Our team now spends much less time on repetitive, manual tasks and more time on research and creativity. That way we can add much more value.'

Pietro Pagani, Product Design Manager at Albelli
The future
Having achieved significant operational efficiencies and time savings in the product design team, Pagani is seeking further improvements, saying 'We are working on reducing the number of steps further. Eventually, it will be two.'
However, the role of WoodWing Assets isn't limited to just the product design team. It is important for the wider business. 'Currently, only our team and IT department use WoodWing Assets but we plan to expand its use,' says Pagani. 'We want the platform available to the marketing team, which is spread across Europe.'
Needless to say, Pagani is happy with the outcome of their DAM implementation. 'It has enabled us to greatly improve our product and process. I am very satisfied.'
Results & benefits
'Greatly improved product and process'
Significant reduction in steps in production workflow
From 27 steps, towards a target of just two
Faster, scalable production processes
Plans to expand across more departments, across Europe Discuss your challenges with one of our experts
Looking for a game-changing solution? Reach out to our sales team today and unlock your potential!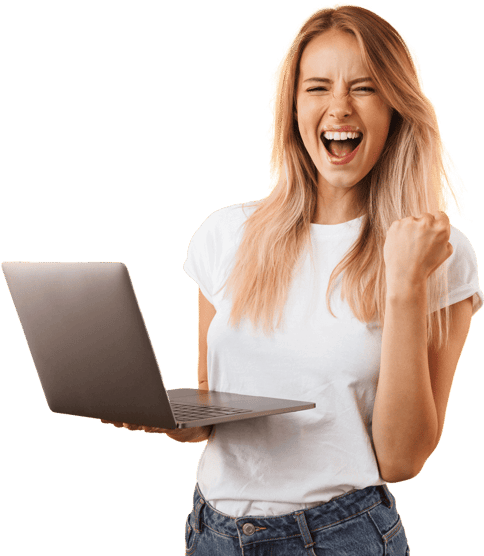 "Among the most appreciated features are the storage space, the simplicity, and the ease with which it can be linked to our custom PIM"
Valentina Bonvini
Marketing Communication Manager

We help you to take charge of your content with our world-class content and information management solutions.
Unlock your potential
Why WoodWing
Enterprise Information Management
Unlock your potential
Content Orchestration
Solutions
Content Creation
Digital Asset Management
Multichannel Publishing
Document Management
Information Management
Knowledge Management
Process Management
Quality Management
Products
WoodWing Studio
WoodWing Assets
WoodWing Swivle
WoodWing Scienta
WoodWing Xtendis
WoodWing Connect
WoodWing Smart Styles
Company
Contact
Partners
Become a partner
Careers
Learning Center
© 2023 WoodWing
Privacy & Cookies
Terms & Conditions
Security