Quality management
Social Intranet
2 minutes of reading
Success Story -
Cambridge Weight Plan
How Cambridge Weight Plan boosts engagement among its employees and self-employed individuals.
Results
The workload has decreased across various departments

Scienta ensures every process runs smoothly

Scienta has become the foundation of the business
Used Product(s)
WoodWing Scienta

Got any questions?
I'm here to help
About the client
With 35 permanent staff and 450 consultants, communication challenges can arise, Cambridge Weight Plan finds. However, they have found a viable solution to this issue. "The workload has even decreased across various departments."
Cambridge Weight Plan is a network organization of 450 independent weight consultants. They help their clients gain and maintain their desired weight through programs and products developed by Cambridge Weight Plan.
But it takes a well-oiled machine for all those consultants to do their job. "Basically, we are an organization like any other," says Sandra Biallass, business unit manager at Cambridge Weight Plan. "We have an administration, finance and logistics department, the management team, you name it. We also have a digital learning environment, the Cambridge Academy, where all our consultants receive training."
But despite that clear organizational structure, they often work on a project basis, Biallass says. To manage that, the 35 permanent staff have been working with Scienta since last year. "Based on competencies, a good team is assembled for each project. Among other things, Scienta helps us ensure that every process runs smoothly."
Improving administration accessibility
Scienta's software presents, structures and secures company documents, knowledge and information. It also offers a social intranet including internal news overviews, birthday calendars and a staff directory. "The version control is fantastic," says Biallass. Whereas before, employees used to mail documents back and forth, leading to confusion about which version was correct, now they can always access the only correct file.
The search for a new system started with the goal of making Cambridge Weight Plan's administrative organization more accessible. Biallass: "We considered switching to Microsoft 365 for this purpose, among others, which forced us to take a good look at our company structure. We looked at the processes and agreements and realized they were inadequate for a smooth transition to 365."
"For example, we were working a lot in Excel. So we started looking at how to do it better and ended up with Scienta. We took everything off our old server, reviewed all the documents and put them into Scienta. The system was set up even before we switched to Microsoft 365, and now there are about 600 documents in it."
The foundation of the business
In practice, this means that Scienta is effectively the foundation of the business. "Previously, employees often saved documents they used frequently on their desktops. A standard letter, for example. Now that all happens in Scienta. So even if something is changed, they always have the right version. Everything you might need can be found there."
"That still takes some getting used to, though. There are always employees who find such a change difficult, but I engage in open communication to show them the added value of Scienta. I want everyone to be able to fall back on the basics at all times, so I try to find out what they need to start using it. That is an ongoing process."
Scienta is grateful for this kind of knowledge. Because, says Reinder Repko, Product Manager of Scienta: "We are there for the employees. They don't have time to delve into complex software and tools that don't do what they promise. So we want to set it up so that it invites employees to use it. They get training, and after that, as far as we are concerned, there should really be no need for consultancy. If this is required, then our software can still be improved."
Collaboratively discovering improvement areas
"You notice that at the beginning, people are a bit afraid that they will do something wrong, but actually, that can't really happen," Biallass notes. "You just have to get on with it, and it will work itself out. As the administrator, I am probably the only one who can actually do something wrong, but most of all, I enjoy building a whole system together with the staff."
Biallass seized the opportunity to handle all the items personally and work with the employees to identify areas requiring modification or enhancement. "It makes you very aware of the things that still need to be agreed upon properly. By doing that together, employees feel and experience everything, leading to better retention. Involvement is high."
Biallass chose to put certain documents in 'suitcases'. "I bundle documents that belong together under a specific tag. That tag can be Regionalmanagersuitcase, for example. With that, regional managers have everything immediately at hand wherever they are and don't have to wonder where they could find certain information."
The connecting factor
Scienta aims to be a connecting factor within companies. Repko speaks of a certain collective intelligence; Biallass calls it "the foundation" of the business. This can also be found in small applications. "The simplest example is the birthday calendar," says Biallass. "In the morning, everyone is immediately greeted with who might have a birthday. A nice photo with a hat on it. These kinds of social things contribute enormously. Furthermore, the structure and overview that Scienta provides makes collaboration easier."
When Biallass started looking for an application to redesign their administrative structure with, Scienta caught her eye partly because of this. "I'm quite fond of efficiency, so I wanted something that would contribute to that. Ultimately, everything costs money, so I also had to justify why I would want a particular system. With Scienta, that was easy to do."
Repko says: "We have now grown to over 3,500 customers, but our revenue model is selling software. It may seem that way with other software vendors too, but then costs are quickly added when something needs to be done. We provide free training and support and, if required, we will visit to give personal advice."
Biallass concurs. "Moreover, we have observed that the workload has decreased across various departments because efficiency has increased. Scienta is, clearly, more than just a system that contains everything." Discuss your challenges with one of our experts
Looking for a game-changing solution? Reach out to our sales team today and unlock your potential!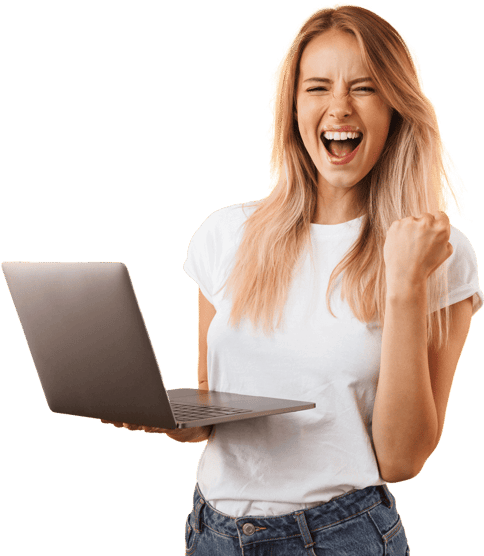 "Among the most appreciated features are the storage space, the simplicity, and the ease with which it can be linked to our custom PIM"
Valentina Bonvini
Marketing Communication Manager

We help you to take charge of your content with our world-class content and information management solutions.
Unlock your potential
Why WoodWing
Enterprise Information Management
Unlock your potential
Content Orchestration
Solutions
Content Creation
Digital Asset Management
Multichannel Publishing
Document Management
Information Management
Knowledge Management
Process Management
Quality Management
Products
WoodWing Studio
WoodWing Assets
WoodWing Swivle
WoodWing Scienta
WoodWing Xtendis
WoodWing Connect
WoodWing Smart Styles
Company
Contact
Partners
Become a partner
Careers
Learning Center
© 2023 WoodWing
Privacy & Cookies
Terms & Conditions
Security