Digital Asset Management
6 Minutes of reading
Success Story -
Drees Homes
How Drees Homes enhanced their digital asset management and improved their end-users' experience.
Results
Marketing team works much more efficiently: workflow times are cut by one-third
Accuracy and quality of the images is ensured for both employees and end-consumers
WoodWing Assets' (previously Elvis DAM's) open API allowed for it to integrate with Drees Homes' already used CMS and PIM software - and supported their ambition to grow.
Partner: CyanGate
Used Product(s)
WoodWing Assets

Got any questions?
I'm here to help
About the customer
Drees Homes is a home builder that brings together production building and custom homes. Having been in the industry for 90 years, this family-owned company has grown from a one-man's business into being America's 14th largest privately owned home builder. With their authentic personal approach to customers, combined with integrations of modern technologies, the company operates in many markets across the United States (U.S.), including Austin, Dallas-Fort Worth, Nashville, Raleigh, Jacksonville, Cincinnati, Northern Kentucky, Cleveland, Houston, Indianapolis, Washington D.C., Virginia and Maryland.
On a sales level, Drees Homes' different markets require varying products and designs. The available home assets are dependent on the state, city and neighborhood. It is therefore of great importance that the online home visuals are accurate and, available home assets are for the right locations.
Before we implemented WoodWing Assets we had no central library for all of our images, there was no system to manage our digital assets at all for that matter. Now, the workflows are much more efficient and the marketing team can do considerably more work in the same amount of time.

Cheryl Reynolds, Vice President of IT at Drees Homes
Challenges
Drees Homes offers customers the possibility to imagine their luxury home on the Drees Homes website. In order to offer an accurate and user-friendly website, all of the home items that customers can choose from need to be digitally stored and tagged properly.
Manual insertion of metadata
These items need to have the correct metadata. The metadata ensure that the items are accurate and are therefore available for the customer in the preferred physical location. Before the WoodWing Assets implementation, these items weren't labelled with such metadata.
No central library
All the home items, or assets, were saved both locally and in the cloud, within countless folders. There was no central library or organized system, so there was no clear overview of what assets were essentially available. This old way of working presented a challenge for the marketing team; having to sort through masses of assets.
Time-consuming
IT and marketing teams had to upload all assets individually and enrich them with metadata.
Evaluation
Drees Homes first heard of WoodWing Assets through Delta Faucet, a previously contracted vendor. The efficiency and speed with which Delta Faucet managed and shared their assets with Drees Homes inspired the employees. After being introduced to WoodWing Assets, Drees Homes considered a few other DAM suppliers before deciding on WoodWing. The reason WoodWing Assets was the most suitable partner for Drees Homes was its fit with the company; it is built to scale with their organization with the option to store an unlimited amount of assets. Its autoresizing and repurposing features and user-friendliness helped make the final decision.
We outgrew our own systems, so we needed to change the way we were working instead of constantly changing the systems we built decades ago. We needed a system that is flexible enough to integrate with our home systems, as well as grow with us.

Grant Jones, Systems Architect Manager at Drees Homes
Implementation
After Drees Homes decided to go with WoodWing Assets, Delta Faucet introduced Drees Homes to WoodWing's local integration partner CyanGate. Because the integration entailed completely overhauling the existing workflow, the implementation started with a three-day analysis, followed by a proof of concept and a gradual roll-out.
During the first analysis CyanGate looked at the existing IT and business infrastructure at Drees Homes, in particular the current digital asset inventory. The outcome of this analysis would help CyanGate with identifying the necessary system requirements to make the new solution as efficient as possible.
It became apparent for Drees Homes that they had a lot of digital cleaning up to do. Because there was no existing system or structure to manage the digital assets, the marketing team had to envision and determine a fully functional workflow, which WoodWing Assets would support.
The employees at Drees Homes articulated their wants and needs very clearly and looked beyond the DAM itself. They clearly envisioned what they wanted to achieve and the IT and marketing department received full support from the management. This made it easy for us to help them realize their desired workflow and growth.

James Gabele, Account Executive at CyanGate
Proof of Concept
A Proof of Concept was developed based on the three-day analysis and was tested with the key stakeholders of WoodWing Assets within Drees Homes: the IT and marketing departments. Throughout this phase, WoodWing Assets was used by the IT and marketing departments to enrich the assets' metadata.
After the Proof of Concept, Drees Homes was enthused about the improved efficiency and decided to carry on with WoodWing Assets. Since Drees Homes has subsidiaries and offices across the United States, they chose a gradual roll-out approach.
We had a great partner in CyanGate. Throughout the entire implementation process they were really considerate of our corporate needs and gave us enough time.

Abby Edwards, Marketing Communication Specialist at Drees Homes
Asset ingestion
15,000 existing assets had to be uploaded into the new DAM-system over the course of two and a half months. These processes used to be time consuming, but due to WoodWing Assets' flexibility, they were overcome relatively fast. The sorting of the assets was most time consuming, uploading the assets into WoodWing Assets on the other hand, was quick and efficient with the use of the bulk upload tool.
What made the implementation of WoodWing Assets extra interesting, is the fact that it's integrated with Drees Homes' Content Management System (CMS) and Product Information Management (PIM) system. This means that the metadata are not only easily uploaded using WoodWing Assets, but are also easily synchronized to the PIM system - the system in which Drees Homes stores the metadata and product information of the images - and repurposed for the CMS. This two-fold integration is crucial for an optimum workflow.
Drees Homes leveraged WoodWing Assets not only to overhaul their media management infrastructure but also turn individual knowledge into an institutional knowledge base in order to position themselves for the growth of the company. Centralized, organized and managed digital assets with the right toolset for integrated distribution of content will give Drees Homes a strategic advantage in building greater communities.

Bulent Dogan, CyanGate Senior Solution Architect / Founder
Results & benefits
WoodWing Assets is the core tool for the marketing and sales team and the system counts more than 300 users.
Workflow times for the marketing team are cut by one-third.
On average, 40 to 50 employees work with WoodWing Assets daily.
Since WoodWing Assets has gone live, 20,000 assets have been added to the existing 15,000, improving the end-user experience rapidly.
Workflow processes for sales, IT and marketing have improved nationwide.
Drees Homes now has a searchable central library, allowing all employees to efficiently search and organize assets, regardless of their physical location.
WoodWing Assets is so flexible, that it supports existing systems, but also allows more integrations to be added, making it sustainable for Drees Homes' desired growth. Discuss your challenges with one of our experts
Looking for a game-changing solution? Reach out to our sales team today and unlock your potential!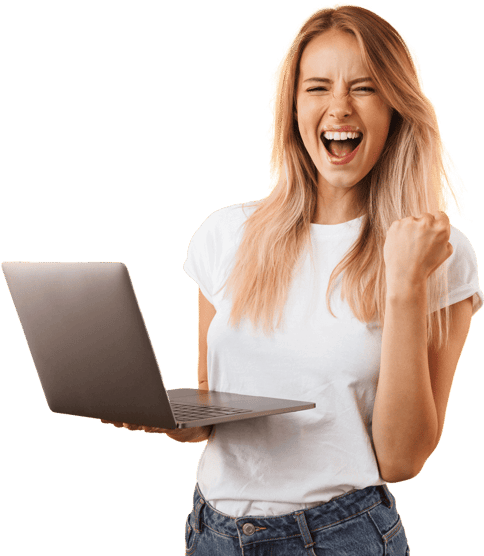 "Among the most appreciated features are the storage space, the simplicity, and the ease with which it can be linked to our custom PIM"
Valentina Bonvini
Marketing Communication Manager

We help you to take charge of your content with our world-class content and information management solutions.
Unlock your potential
Why WoodWing
Enterprise Information Management
Unlock your potential
Content Orchestration
Solutions
Content Creation
Digital Asset Management
Multichannel Publishing
Document Management
Information Management
Knowledge Management
Process Management
Quality Management
Products
WoodWing Studio
WoodWing Assets
WoodWing Swivle
WoodWing Scienta
WoodWing Xtendis
WoodWing Connect
WoodWing Smart Styles
Company
Contact
Partners
Become a partner
Careers
Learning Center
© 2023 WoodWing
Privacy & Cookies
Terms & Conditions
Security