Digital Asset Management
Multichannel Publishing
4 Minutes of reading
Success Story -
Fratelli Carli
How Fratelli Carli gets ready for another century of customer-centric communication.
Results
Centralization, versioning, and content sharing
Publication history
InDesign plug-in for a smoother design workflow
Partner: GMDE
Used Product(s)
WoodWing Assets
WoodWing Studio

Got any questions?
I'm here to help
About the customer
In 1911, Giovanni Carli and his brothers started to sell olive oil from the family olive gardens directly to customer homes in Piemonte, Italy. Their father, Carlo Carli, had a printing plant, and this turned out to be the trump card to keep in touch with customers. In 1912 'Fratelli Carli' printed their first price list, and since 1923 every customer has received the yearly Carli Almanac.
Today, the printing department is still the flagship of Fratelli Carli S.p.A. The company is based in the Italian coastal town of Imperia, employs over 300 people and specializes in mail order, web and social media sales of olive oil and typical Ligurian and Mediterranean food products. In addition, it operates twelve brand stores in Italy and exports its products to Austria, Switzerland, France, Germany, and the US.
Fratelli Carli gets ready for another century of customer-centric communication. Fratelli Carli has kept a strong focus on customer communication since its foundation in 1911. WoodWing Assets and the WoodWing Studio publishing system now allow them to centralize all digital content, and to deploy it according to the appropriate communication channel. The solution is part of their long-term goal: to offer a consistent customer experience through multichannel, 360° communication.
Challenge
As Fratelli Carli grew, the number of marketing campaigns and the amount of commercial content increased exponentially. As a result, the press department suffered disk space problems. This initiated the search for a new DAM.
Evaluation
But while analyzing DAM solutions, the company identified an underlying problem - content multiplication. Rather than reuse assets, many departments and content creators were duplicating assets for their own purposes, leading to large volumes of assets in the system.
Requirements
It was, therefore, necessary to manage the customer communication processes in an integrated way. The solution had to link marketing campaigns to planning, creation, production and finalization, with centralized resources. But the real challenge was to insert it into the existing system context. Fratelli Carli selected WoodWing because the solution provided better content sharing and workflow management.
With WoodWing, the process is guided from the beginning, starting from the briefing phase, through production, towards shipment of the communication to the final customer.

Fabio Amendolagine, Press center manager
Implementation
Together, Fratelli Carli and GMDE meticulously mapped the entire process and then re-engineered it through WoodWing tools. GMDE then created a proof of concept, which was tested for two weeks. After further development and customization, the solution went live. The first month was used for training, inspection, and debugging. WoodWing Assets was easy to implement, with WoodWing Studio it took some time to get used to the new process before the benefits prevailed. Currently, around 40 users in ten different roles and departments are using WoodWing, from marketing to production and from web editors to external agencies.
Putting WoodWing Assets into production was very simple, as users were already used to a DAM. The software refined the existing practices, offering a better experience and additional features.

Fabio Amendolagine, Press center manager
Integration
Another key factor to selecting WoodWing was its potential to integrate with third party software, including PIM systems, Adobe CC, and more. In this case OIM, a PIM proposed by GMDE, is used to plan and distribute activities, to manage automation and to provide reporting on research, performance evaluation and delivery times. Integration with InDesign provides more efficient graphics work. Fratelli Carli and GMDE also plan to add another plug-in, to automatically import price lists from the databases.
We really appreciate the versioning feature, which makes it possible to view the entire creative path. Messaging and sticky notes are also useful.

Fabio Amendolagine, Press center manager
Results & benefits
Optimized production process for printed materials
Easily share all publications internally
Platform accessible for external agencies, to manage the briefing process
Web Marketing can use the platform for business sites
Disk space optimization using versioning (cloud capability)
Integration of marketing campaigns, order management, worksheet creation, process monitoring and automatic coding
Increased productivity and simplified tasks in prepress, thanks to the InDesign plug-in
Messaging, reports and searches
Integrated planning of operational activities (e.g. calendars)
Archive of publications, communications and images Discuss your challenges with one of our experts
Looking for a game-changing solution? Reach out to our sales team today and unlock your potential!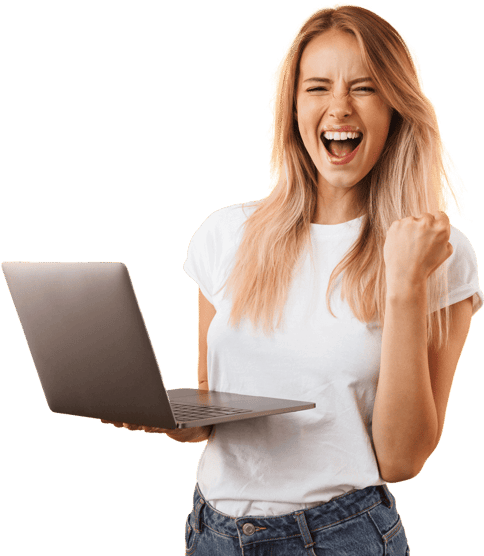 "Among the most appreciated features are the storage space, the simplicity, and the ease with which it can be linked to our custom PIM"
Valentina Bonvini
Marketing Communication Manager

We help you to take charge of your content with our world-class content and information management solutions.
Unlock your potential
Why WoodWing
Enterprise Information Management
Unlock your potential
Content Orchestration
Solutions
Content Creation
Digital Asset Management
Multichannel Publishing
Document Management
Information Management
Knowledge Management
Process Management
Quality Management
Products
WoodWing Studio
WoodWing Assets
WoodWing Swivle
WoodWing Scienta
WoodWing Xtendis
WoodWing Connect
WoodWing Smart Styles
Company
Contact
Partners
Become a partner
Careers
Learning Center
© 2023 WoodWing
Privacy & Cookies
Terms & Conditions
Security