Digtital Asset Management
Multichannel Publishing
3 Minutes of reading
Success Story - Porto Editora
How Porto Editora booked time savings with WoodWing.
Results
Porto Editora now needs fewer proofs and feedback rounds to publish a book.
The publisher has over 100 internal and external staff collaborating seamlessly on the platform.
The combination of WoodWing's Digital Asset Management (DAM) and content production systems means it can consolidate workflow and asset management into a single system.
Partner: Qonqord
Used Product(s)
WoodWing Assets
WoodWing Studio

Got any questions?
I'm here to help
About the customer
Porto Editora is the largest publisher of textbooks and fiction in Portugal, with over half of the educational market. It operates mostly in print, with digital a small (but growing) portion of its total output.
We had two challenges: to innovate our editorial production processes and enable multichannel output.

Rui Almeida, Head of Business Analytics at Porto Editora
Challenges
Prior to working with WoodWing, Porto Editora had a standalone DAM solution, and a separate information management system, where people would log their actions and times with regard to a particular project. The next person to work on the project would then need to go into the DAM to find the files, do their work, resubmit the files to the DAM, and log their actions on the information management system. As around 10 people collaborate on a given book – including authors, designers, layout professionals, photographers, and proofreaders - this could be a cumbersome process.
In terms of digital production, Porto Editora is still in a phase of transition. Enabling multichannel output for digital as well as print was a key consideration to future proof its business so it can offer customers the choice between channels. Porto Editora envisions a simple production process where the same content source generates all outputs.
Requirements
When assessing potential solutions to support the production process, Porto Editora had the following requirements in addition to multichannel and streamlining its editorial processes:
An open technological architecture
Integration with Adobe software
Content-centric (Search, browse, query, plan, create, manage, publish)
Workflow overview
Editor accessible to internal or external contributors
Integration API
DAM integration
Solution
Working with WoodWing partner Qonqord for implementation and system administration, Porto Editora implemented WoodWing's DAM and content production solutions. This meant the organization could consolidate its two systems into an integrated solution and take advantage of the workflow functionality to improve speed and transparency in the content creation process.
There are three main advantages to working with WoodWing Studio (former WoodWing Enterprise). First, the overview of the workflow means you can easily access the system and see which stage a book is at. Second, the workflow provides direction on the way content creation and approval processes are routed through teams. And third, the open architecture of WoodWing's products enables continuous improvement and adaptation to our needs.

Rui Pereira, Pre-press director at Porto Editora
Results
'The integration of Woodwing Assets with our PIM supports the efficient publication of product information both on websites and in catalogs and brochures typeset with Indesign. It makes all the daily activities of the marketing department easier.'
'The link to our custom PIM has solved as many communication issues as possible while also reducing the error margins related to technical information reported on product sites.'
Improved digital asset discoverability
With the improved clarity and transparency offered from workflow status and overview, Porto Editora now needs fewer proofs and feedback rounds to publish a book. This frees up time to invest further in content quality or other areas.
The combination of WoodWing Assets and WoodWing Studio means it can consolidate workflow and asset management into a single system.
Porto Editora is now ready to start the transition into digital publishing from one source, where the flexibility of the WoodWing solutions enables them to redefine production processes.
Together with the Porto Editora product and technology teams, we have integrated the WoodWing tools into the existing Porto Editora IT environment, creating the best fit for the client. We expect that future WoodWing Studio versions will increasingly play an important role to support educational and book publishers worldwide with their print and digital production processes.

Hans Fermont, Director at Qonqord Discuss your challenges with one of our experts
Looking for a game-changing solution? Reach out to our sales team today and unlock your potential!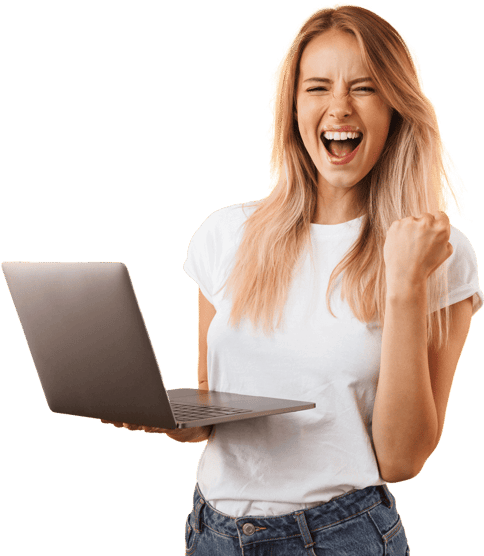 "Among the most appreciated features are the storage space, the simplicity, and the ease with which it can be linked to our custom PIM"
Valentina Bonvini
Marketing Communication Manager

We help you to take charge of your content with our world-class content and information management solutions.
Unlock your potential
Why WoodWing
Enterprise Information Management
Unlock your potential
Content Orchestration
Solutions
Content Creation
Digital Asset Management
Multichannel Publishing
Document Management
Information Management
Knowledge Management
Process Management
Quality Management
Products
WoodWing Studio
WoodWing Assets
WoodWing Swivle
WoodWing Scienta
WoodWing Xtendis
WoodWing Connect
WoodWing Smart Styles
Company
Contact
Partners
Become a partner
Careers
Learning Center
© 2023 WoodWing
Privacy & Cookies
Terms & Conditions
Security