Digital Asset Management
6 Minutes of reading
Success Story - S-group
How S-group is managing millions of e-commerce image requests with ease.
Results
One source of truth for all assets across ecommerce and marketing teams.
Automated product image import from various sources and suppliers.
Enhance ability to collaborate with external partners.
Robust backend for online and mobile storefronts, websites, and digital marketing.
Partner: Smartium
Used Product(s)
WoodWing Assets

Got any questions?
I'm here to help
About the customer
Finnish retailer S-Group is present in the lives of the majority of Finns thanks to their diverse commercial portfolio.
The customer-owned cooperative has five supermarket chains in their stable – Sale, Alepa, S-market, Prisma, and Food Market Herkku – totaling 900 stores. Whilst mostly in Finland, they have some shops in Russia and the Baltics too.
They are also involved in department stores, service stations, hardware, cosmetics, hotels, restaurants, and their own S-Bank, which boasts 3.1 million customers. In total, they have 1,800 outlets and employ 40,000 staff.
As a result of their extensive operations, S-Group has a large online presence. This includes numerous ecommerce stores, providing online shopping and featuring a vast array of fast-moving commercial goods.
Challenge
S-Group's asset management needs were evolving.
They had an existing media solution but it lacked flexibility and scale. They needed a single source of truth for their growing library of digital assets, so that staff could confidently access and reuse images, video, and artwork across a range of print and digital media. In light of increased working from home, and the use of external agencies, it was important that the solution was accessible online, wherever contributors were based.
The growth of their e-commerce activity also meant that S-Group needed a solution that would allow them to create multiple renditions of assets – such as high-res images for print and lower-res images optimized for digital use - with the ability to sync metadata and product details.
Like many retailers, S-Group needed to be able to receive and process 100,000s of images from suppliers. Furthermore, they needed the ability to optimize and deploy these images to multiple e-commerce sites without slowing download speed or negatively impacting on user experience.
They also wanted a solution that would integrate with Adobe Creative Suite and other software that they use to produce creative collateral, as well as facilitate a range of process automations.
Our preceding media bank was really outdated. You certainly couldn't plug it into any Adobe processes. So we were doing a lot in Adobe that was completely separate from our media bank. There was no reusing assets in multiple collaterals because we couldn't connect them together.

Sandra Sundbäck, Product Owner of Centralized Content Management & Distribution at SOK (S-Group)
Evaluation
S-Group was attracted to WoodWing Assets due to its flexibility and scalability. They were impressed by its integration with Adobe and the possibilities to integrate with other solutions. As a large retailer managing millions of digital assets and complex workflows, scalability was a key consideration and one that WoodWing Assets could meet.
We have so many chains, so many branches and brands, all needing marketing collateral. We have 110,000 InDesign files in the DAM at the moment, with roughly 2,000 more getting added every month.

Sandra Sundbäck, Product Owner of Centralized Content Management & Distribution at SOK (S-Group)
Implementation
The organization first rolled out WoodWing Assets for marketing collaterals, and then for ecommerce too.
Since implementing WoodWing Assets, e-commerce has become the main user of the system, effortlessly deploying millions of assets across multiple e-commerce sites and online storefronts.
Due to S-Group's complex requirements, the implementation includes several software integrations, working seamlessly together.
For data input, a number of integrations work to import new assets and keep current product images up-to-date. Images are automatically imported from magazine and book delivery services, GS1's SynkkaMedia system, as well as a custom supplier portal where they can import and manage product images manually.
WoodWing Assets is also integrated with the organization's PIM system, ensuring any product information updates are synced with materials in production.
For images and content creation, the organization is making extensive use of the integration with Adobe Creative Cloud, both for internal and outsourced media production.
A number of custom image processing automations have been implemented, to standardize stored formats and image profiles.
A custom CDN (Content Delivery Network) ensures availability and performance for a large number of online and mobile sites and storefronts. It processes an average of 45 million requests for assets per day.
S-Group is also pleased with the flexibility and control they have during collaboration with external partners.
Being able to bring in external production partners is very important. As is the ability to change production partners. There's no problem getting the assets back or getting past partners to delete assets. S Group controls all the data, all the images, all the layouts, all the PDFs. They can end a contract and engage easily with someone new.

Samuli Jokipaltio, Co-owner at Smartium, a WoodWing Partner
Results
S-Group is seeing a range of benefits from working with WoodWing Assets, including:
Huge time savings in workflow through automations and the Adobe integration.
Better ability to collaborate with external parties.
More control over their assets, processes, and creative partnerships.
A single source of truth across their ecommerce and marketing teams.
A more robust way to serve assets to their ecommerce websites. Discuss your challenges with one of our experts
Looking for a game-changing solution? Reach out to our sales team today and unlock your potential!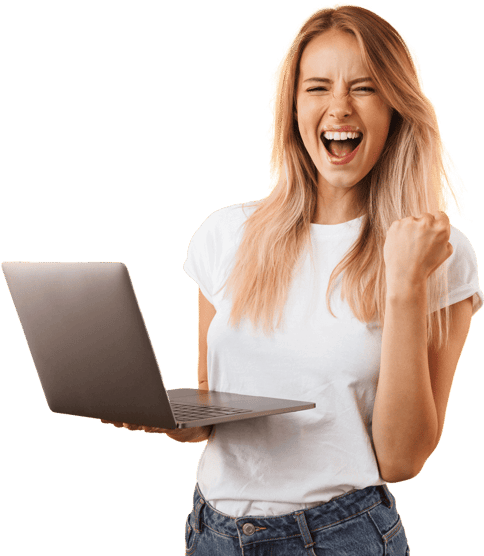 "Among the most appreciated features are the storage space, the simplicity, and the ease with which it can be linked to our custom PIM"
Valentina Bonvini
Marketing Communication Manager

We help you to take charge of your content with our world-class content and information management solutions.
Unlock your potential
Why WoodWing
Enterprise Information Management
Unlock your potential
Content Orchestration
Solutions
Content Creation
Digital Asset Management
Multichannel Publishing
Document Management
Information Management
Knowledge Management
Process Management
Quality Management
Products
WoodWing Studio
WoodWing Assets
WoodWing Swivle
WoodWing Scienta
WoodWing Xtendis
WoodWing Connect
WoodWing Smart Styles
Company
Contact
Partners
Become a partner
Careers
Learning Center
© 2023 WoodWing
Privacy & Cookies
Terms & Conditions
Security