Digital Asset Management
3 Minutes of reading
Success Story - Wizard Pharmacy
How Wizard Pharmacy optimizes print and web with WoodWing Assets.
Results
Streamlined product marketing production processes.
Automated creation and accurate integration of 1000s of images for ecommerce.
Greatly reduced time, cost and risk of human error.
Partner: CreativeFolks
Used Product(s)
WoodWing Assets

Got any questions?
I'm here to help
About the customer
Wizard Pharmacy is a Western Australian health and wellbeing retailer. Since launching in 2007, the business has expanded to include thirty-two physical stores – ranging in size from large retailers to smaller convenience stores – as well as a thriving e-commerce site. The pharmacy chain prides itself on providing holistic care and exceptional customer service, as well as driving sustainability and profitability for its franchisees.
The goal was to translate everything that we have on the shelf into our online pharmacy. This process needed actioning with minimal effort, without the need for double and even triple data entry processes being inputted into multiple systems.

Sally Parker, COO, Wizard Pharmacy
Challenge
Wizard Pharmacy wanted to provide a seamless customer experience that meant shoppers could see the same products in-store and online. 'The goal was to translate everything we have on the shelf into our online pharmacy', explains Chief Operations Officer, Sally Parker.
However, stocking thousands of products from hundreds of suppliers meant that this represented a huge organizational challenge for the retailer.
Like many businesses, they were overwhelmed by the number of assets they had to process and publish: from receiving photos from hundreds of sources to deploying them accurately across multiple marketing platforms.
Not only that, but catalog production was a manual process. This was proving costly, time-consuming and prone to errors.
With an e-commerce site, digital channels, printed catalogs and other marketing materials, the business was struggling to produce consistent collateral in a timely fashion. Not only that, but customers weren't happy when they couldn't find products from the one-size-fits-all catalog in their local store.
Despite their rapid growth and success in other areas of their business, their content management systems were failing to deliver the exceptional customer experience the brand strives for.
Evaluation
Wizard Pharmacy knew there must be a solution to their asset management problems and approached Creative Folks, a WoodWing Authorized Solution Partner, for help and guidance.
Working closely with their consultant, Wizard Pharmacy produced a clear vision of what they wanted to achieve:
A single source of truth for digital assets and product metadata.
Streamlined product content management processes.
Automated print catalog production.
Enhanced operational efficiency and cost savings.
Integration with SalesForce and other solutions to create seamless workflows.
Understanding the challenges faced by the retailer, Creative Folks determined WoodWing Assets would be the ideal solution.
Implementation
Wizard Pharmacy knew there must be a solution to their asset management problems and approached Creative Folks, a WoodCreative Folks knew WoodWing Assets could provide the scale, flexibility and integrations that the pharmacy needed to transform its marketing processes.
The first stage of implementation was to integrate Salesforce with WoodWing Assets DAM.
Combining WoodWing Assets with Salesforce means that Wizard Pharmacy can easily receive, automatically process and correctly categorize 1000s of product images, sending them directly to their website with no fear of errors.
Suppliers can upload their images directly, products are synced online and the product lifecycle is fully automated.
COO, Sally Parker estimates this has saved her team the need to hire two full-time staff to handle the growing workload associated with manual processing.
Not only does this save the business time and money, it also reduces time to market. Sally highlights this single source of truth as one of the most significant efficiency gains for her team as it enables 'products quickly and accurately promoted online at the same time they're placed on the shelf'.
The next stage of Wizard Pharmacy's digital transformation is to use WoodWing Assets to power automated catalog production.
This will allow the business to create multiple catalogs according to store size, reducing customer frustration with the disparity between catalog contents and stock in store.
There's definitely a realization that we can actually expand the scope and do other things. The goal long term is to use a lot of that data and imagery in other assets, especially to streamline the business processes and workflows.

Sally Parker, COO, Wizard Pharmacy
Results & benefits
Streamlined product content management processes.
Reduced time and cost associated with manual production of marketing materials.
Minimal data entry, duplication of effort and risk of error.
Reduced staff time and costs.
Enhanced customer experience and satisfaction. Discuss your challenges with one of our experts
Looking for a game-changing solution? Reach out to our sales team today and unlock your potential!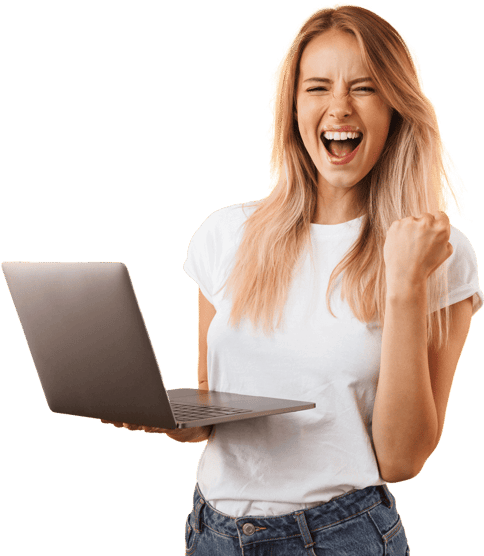 "Among the most appreciated features are the storage space, the simplicity, and the ease with which it can be linked to our custom PIM"
Valentina Bonvini
Marketing Communication Manager

We help you to take charge of your content with our world-class content and information management solutions.
Unlock your potential
Why WoodWing
Enterprise Information Management
Unlock your potential
Content Orchestration
Solutions
Content Creation
Digital Asset Management
Multichannel Publishing
Document Management
Information Management
Knowledge Management
Process Management
Quality Management
Products
WoodWing Studio
WoodWing Assets
WoodWing Swivle
WoodWing Scienta
WoodWing Xtendis
WoodWing Connect
WoodWing Smart Styles
Company
Contact
Partners
Become a partner
Careers
Learning Center
© 2023 WoodWing
Privacy & Cookies
Terms & Conditions
Security