All-in-one price for quality management, social intranet and forms
No long running service contracts, implementations or expansive add-ons
Free demo
Get a demo and get to know WoodWing Scienta for free
€ 0,-
Schedule your own appointment and try for free
Try WoodWing Scienta for free
Try for free
Automatically stops
Without obligation
What's included
Free demo
All-in-one price
For businesses with up to 200 employees that need access
€ 127,-
Totaal per maand inclusief 10 medewerkers
Features
Quality Management
All documents in one place

Easy to capture, share and connect

Possibility for employees to suggest changes
Social Intranet
Overview for all internal communication

Practical and comprehensive knowledge base

The homepage for all employees
Forms
Smart workflows, send answers directly to the right place

More than 40 standard forms
Features
Get started with WoodWing Scienta
Volume discount
Volume discount when you require more then 200 product seats
Let's talk
We can make a proper offer you can't resist
Features
Quality Management
All documents in one place

Easy to capture, share and connect

Possibility for employees to suggest changes
Social Intranet
Overview for all internal communication

Practical and comprehensive knowledge base

The homepage for all employees
Forms
Smart workflows, send answers directly to the right place
More than 40 standard forms
Features
Contact us
Frequently asked questions
Je krijgt het volledige WoodWing Scienta software pakket incl. support. Deze totaaloplossing gaat jouw organisatie helpen om beter samen te werken en processen beter vorm te geven.
Do I get all the WoodWing Scienta functionality?
Yes, WoodWing Scienta is one system, combining quality management, social intranet and forms. We believe that you have to be able to make full use of the application. And should you decide not to use a part of the solution, then you simply switch it off yourself.
Wat costs can I expect?
The 30-days WoodWing Scienta trial is free and stops automatically. Would you like to continue to use WoodWing Scienta, then you can get a software license for a clear and transparent price. Curious to find out what the costs are for your organization? Check out the listing above.
How do I start with WoodWing Scienta?
It speaks for itself that we will help you get started. Together, we'll assess what is needed to get the most out of WoodWing Scienta and create an onboarding plan. We'll focus on how Scienta is used and how to get everyone excited about WoodWing Scienta, because that's how you maximize its potential!
Does WoodWing Scienta offer additional support?
If you're still experiencing difficulties or need further assistance, our colleagues of Customer Success will be more than happy to help you out. They support you in various ways, with for example a thorough onboarding to ensure a smooth kickoff and adoption of the WoodWing Scienta solution. Are you a longtime customer? Do not hesitate to get in touch when you need help. We can organize a training at your location to get the entire team up to date and up to speed again. Do you have small questions? Then call us or send in a ticket for free. You can also check out our extensive online manual.
What about the safety of WoodWing Scienta? Where for example is my data stored?
For all questions about the security and reliability of WoodWing Scienta, we refer you to this page.
Can I get a guided tour of WoodWing Scienta?
You sure can! Click on the link below to make an appointment.
Get a demo
My question is not listed. Where can I go to get my questions answered?
Call us at 0341, 700 255, send an email to info@scienta.nl or use the online contact form. We will contact you shortly.
We've collaborated with companies small, large and global. Discuss your challenges with one of our experts
Looking for a game-changing solution? Reach out to our sales team today and unlock your potential!
Get a free demo
Get started with WoodWing Scienta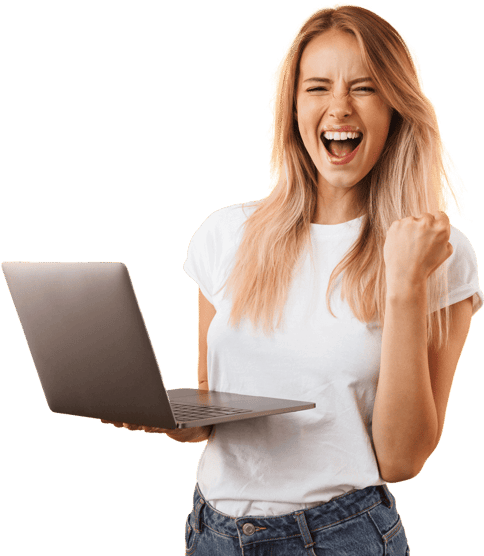 "Imperdiet auctor varius ipsum eros fermentum amet cras."
Yani Björkholm
Product expert at ChannelEngine

We help you to take charge of your content with our world-class content and information management solutions.
Unlock your potential
Why WoodWing
Enterprise Information Management
Unlock your potential
Content Orchestration
Solutions
Content Creation
Digital Asset Management
Multichannel Publishing
Document Management
Information Management
Knowledge Management
Process Management
Quality Management
Products
WoodWing Studio
WoodWing Assets
WoodWing Swivle
WoodWing Scienta
WoodWing Xtendis
WoodWing Connect
WoodWing Smart Styles
Company
Contact
Partners
Become a partner
Careers
Learning Center
© 2023 WoodWing
Privacy & Cookies
Terms & Conditions
Security