In the dynamic world of content management, staying updated is paramount. That's why we're thrilled to unveil our 'What's New' pages for WoodWing Assets and WoodWing Studio. But that's not all - this blog post is just the beginning. It marks the start of a series where we'll deep dive into each of the new features, ensuring you get a comprehensive understanding of our latest advancements.
Rooted in your feedback
Central to our recent WoodWing releases is our commitment to align with your needs. Your insights and feedback have been pivotal in shaping the direction of our product innovations, ensuring we stay relevant and responsive.
---
A message from Tom Pijsel, VP of Product Management
Welcome to our "What's New" blog series, where we unveil the latest and greatest additions to our product release lineup.


From game-changing features to enhanced functionality, our products are carefully crafted to cater to your evolving needs. We've listened to your feedback and poured our passion into developing solutions that go above and beyond expectations.


Join us as we unveil the next chapters in our product evolution. Get ready to be inspired, be amazed, and be at the forefront of innovation. The future starts here, and we can't wait to embark on this exciting journey with you.

Best regards,
Tom Pijsel
VP Product Management
---
Three key themes of our innovations
The enhancements within the WoodWing product portfolio, including WoodWing Assets and WoodWing Studio echo three primary themes:
Multichannel content
Recognizing the industry's movement towards varied content avenues, our features are tailored to ensure effortless multichannel publishing.
Collaboration
Content creation thrives on collective effort and effective teamwork is the key to content success. Hence, our aim is that the WoodWing product features and add-ons prioritize enhancing collaboration.
Next generation technology
We're dedicated to bringing you the best, which means integrating the latest, most efficient technologies to make content management a breeze.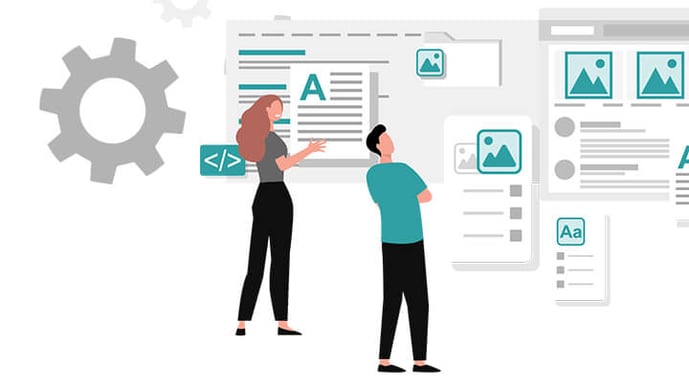 WoodWing's evolving solutions for modern challenges
Trusted by thousands across the globe, WoodWing's solutions are specifically crafted to meet the intricate demands of today's content management. With a growing emphasis on tailored omnichannel strategies, our newest releases are positioned to help you excel in this environment.
This post is merely the starting point. In subsequent entries in this series, we'll explore each new feature in depth, showcased in our 'What's New' pages. So, keep an eye out, and join us on this exciting journey as we explore the depth of WoodWing's product innovations.
STAY UP TO DATE
Subscribe to our news
We send out updates once a month, no spam 😉